RBNZ Governor Graeme Wheeler visited Tokyo for a meeting of central bankers this week where he discussed risks facing the global economy. The US is still front-and-centre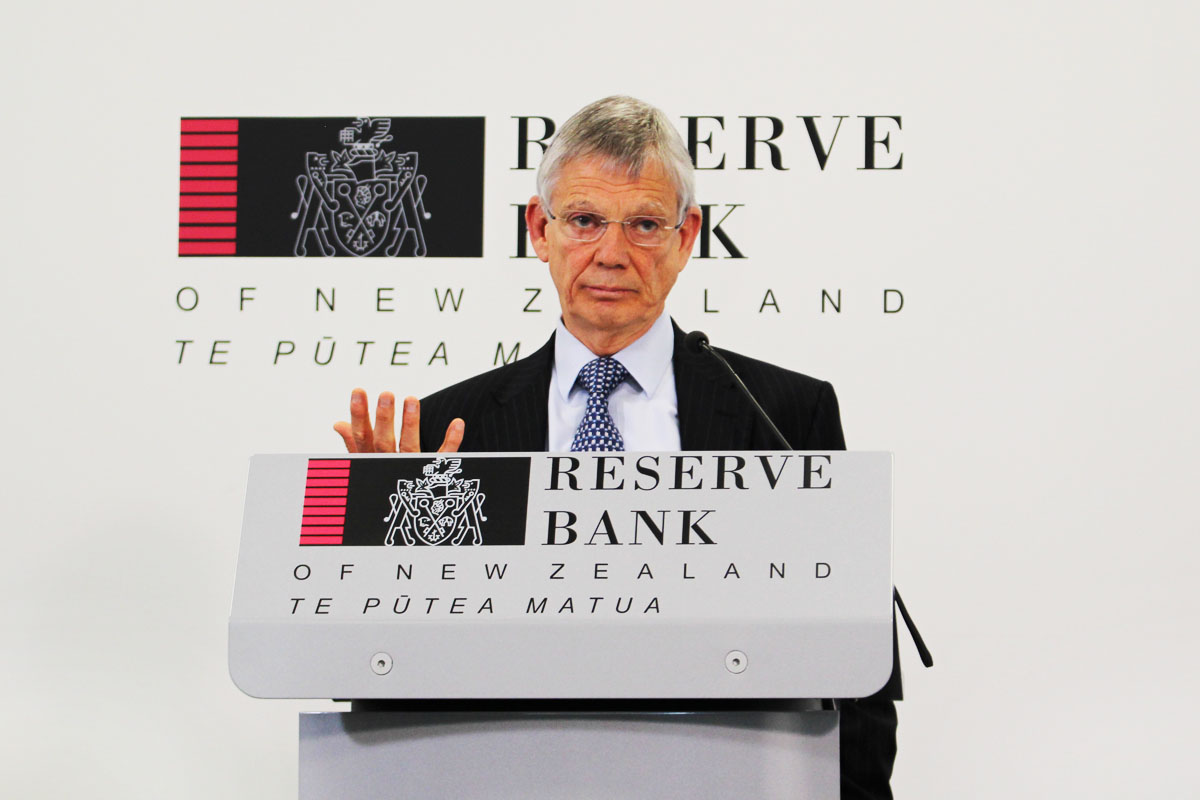 By Alex Tarrant
Reserve Bank Governor Graeme Wheeler appears to be one who can get over jet-lag in a few days, and he seems to be sleeping a little better at night with all those global-risk nightmares becoming less frequent.
But that doesn't mean central bankers aren't concerned about the global growth outlook, with uncertainties stemming from potential US policy settings still front-and-centre of the risks offshore that could affect New Zealand.
Wheeler told media on Thursday that he had just returned from a Bank for International Settlements meeting in Tokyo earlier this week, where the outlook for the global economy was discussed.
There remains a lot of concern being expressed about the new US administration's policies, or potential policies, with uncertainties around how far the US will go regarding trade protectionism and whether a huge suite of proposed tax cuts will get through Congress.
US President Trump's recent comments on Canadian lumber tariffs and on the North Atlantic Free Trade Agreement (NAFTA), as well as guessing how the US/China relationship will develop under the new regime were mentioned.
However, on the other side of the ledger, global output growth had picked up over the last six months, Wheeler said. There had been good news from the Euro area, with the European Central Bank now forecasting growth of 1.7% or 1.8% - "a big pick up for them."
Strong growth in China at just under 7% per annum, and better news out of Japan, East Asia and Latin America was helping, Wheeler said.
All up, the global economy appears set for output growth of about 3.5% this year, which is about the same as the average over the last couple of decades, he said. However, Wheeler did mention that this was being supported by accommodative monetary policy around the world.
Asked whether monetary policy looks set to become less accommodative in the future, Wheeler wouldn't be drawn on specific talks between global central bankers at the meeting. But he did cite a number of public comments made recently by his global counterparts.
The US Fed looks set to tighten twice more this year, Wheeler mentioned. He later said that the Federal Reserve believes the US economy is at, or close to, full employment, leading to questions about what sort of fiscal adjustments there will be from the Trump administration on tax cuts and/or infrastructure spending. Both could add to US activity.
Meanwhile, Wheeler noted comments from the European Central Bank's President that the ECB will continue its quantitative easing policy at about 60bn Euros per month through the rest of the year, and developments in Japan targeting its ten-year bond yield. These indicated both the ECB and BoJ weren't looking to tighten at this point in time, he said.
One concern out of China that Wheeler did refer to was the build-up in debt there, with the PBOC having recently tightened policy.
In all, the economic outlook for New Zealand's trading partners has improved since February, the Reserve Bank said in Thursday's May Monetary Policy Statement. However, risks remain skewed to the downside.
"Key downside risks include the possibility of a global shift to more inward-looking and protectionist trade policies, and a more pronounced slowdown in China. While risks around the outcomes of some European elections have eased, geopolitical tensions have increased in the Middle East and around North Korea," the Bank said.
"While risks remain skewed to the downside, some upside risks have become more apparent over 2017. Economic survey data – such as consumer and business confidence – have risen strongly, exceeding economists' expectations during early 2017 across a number of countries, most notably for the United States.
"These data suggest a stronger acceleration in growth than is currently forecast. To date, most forecasters have not fully incorporated this view into their central growth forecasts, given sentiment measures do not always translate into actual investment and spending decisions. Nevertheless, the strength in survey data presents upside risk."