Latest Roy Morgan poll sees National's lead rise following the Budget, with 61% saying NZ 'heading in the right direction'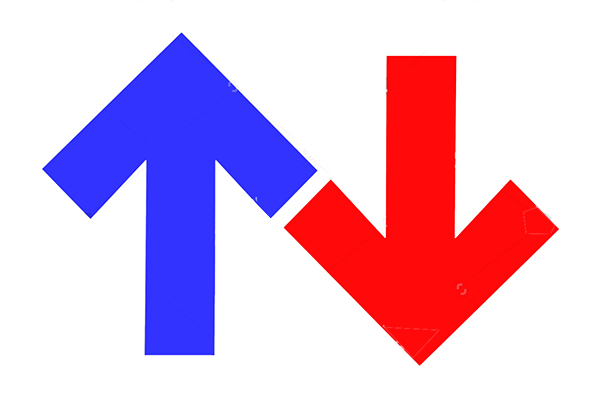 Content supplied by RoyMorgan
In June New Zealand's governing National Party has jumped 3.5% to 46.5% after Finance Minister Steven Joyce handed down a New Zealand Budget projecting a string of surpluses over the next few years.
National are now well ahead of the opposition Labour/Greens alliance which dropped 3% to 39.5%.
The overall support for the governing National-led coalition was up 4% to 49% with National support up 3.5% to 46.5%, support for the Maori Party unchanged on 1.5%, Act NZ up 0.5% to 1% and support for United Future unchanged at 0%.
Support for a potential Labour/Greens alliance was down 3% to 39.5% caused entirely by the 3% drop in support for Labour, now on 25.5%, while support for the Greens was unchanged at 14%. Support for New Zealand First was down 1% to 9%.
Support for the parties currently outside Parliament was unchanged at 2.5%.
New Zealand Roy Morgan Government Confidence Rating up in May
The Roy Morgan Government Confidence Rating has increased 1pt to 134.5pts in May with 61.5% of NZ electors (up 1%) saying NZ is 'heading in the right direction' cf. 27% of NZ electors (unchanged) that say New Zealand is 'heading in the wrong direction'.
Gary Morgan, Executive Chairman of Roy Morgan Research, says the projected Budget surpluses over the next few years show the strength of the National-led Government's management of the economy:
National has increased its support 3.5% to 46.5% following a successful NZ Budget which projects a surplus of $1.62 billion this year increasing to a considerable $7.2 billion in 2020. New Zealand's projected Budget surpluses are in stark contrast to the continuing Federal Budget deficits across the Tasman in Australia which hasn't seen a Budget surplus since 2008.

The increase in support for National came primarily at the expense of the main opposition Labour Party which dropped 3% to 26.5% - its lowest level of support this year while likely Labour partners the Greens were unchanged on 14%.

The strong performance of the New Zealand economy is backed up by a rising Roy Morgan Government Confidence Rating – now at 134.5pts and a strong ANZ-Roy Morgan New Zealand Consumer Confidence Rating of 127.8 – more than 10% higher than the equivalent Australian measure (now at just 112.4).
Electors were asked: "If a New Zealand Election were held today which party would receive your party vote?" This latest New Zealand Roy Morgan Poll on voting intention was conducted by telephone – both landline and mobile telephone – with a NZ wide cross-section of 874 electors during May 29 – June 11, 2017. Of all electors surveyed 6.5% (up 1%) didn't name a party.
The original report is here.