Former Labour Cabinet Minister Shane Jones to stand for New Zealand First in Whangarei; Winston Peters says Jones has full caucus backing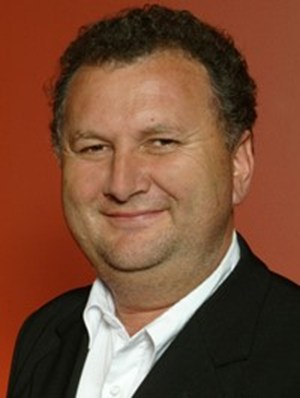 Former Labour Cabinet Minister Shane Jones will stand for New Zealand First in the upcoming election.
NZ First leader Winston Peters made the announcement in Northland Friday. Jones will stand for NZF in the Whangarei seat, held by National with a 13,000 majority in 2014.
Even if he doesn't win the seat, Jones appears set to be back in Parliament on the NZF list. The party is polling at about 10% at the moment, although insiders claim the number is more like 15-20%, taking into account undecided voters who they believe will turn to Peters amid the controversies surrounding National and Labour.
Despite Jones' previous Labour Party affiliations, he is seen as being able to work with both main parties - in fact some see him as a better fit in a National-led Cabinet than a Labour-Greens one. National might require NZ First to be able to form a government if they receive less than about 46% of the party vote, and almost certainly if they receive less than 43%.
Jones is also seen as the likely successor to lead NZ First if Winston Peters were to ever step down from the role.
Jones first entered Parliament in 2005. He left in 2014 after the National-led government offered him an economic abassador role in the Pacific. The role ended in May this year.
Under Helen Clark's 2005 Labour-led government, Jones was Minister for Building and Construction, Associate Minister for Treaty Negotiations, Associate Trade Minister and Associate Minister of Immigration. He also had chaired the Finance and Expenditure Select Committee. After Labour entered Opposition in 2008, he held numerous spokesperson roles, including Economic Development, Transport, Infrastructure, Local Government and Forestry.
In 2010 he was the subject of a Ministerial credit card controversy when it emerged he'd used his card in 2008 to pay for pornographic films when staying at various hotels as a Minister.
Before entering Parliament, Jones worked as an advisor for the Ministry for the Environment, and was chair of the Maori Fisheries Commission.
Read comments from Winston Peters below:
We are here today to announce New Zealand First's candidate for Whangarei, who has the full backing of the New Zealand First caucus, the full backing of the three New Zealand First MPs here today and the rest who are about their work around the country.

Their backing is encapsulated in a message sent to me this morning of support and best wishes from the Deputy Leader of NZ First Ron Mark and all our MPs.

Representation of an electorate like Whangarei will not be easy and will need all of the intelligence and experience and commitment of our candidate.

This is no time to be looking around at novices or an MP with training wheels on, but rather someone who will hit the ground running, knows the system inside out, and knows that we have to concertina, within a short time, real milestones of achievement for Whangarei.

Our candidate is a country boy, off a farm, who made the most of educational opportunity to become a national and international leader.

This candidate has a stunning record but most recently has devoted his professional skills to turning the natural resources of diverse Pacific peoples into long term sustainable assets.

And that's exactly what we are going to do here in Whangarei with our neglected asset base.

Ladies and gentleman, our candidate, is going to be a real voice for Whangarei, he will speak to you now – he is, the Hon. Shane Jones.