For those who like the raw numbers, here is a summary of the 2017 election votes counted and preliminary seats won, compared with other recent general elections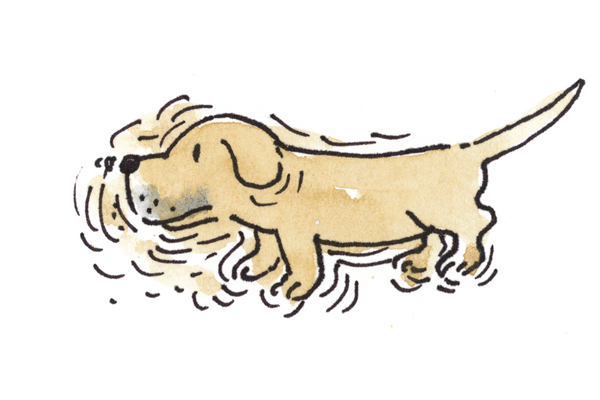 Official results from the 2017 general election are expected to be announced on Saturday, October 7, 2017 at 2pm.
This will cover the 2,563,740 votes cast, a 78.8% voter turnout. That is 6% higher than in the last general election and compares with 2,416,479 votes in 2014 and a 77.7% voter turnout. (New Zealand's population grew by 7.8% over the same time-frame.)
There were 2,169,802 votes counted on election day, leaving 393,938 still to be counted.
In the meantime, coalition negotiations will be carried out. Both the major parties need NZ First to form a government; the Labour Party also needs the Greens.
While this is happening, it is useful to put the 2017 election into perspective compared to past elections.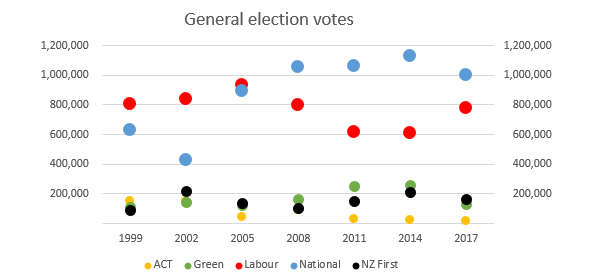 After the special votes are added to the election night counts, it seems clear that the National Party will have attracted more than 1 million votes for the fourth election in a row.
That level has not been achieved by any other party yet.
The Labour Party vote has recovered from the disastrous results in the past two elections, bouncing back to levels it once attracted regularly from 1999 to 2008.
However, in that time the total number of participating voters has grown 24.1%.
New Zealand First has seen its party leader lose his electorate seat, and its vote fall by 21.7%. But it holds the balance of power.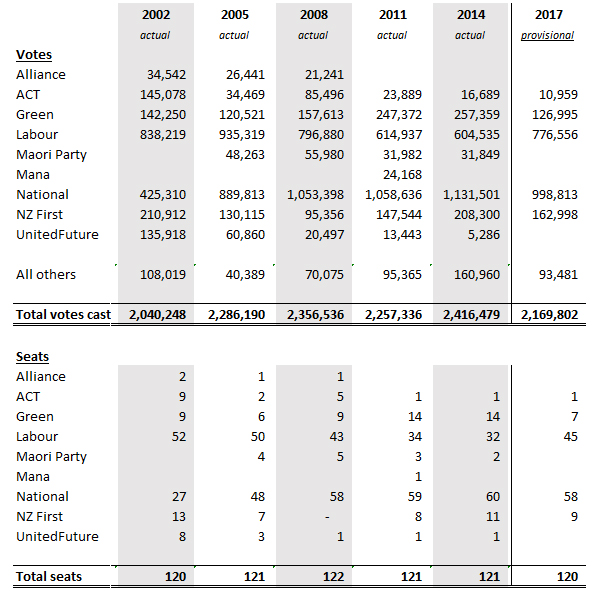 To form a Government, a coalition needs to have at least 61 votes in Parliament (either by a formal multi-party agreement or via a confidence-and-supply agreement).
We will update these tables when the final official counts are available.
UPDATE:
Here is the final result.