Aussie parent FlexiGroup bringing the curtain down on Fisher & Paykel Finance's long-running deposit programme with existing depositors to be repaid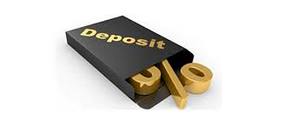 Fisher & Paykel Finance's Australian parent is bringing the curtain down on the New Zealand finance company's long running practice of borrowing money from the public via deposits.
The move to close down F&P Finance's deposit programme comes after Australia's FlexiGroup completed the $315 million acquisition of the NZ consumer finance company from China's Haier, the parent of F&P Appliances, in March 2016. 
A FlexiGroup spokeswoman told interest.co.nz about $80 million is due to be repaid via about 2,000 investments. As of June 30 last year F&P Finance had $82.301 million of secured deposits on issue paying a weighted average interest rate of 4.4%. The company, now known as Flexi Cards, also uses funding from bank loans, gets intercompany support from the parent company, and has a receivables securitisation programme with institutional investors. 
"Following a long and successful history of offering deposits to the New Zealand public as Fisher & Paykel Finance Limited, FlexiGroup New Zealand has made the decision to bring this part of the business to a close," FlexiGroup says.
"The decision to close the deposit book was made following a strategic review of the organisation's product offerings and sources of funding including deposits. FlexiGroup is well funded through multiple sources including support from its parent company, ASX-listed FlexiGroup Limited, and it was determined that exiting the deposit market is in the best interests of the organisation as it focuses on its core offering of innovative credit, payment and leasing solutions."
"Fisher & Paykel Finance Limited has now closed its offer on new deposits and will repay all existing investors by 28 February 2018 or before if their investment matures prior to that date," says FlexiGroup.
"FlexiGroup New Zealand thanks investors for their support of Fisher & Paykel Finance Limited over the years and now looks forward to offering innovative financial services to New Zealanders through the businesses core offering of credit, payment and leasing solutions."
Founded as a subsidiary of whiteware make Fisher & Paykel Appliances in 1973, F&P Finance started out with the primary activity of renting TVs under the F&P Dealer Rentals Ltd name. In 2003 it acquired the Farmers Trading Company's finance and insurance operations in a $311 million deal. It's now best known for the Q Card and Farmers Finance Card credit cards, and in 2016 was granted a Mastercard issuing licence in New Zealand and subsequently launched the Q Mastercard, partnering in a credit card offer with Flight Centre.
Since acquiring F&P Finance FlexiGroup has moved about 250 staff from F&P Finance's headquarters in East Tamaki to a new office on Carlton Gore Road in Newmarket alongside about 50 staff from the FlexiGroup commercial leasing business. FlexiGroup NZ CEO Chris Lamers last year told interest.co.nz of "aggressive growth plans."
Retaining its focus on consumer lending, F&P Finance survived the mass meltdown of NZ finance companies between 2006 and 2011.