Foreign Affairs Minister Winston Peters unveils $900 million funding increase to help 'rebuild our place in the world'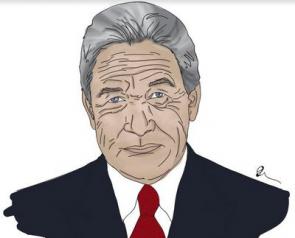 Deputy Prime Minister Winston Peters says an increase in foreign affairs funding of just over $900 million is not as much as he was hoping for.
Peters, also the Minister of Foreign Affairs, says he will be lobbying to secure millions more in funding and will begin work doing so the day after next week's Budget.
Speaking to diplomats and business people in Parliament on Tuesday night, Peters revealed the new foreign affairs spending package.
The bulk of the sum is made up of $714 million in aid for Pacific nations over four years.
Just over $190 million will be provided for an extra 50 diplomats across New Zealand's embassies and for a new embassy in Sweden.
The Ministry of Foreign Affairs and Trade (MFAT) currently has 248 staff posted offshore spread over 58 posts, and 672 staff based in New Zealand.
But Peters says he was hoping to do "much, much better" when it came to securing the foreign affairs funding.
"I put it down to not enough people understanding the emergency situation we face."
Peters spoke at length about the challenging situation many Pacific nations face, during his speech.
"We will be setting out straight after the next budget on Thursday to get the resources we truly need to do the job properly," he told reporters.
How much is needed to "truly do the job properly"?
"It's much more than we have got now," Peters says.
At the moment, New Zealand's official development assistance budget, as a share of Gross National Income, is 0.23%.
Peters says the new funding boosts that to 0.28%, but that is still not enough – "our target is to get to 0.35% by Budget 2024."
He says he had not told Labour and the Greens he will be lobbying for a lot more funding and they would be finding out when he made the speech.
Chinese influence in the Pacific
Peters was careful not to mention Chinese influence in the Pacific in his speech.
"We strongly believe in being part of a Pacific that is free from military competition, a Pacific that remains free from the shafts of strife and war that affect many other parts of the globe. Put simply – if we're not there some other influence will be," he said
Asked specifically about the Chinese influence within the Pacific, he said there are a "number of influences" in the area.
"It's important for us, without naming countries, to ensure the New Zealand voice is heard alongside others.
"We are saying we have a role to play and we're going to find the resources to play it properly."
Meanwhile, National leader Simon Bridges is claiming the Government is "putting diplomats ahead of doctors."
"Just weeks after the Prime Minister broke her promise of universal cheap GP visits claiming the Government didn't have enough money, she's written Winston a massive cheque to invest offshore and to open new embassies and hire more diplomats.
He says the needs of New Zealanders must always be put first.
"Unfortunately this policy is about the needs of Jacinda Ardern and Winston Peters over the rest."