The Government has a plan to establish sector-wide Fair Pay Agreements, which will see unions and employers working to set minimum hours and wage conditions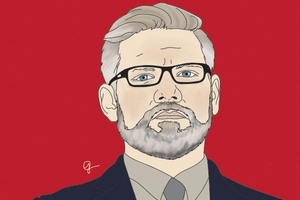 The Government has outlined its plans to establish Fair Pay Agreements (FPA) in another planned shake-up to New Zealand's labour laws.
Workplace Relations Minister Iain Lees-Galloway says it is the most "significant change that a Government has proposed to the industrial relations framework for many years."
A working group that will help implement the changes is to be chaired by Jim Bolger the long-time former National MP, Minister of Labour, and Prime Minister. The terms of reference are available here.
The group will report back by the end of the year. Cabinet will then consider the recommendations, before introducing a bill into Parliament.
Once the laws are in place, it will be up to unions and employers to create FPAs in their industry or occupation.
Under the FPAs, unions and employers will agree upon and set minimum terms and conditions of employment for all workers across entire industries or occupations, without the need to bargain with every employer individually.
Lees-Galloway says the aim of FPAs "is to prevent a race to the bottom, where some employers are undercut by others who reduce costs through low wages and poor conditions of employment."
Unlike existing collective bargaining, industrial action – including strikes and lockouts – will not be permitted in negotiations for an FPA.
Speaking to media on Tuesday, Bolger called it a "very important and bipartisan group."
One of the catalysts for accepting the Minister's invitation to lead the group was the idea of getting New Zealand ready for the future and making that future a fairer place.
"I believe there are so many tensions out there in the world, some of them are here in New Zealand, that we have to address some of the causes of that tension.
"One is clear to anyone who reads or analysis, and that is a sense that the world is no longer fair – some have made obscene wealth, and some are missing out just about altogether."
Asked why Bolger was selected, Lees-Galloway said it was because of his "astonishing record in Government and Parliament."
"He has demonstrated, through his collaboration with other Labour Governments, that he is very keen to get his teeth into meaty issues and has delivered good results for various governments over the years."
Lees-Galloway says the working group will work closely with businesses.
The move comes as part of Labour's workplace relations package, introduced as a policy before the election.
The package included changes to the minimum wage, implementing changes to the Equal Pay Act, replaying the 90-day trial law as well as establishing an FPA.
Industry reaction
National has slammed the Government's moves, with Workplace Relations Spokesman Scott Simpson saying FPA will undercut workers' rights to tailor employment contracts to suit themselves.
"The Government fails to explain why these changes are needed. In an environment of record job growth, they make no sense for the New Zealand economy, employers, or the 82 per cent of workers who do not belong to a union," he says.
"This appears to be a simple payoff for Labour's union supporters at the expense of everyone else.
But Council of Trade Unions President Richard Wagstaff says the benefits of the FPA will extend to businesses as well.
"Genuine Kiwi businesses want to do right by their staff but have been squeezed by undercutting from unethical operators. The logic of the current market-driven system pushes down wages by allowing the worst operators to set conditions for the rest of us."
He says in Australia, honourable minimums have been protected and businesses can focus on quality and innovation while still paying healthy wages.
Although BusinessNZ Chief Executive of Central Business John Milford says its members do have some concerns with PFA, such as ensuring business flexibility and costs, the group wants to "look to the future."
"We're going in with some concerns, having said that, we're pleased to be part of the solution and pleased to be around the table," he says.
"If we don't voice our concerns there, then we can't stand out the outside and lob hand grenades in."
Members of the Fair Pay Agreement team:
Rt Hon Jim Bolger – 35th Prime Minister of New Zealand, former Minister of Labour
Dr Stephen Blumenfeld – Director, Centre for Labour, Employment and Work at Victoria University
Steph Dyhrberg – Partner, Dyhrberg Drayton Employment Law
Anthony Hargood – Chief Executive, Wairarapa-Bush Rugby Union
Kirk Hope – Chief Executive, BusinessNZ
Vicki Lee – Chief Executive, Hospitality NZ
Caroline Mareko – Senior Manager, Communities and Participation, He Whānau Manaaki o Tararua Free Kindergarten Association
John Ryall – Assistant National Secretary, E tū
Dr Isabelle Sin – Fellow, Motu Economic and Public Policy Research, and Adjunct Senior Lecturer at Victoria University of Wellington
Richard Wagstaff – President, New Zealand Council of Trade Unions