Green Party co-leader and Wellington local James Shaw sits down with political reporter Jason Walls for a few beers and a chat about how he's faring as a Minister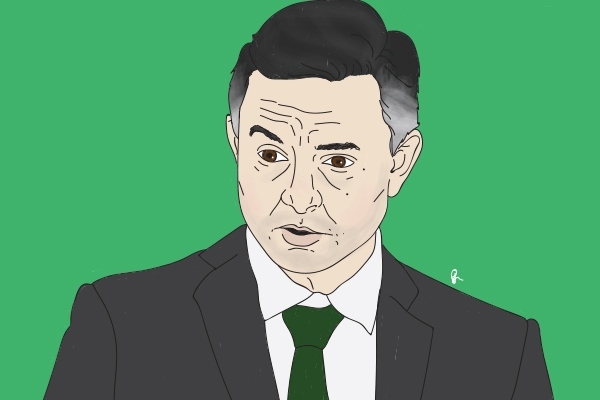 By Jason Walls
On the night of October 20, 2017 Green Party co-leader James Shaw was waiting to see if he had made history.
Never before had the Greens been a part of a Government and, sitting at the party's headquarters with a beer in his hand and a mouth full of chips, he waited for Winston Peters to make his decision.
Like the pool of reporters eagerly waiting in the Beehive Theatrette and the millions watching around the country, Shaw had no idea which way Peters would go.
But, unlike the rest of New Zealand which was holding its breath until the second Peters announced his decision, Shaw knew slightly ahead of time.
By slightly, I mean by seconds.
"Winston was giving his speech and he used a line that was a modification of one that I had used in my election night speech," Shaw says as he dipped a chip into a punnet of aioli.
Peters said: "We had a choice, whether it was National or Labour, for a modified status quo or for change."
"I was sitting next to Annabel (his wife) at the Green Party office, having chips and dip and drinking beer, waiting and I said, "f**k, he's going to go with us!"
The office "just went nuts" he says.
And it's not hard to understand why. After a turbulent campaign period, the mood of the party must have been a fusion of jubilation and relief.
For the first time in its history, the Greens had a seat at the government table and Shaw had played a huge part in getting his party there.
He is now the Minister of Climate Change and, along with his team of MPs, provides confidence and supply to the Labour-NZ First Coalition Government.  
Where the rubber hit the road
Shaw does not fit the profile of a stereotypical Green Party member. With his slightly greying but styled hair, coupled with a navy-blue suit and sensible tie, he looks like he would be more at home in a boardroom than at a climate change rally.
As he walks into the bar – conveniently a stone's throw away from Wellington's Green Party headquarters – he's pacing up and down on the phone.
After a while, he sits down to greet me – taking off his tie and folding it carefully as he apologises for being slightly late.
His press secretary is already off getting us a couple of beers, perhaps a nerve-racking task for a man who is widely viewed as a bit of a beer connoisseur.
"That's probably an overstatement," he says when I asked about this reputation.
Maybe it's a reputation that all Wellingtonians get when they've lived here long enough. Shaw was born and raised in the capital, going to Wellington High School, then Victoria University after that.
He left in 1997 for Europe and, after a quick stint living in Belgium, moved to London to work with PwC.
At the time, he thought it would be a while before he called New Zealand home again – "I thought I would come back to New Zealand to retire," he says.
By now, the beer has arrived. It was a hearty IPA, swimming with flavour and character – or at least that's what I said, trying to earn my Wellington stripes. I actually had no idea what I was saying, but he was happy enough with the pick and nodded along when I attempted to give my two cents worth.
After a long sip, Shaw tells me he arrived at the firm just six-months before the then Price Waterhouse merged with Coopers & Lybrand.
"There is a big lesson about being the right person, at the right place at the right time," he says.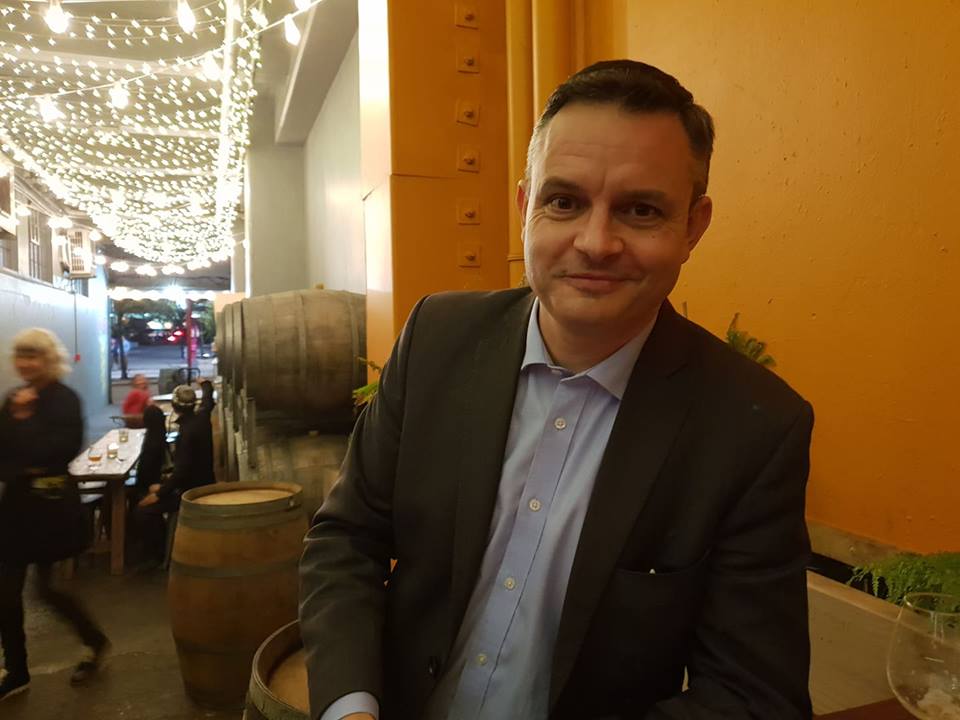 James Shaw
The merger meant the firm was now asking itself questions like: "who do we want to be? And how do we want to project ourselves and what do we want to be known for."
Meanwhile, oil conglomerate Shell – PwC's biggest client at the time – was reeling from some bad environmental disasters.
"They started to say to PwC, well ultimately we have this sustainable supply chain policy and you guys are our auditors and management consultants – we're going to need you to comply.
"We had nothing," Shaw says.
It's there he saw an opportunity and, with a few mates, he pitched the firm's global chairman a sustainability and change management plan.
"He loved it. He said, 'come and work in my office for me, you report to me now.'"
Shaw had always been passionate about this area, but this was where the rubber hit the road for him.
Almost 15 years after that meeting, Shaw came back to New Zealand – not to retire, but to stand for Parliament.
A day in the life of James Shaw
The leap between being an Opposition MP and a Minister is huge, Shaw says.
"It is as significant in scale as going from being a civilian to a Member of Parliament."
He likens being in Opposition to running a daily newspaper, with meetings in the morning about what stories to follow and who's going to lead them.
Although he still does do some media, it's nowhere near as much.
But the bonus, of course, is determining policy; something he says he's most passionate about and the area where he spends most of his time.
Getting ready for the Zero Carbon Act and implementing changes to the Emissions Trading Scheme are just some of a few areas he's working on.
But when it came to the Budget, many said the Greens has lost out to NZ First.
It was always assumed the Greens would side with Labour to form a Government, but NZ First was there to be wooed.
It got a $3 billion war chest for bolstering the regions' economic development, almost $1 billion for foreign affairs and a Deputy Prime Minister out of its deal with Labour.
The Greens, on the other hand, didn't really receive many new big-ticket items out of the mini, or the full Budget.
"Well…" Shaw says with a sly smile draining the last of the beer as I put this criticism to him.
He has become particularly animated at this point – he has most likely heard this criticism countless times.
"In 1990, Steven Rainbow ran for the Wellington Central seat for the Greens," he says. This was the very first year the Greens ran candidates as a political party.
He won 15.5% of the vote and came in third, but on what policy did he run on?
"Light rail," Shaw says, practically beaming at this point.
"We, as a party, have been campaigning on that for 30 years."
On April 3, 2018 the campaign Steven Rainbow started almost three decades ago finally bore fruit with $4 billion of funding over 10 years going towards light rail in Auckland.
It was part of a $13.5 billion package towards greener public transport over 10 years.
"I'm going to take my $13.5 billion worth of transport, my $1 billion biking and walking fund."
Blue Greens alliance?
At this point, I was gearing up to ask the big questions. The nitty gritty, scrappy politics side of the interview.
Would the Greens ever side with National?
Its leader, Simon Bridges, made a point of saying his party was going greener and extended an olive branch to the Greens earlier in the year.
Shaw, at the time, was not convinced. But there were still many questions that needed to be asked and answered.
What would it take to get the Greens membership on board? Does he think it was a political ploy by the new National leader? How much consideration had he given to, what was dubbed at the time, the 'teal deal'?
Before I could ask, we're interrupted by Andrew Gutsell – a "Kiwi hero" who had just won a Royal Humane Society of New Zealand Silver Medal for bravery.
He, alongside Sonam Sherpa – a Nepalese Mt Everest tour guide – worked for almost 20 hours to save people involved in a cargo plane crash near the mountain last year.
They had seen Shaw from afar and wanted to come over for a chat. Their friend, a farmer named Nathan Steel, offers to buy us a round.
Gutsell and Sherpa tell the story of that day on the mountain, as Shaw listens intently.
It can be rare for a journalist to see interactions such as these. Often, the "meeting real Kiwis" is done in front of cameras before an election and never seems all that genuine.
But Shaw's conversation with the men was as genuine as it gets – he even copped a bit of criticism, which he took in his stride with an understanding nod.
For a moment, I forgot I was sitting with the Green Party's leader and Minister of Climate Change. He didn't look like a politician; just a guy, in a pub with a beer with his mates.
If the pint drinking, chip eating, suit wearing James Shaw had taught me anything at our time at the pub, it was just that.
Looks can be deceiving.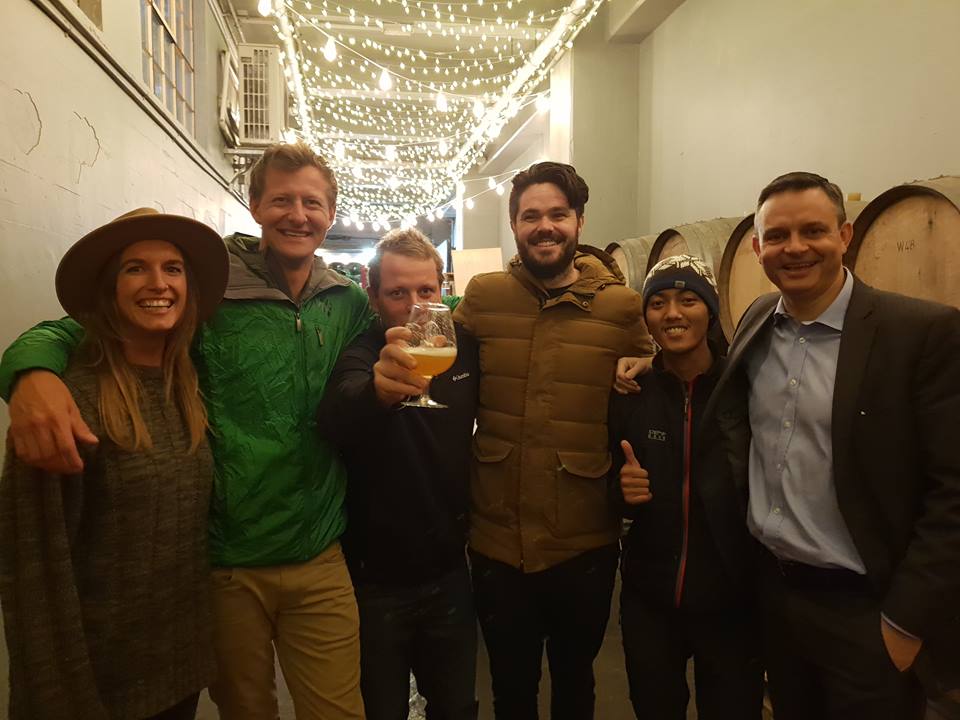 James Shaw & friends.