National leader Simon Bridges focuses on education, crime and beneficiaries in annual conference speech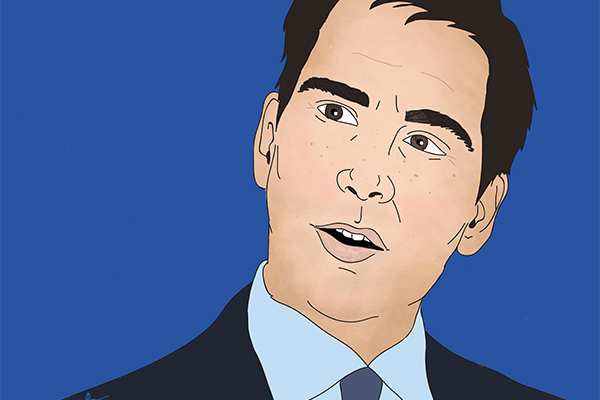 National Party leader Simon Bridges has committed to bolstering the number of primary school teachers and to pay them more, but any detailed policy in this area is still two years away. 
Speaking to party faithful at National's annual conference in Auckland on Sunday, Bridges highlighted putting more teachers in Kiwi classrooms as a top priority.
He says more attention from "world class teachers" will help more kids reach their potential.
"National is committed to delivering that by putting more teachers in schools to ensure smaller class sizes for children."
Bridges is also committed to attracting more teachers and ensuring they are respected professionals in Kiwi communities.
"Part of that is pay, and it's also about conditions such as class sizes and the investment we put into teachers to deliver quality learning to our kids," he says.
But don't expect any detailed party policy for a while.
Bridges says National will spend the next two years working through the details of the policy, to have it ready by the 2020 election.
Sunday's annual conference was National's first in opposition in nine years. 
Bridges' key note speech, perhaps unsurprisingly, took aim at the Government in a number of areas including business confidence and the economy.
After thanking the audience, his MPs and his family Bridges reaffirmed his Party's personal responsibility values.
"If you commit a crime,  you do the time. It's for our safety and the victims deserve justice."
He also came down hard on the Government's attitude towards beneficiaries.
"If you're on a benefit and can work, you should actively be looking for a job. 
"But this Government sees things very differently. They want to remove all benefit sanctions so there's no consequence if you fail a drug test or skip a job interview."
He promised if National were elected in 2020, this won't happen "under a Government I lead."
He ended his speech, and the two day conference, by promising to "undo the damage this Government is doing now."
He says come election year, National will have detailed, thought out and costed ideas to achieve this goal.
"The country can do better... I'm backing New Zealanders and I'm starting with our children."