Jury finds property developer and company director guilty of using fake documents to get a $41m ANZ loan to build inner-city Auckland apartments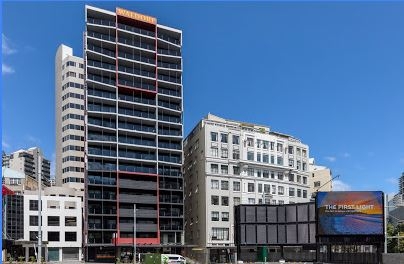 A jury has found two men guilty of fraudulently obtaining a $41 million ANZ loan to build the Waldorf Celestion Apartment Hotel in central Auckland.
Property developer, Leonard Ross, and company director, Michael Wehipeihana, have been convicted on three charges of 'obtaining by deception' and two representative charges of 'using forged documents'.
The charges were brought by the Serious Fraud Office (SFO) and heard in the Auckland High Court.
The SFO says the pair made false statements and used forged documents to obtain the "development loan" to allow Emily Projects Limited to build the apartments on Anzac Avenue.
Ross was the sole director of Emily Projects Limited and had a 55% shareholding in the company, individually and through his company Tasman Cook Holdings. Wehipeihana had a 3.18% shareholding.
Emily Projects Limited went into liquidation in 2012.
The liquidators' final report to creditors and shareholders, released in 2015, says unsecured creditors made claims totalling $671,000, and received $420,310. Meanwhile investors made 53 claims totalling $2.89 million, but didn't receive any distributions. 
Ross and Wehipeihana have been remanded on bail and will be sentenced on September 26.
The two other men involved in the fraudulent scheme are each serving sentences of 10 months' home detention.
Vaughn Foster, a self-employed consultant, pleaded guilty to one representative charge of 'obtaining by deception' just before the eight-week trial commenced and was sentenced in June.
Timothy Slack, a lawyer, pleaded guilty to one representative charge of 'obtaining by deception' on September 1 last year and was sentenced later that month.
SFO director Julie Read says, "The SFO is committed to investigating and prosecuting this kind of offending to maintain the integrity of the mortgage market for the benefit of honest borrowers."