Opposition Leader Simon Bridges says it's important for all MPs and staff in Parliament that an official, taxpayer funded investigation into who leaked his travel expenses is undertaken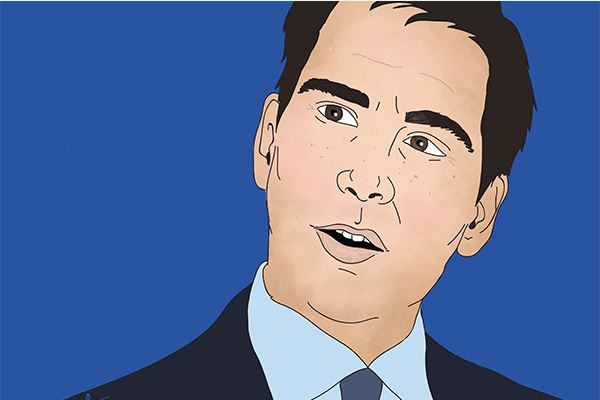 Opposition Leader Simon Bridges has called for a "full and comprehensive" investigation into who leaked his travel expensive information on Monday.
He says the inquiry needs to be undertaken by a completely independent party with no political ties, such as a high court judge.
Bridges says he spoke to Speaker Trevor Mallard on Tuesday to let him know he would be making this call.
On Monday night, Newshub was leaked information about Bridges' travel and accommodation expenses showing he spent more than $100,000 in the last quarter.
The story was quickly overshadowed by who leaked the numbers to Newshub, the MPs on both sides of the aisle denying it came from their side.
Mallard told reporters he would be looking into the matter and assessing wither forensic examination of the documents would be needed.
He says he is going to take 24 hours to take soundings as to what his next step will be, but admits the saga "doesn't reflect well on the organisation as a whole."
Bridges says the inquiry needs to have "the best forensic expertise to go though and be prepared, willing and able to go where the evidence takes it."
That could be the Opposition, the Government or Parliamentary Services, he says.
"This isn't about me or the Opposition, it's ultimately about the fact a leak such as this potentially effects all members of Parliament and we all have an obligation, a duty and a right to feel free from these things."
A "comprehensive and independent" inquiry would help get to the bottom of what happened and who the leaker was.
But Bridges remains confident it has not come from his camp – "I'm incredibly confident that it's not going to be a National MP."
He says he has spoken to his caucus about this but won't say which individuals he has talked to.
Bridges says the inquiry should not go as far as requiring journalists to expose their sources.
The cost of the inquiry will fall on the taxpayer, he says, with Parliamentary Services picking up the bill.  
Full details about all MPs expenses are due to be released on Thursday.