The Opposition says a new report painting a positive picture of government asset sell downs between 2011 & 2014 shows the current government should be more open to alternative funding avenues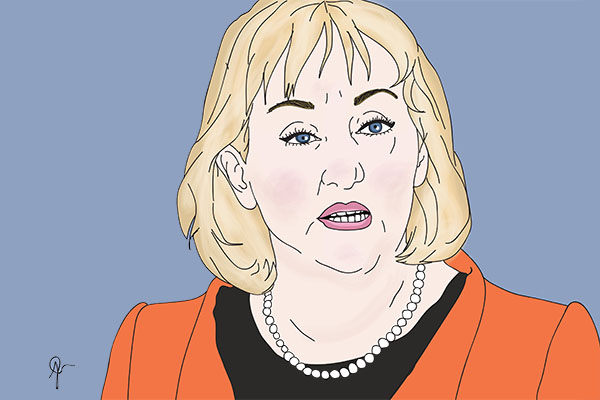 A new report showing the part privatisation of energy companies was a success demonstrates why the Government should be open to "a range of funding avenues," the Opposition says.
But National's Finance Spokeswoman Amy Adams is stopping short of calling on the Government to sell more of its assets.
Both Adams and ACT leader David Seymour are welcoming a new report, written and commissioned by economic and financial advisory firm TBD, on the partial sale of some state owned assets under the previous National Party-led government. This Mixed Ownership Model (MOM) was implemented between 2011 and 2014.
The main feature of the policy was the Government selling down its ownership in four state-owned enterprises (SOEs). It retained a 51% stake in Meridian, Mercury and Genesis Energy and divested a 20% stake in Air New Zealand. The proceeds of the sales were $4.7 billion.
TDB's report shows that the electricity generators are performing better under the MOM. Dividends are up by an average of 69% while capital expenditure is down by 74% with debt to earnings decreasing by 20%.
"These results suggest that the MOMs increased earnings through a more efficient use of their assets and by focusing on core business," the report says.
Adams says the report shows the asset sales campaign, driven by National, was a success.
She says the report shows the current Government should be more "open to [exploring] a range of funding avenues."
"If they want to be seen as fiscally prudent and responsible, they should show that they are open to looking at a range of ways to fund infrastructure."
But she stopped short of calling on the Government to sell more of its assets, instead saying "[the Government] needs to recognise that there is a range of ways to fund assets."
Seymour, however, didn't hesitate in calling for the Government to privatise more of its assets.
"Wherever you are on the political spectrum, you have to accept that actually, the MOM has been a success. These companies are performing better thanks to oversight and scrutiny," he says.
Government-owned assets, such as New Zealand Post and TVNZ, should also consider adopting the MOM, he says.
"This should be a red-letter day for those who decried privatisation and said it won't work," he says.
"After this report, what concerns can they have remaining?"
Minister of State Owned Enterprises Winston Peters was unable to provide comment, as he is travelling in Australia.