Government announces planned reforms of vocational education and training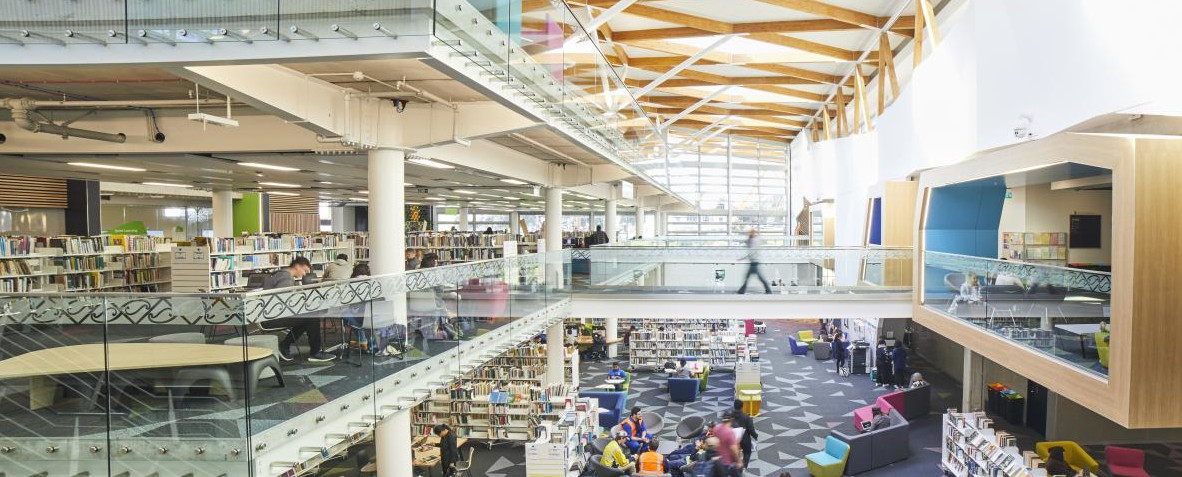 The government has announced drastic measures to reform the country's vocational training sector.
Education Minister Chris Hipkins on Wednesday announced plans to establish a unified, national system of vocational education and training. This will see the existing government owned institutes of technology and polytechnics (ITPs) brought together as one entity with the working title of the New Zealand Institute of Skills and Technology.
This will be coupled with a vocational education funding system and a regional network of providers. The changes will also see redefined roles for education providers and industry bodies Industry Training Organisations (ITOs) to improve the role of industry and employers.
"The world around us is changing rapidly and our education system needs to keep up," Chris Hipkins says. "At a time when we're facing critical skill shortages, too many of our polytechnics and institutes of technology are going broke."
It follows a string of high-profile polytechnic and training institution bail-outs and closures, despite an ongoing national skills shortage.   
Hipkins says the changes are designed to ensure the industry can better meet the needs of New Zealand's economy and workforce.
"We would also ensure there's strong regional influence in the New Zealand Institute of Skills and Technology through the proposed formation of Regional Leadership Groups which would identify the needs of the local economy and become a key link between local government, employers, iwi and communities.
"The development of courses and programmes would be consolidated, improving consistency and freeing up resources to expand front-line delivery."
He says the government's proposals for the sector are designed to make sure it delivers the skills employees and employers need.
"What we are proposing is ambitious, but it needs to be. We cannot continue to tweak the system knowing that the model is fundamentally broken, and isn't delivering our workforce the skills that they need to thrive."
The vocational education sector is made up of government owned institutes of technology and polytechnics (ITPs) and in a statement last week Hipkins outlined the pressures many of the industry's providers were facing.
Hipkins said the number of domestic students training at polytechnics and other training institutes had fallen by 23,190 between 2011 and 2017.
"Financially, that's been disastrous and, unfortunately for taxpayers, the chickens have come home to roost. Last year, the Government had to find $100 million to bail out four polytechnics. We know that several more are on borrowed time. It is a damning indictment of National's total lack of vision and foresight. It's not like they weren't warned."
He referred to a 2016 briefing for then incoming Minister for Tertiary Education Skills and Employment Paul Goldsmith which clearly spelled out the challenges the sector was facing.
Hipkins' thoughts on the vocational education sector were echoed by Prime Minister Jacinda Ardern when she spoke at a BusinessNZ breakfast last week.
"We currently have a vocational education system that is in many cases, struggling. Take the building sector for example. We know we need more tradies and they are just not coming through fast enough. That's absolutely no reflection of the people who are involved in the sector – far from it. What it is, is a damning statement that the system has been left to drift, to muddle through. How is it, for example, that at a time when we're facing critical skill shortages, our polytechnics and institutes of technology are in many cases going broke?"
Auckland's Unitec is the country's biggest polytechnic and received a $50 million loan from the government last year so it could continue to operate. It has had to slash both staffing numbers and courses in a bid to survive. Unitec was forecasting a drop of about 900 full-time students in 2018 and a further 1000 this year. And the problems in the sector aren't limited to Auckland.
Other providers have felt the same pressures. The West Coast's Tai Poutini Polytechnic received a $33 million government bail out in February last year. It had been operating under a government-appointed crown manager since 2016 after concerns about its financial and educational performance. 
A cabinet paper from Hipkins released early last year showed the Tertiary Education Commission (TEC) had predicted that 50% of all the country's institutes of technology and polytechnic (ITPs) would be in deficit by 2020, and 80% would be in the red by 2022. 
"This is due to the strong labour market leading to declining enrolments and rising cost pressures. It is also influenced by changes in who ITPs deliver education to, leading to increased competition with other tertiary providers. Overall the ITP subsector is in a position where widespread business change is necessary to ensure the ongoing quality, attractiveness and sustainability of its vocational delivery."
The Tertiary Education Commission established the ITP Roadmap 2020 project in early 2018 to work with the sector and wider community to look at options to structurally change the sector.
Public consultation on the government's proposed changes to the vocational training sector is open until 27 March.