OECD report says New Zealand government needs to work on a national plan for rising sea levels, but highlights local government work in Hawke's Bay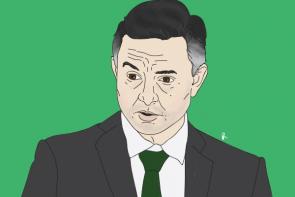 A new report by the OECD has recognised the work done in the Hawke's Bay to address rising sea levels but says our central government needs to do more to address the problem.
Titled Responding to Rising Seas: OECD Country Approaches to Tackling Coastal Risks, the report looks at international responses to the challenge of rising sea levels caused by climate change.
The OECD uses the Hawke's Bay Clifton to Tangoio Coastal Hazards Strategy 2120 as a case study in its report. It is the most developed and populated part of the Hawke's Bay coastline and the strategy was designed to address the risks the region's vulnerable coastal communities would face over the next hundred years.
The plan has been created by the Hawke's Bay Regional Council, Hastings District Council and Napier City Council, as well as local iwi and coastal community representatives.
While the OECD report says the strategy is a good example of local government and communities working together address the impact of rising sea levels, New Zealand's central government needs to do more. And it says central to addressing the problem is deciding how the costs will be shared and by who.
"The answers have not been developed in the Hawke's Bay, and ultimately remain unresolved at a national scale. While central government continues to develop national-scale responses, New Zealand is taking action at a local level."
But the report does recognise the government's plans for a National Climate Change Risk Assessment and a National Adaption Plan as part of the government's Zero Carbon Bill. It also refers to the government's proposal to create a Climate Change Commission which would provide advice on a climate change adaption and help implement a National Adaption Plan.
Minister for Climate Change James Shaw says addressing the effects of climate change is an important issue and rising sea levels and coastal erosion are happening as we speak.
"It is happening. And the OECD's new report, aimed at helping provide guidance on how countries can manage the risks of rising seas, praises Hawke's Bay's first-of-its-kind collaborative strategy as a good example to follow," Shaw says. "Hawke's Bay is the first region to use a grassroots community engagement process for consultation on this urgent issue."
But despite Shaw's praise of the Hawke's Bay programme Local Government New Zealand (LGNZ) president Dave Cull says he agrees with the OECD that more work needs to be done at a national level.
"It's pleasing that this in-depth, international report uses the Clifton to Tangoio Coastal Hazard Strategy in the Hawke's Bay as a case study of good local government leadership on adapting to climate change," Cull says.
"However, it highlights that for all that good work at a local level, there is a huge deficit of national support for our coastal communities.  Around the world, it's recognised that national plans are needed.  What we've been given in New Zealand is a guidance document that provides local government with limited direction, and as a result there's great uncertainty for our coastal communities."
In January LGNZ released a report titled Vulnerable: The quantum of local government infrastructure exposed to sea level rise.
It looks at the cost to councils from rising sea levels and says up to $14 billion of local government infrastructure is at risk. The report calls on central government to urgently develop policies to help minimise the impact of climate change on New Zealand communities.
The LGNZ report calls the establishment of a National Climate Change Adaptation Fund to deal with the costs of rising sea levels and a Local Government Risk Agency to help councils understand and factor in the risk of climate change into their planning and decision-making.
Coastal risk: A graphic from the newly released OECD report.