Auckland Council Group review of customer services highlights concerns about building consents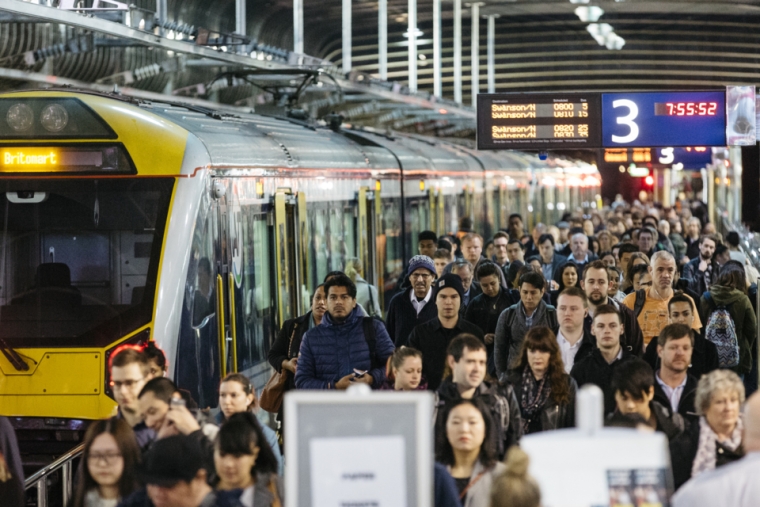 A review of the Auckland Council Group's customer services shows a wide range of results across the organisation.
The assessment has been produced for the council's Appointments, Performance Review and Value for Money Committee and covers the entire Auckland Council Group. This includes the actual council, as well as Council Controlled Organisations (CCOs) Auckland Transport (AT), ATEED, Panuku, Regional Facilities Auckland and Watercare.
While some areas of the council group's operations are praised in the report, the Auckland Council itself, which deals with everything from building and resource consents, to noise control, hasn't done so well. With a customer satisfaction level of just 60%, it highlights concerns that it may need to invest more to deal with the problem. And building consents have taken a hammering.
"Auckland is currently experiencing delays in the consenting process and low customer satisfaction. The economic cost of these delays are significant and overall there is a poor customer experience."
It says the numbers have been have been negatively affected by areas where legal or planning requirements may affect customer satisfaction.
The report says members of the public are often unable to distinguish between the different Auckland Council Group departments and CCOs and which services they provide.
"The council needs to work hard to help customers achieve a greater understanding of what it does, much in the same way as a company may develop a brand strategy."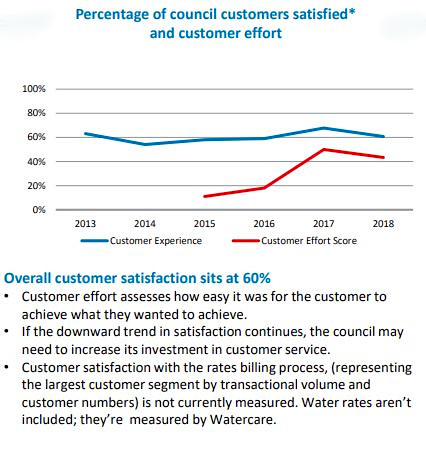 The review shows there has been a decline in customer satisfaction amongst AT customers, which it attributes to disruption caused by road works, major public projects and the installation of ultrafast broadband around the city. But AT's public transport services have fared much better with a 92% customer satisfaction level.
"Public transport customer satisfaction has remained consistently high during a period of significant growth in customer demand. There has been significant investment in public transport links and technology (including payments and smartphone apps) to make it easier for the customer to use public transport."
The report says ATEED has maintained high levels of satisfaction amongst people who've attended public events it has organised such as Pasifika, Lantern Festival and Diwali and Watercare has constantly exceeded its target of 80% customer satisfaction.
"Watercare closed their contact centre. In its place they use an interactive telephone menu system to route customers to the correct part of the business. This is intended to achieve a higher level of customer satisfaction by achieving less handoffs and higher first-time resolution of customer enquiries. Watercare invoices 20,000 customers each day to spread the workload across the month."
While Regional Facilities Auckland (RFA) has also done well in the report. 
The review says 50% of the Auckland Council Group's services are now available online.
"Significant investment is being made in the digital channel to make it easier for customers to do business with the council. New online services include facilities bookings, consents, solicitor rates enquiries, property information and dog registration."
It says the public satisfaction measure of the council's performance over the last 12 months is significantly lower than the customer service satisfaction measure of those who actually use its services. And this can, in part, be driven by the political views of respondents.
"In part, this is because respondents include those who haven't interacted with the council for services, so are expressing their perceptions of the council. Factors such as politics, trade-off decisions, traffic and housing mean the council will always be challenged to achieve high levels of satisfaction. However, it is valuable research and insight for the organisation."