Generation Zero says Auckland's farebox recovery policy punishes Aucklanders for doing the right thing and contradicts goal of getting more people using public transport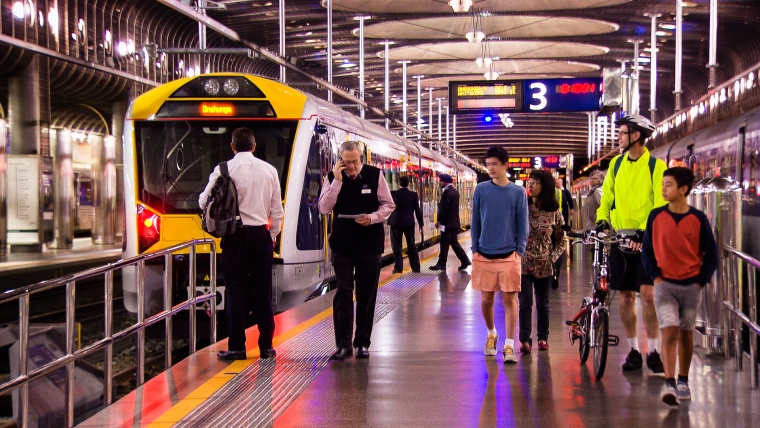 Auckland Transport (AT) is in a fiscal straightjacket and its ability to put off future fare increases for public transport users is limited by the government policy.
In January AT announced its fares for buses, trains and ferries would rise by 2% to cover the cost of more Aucklanders using public transport.
Auckland Transport chief executive Shane Ellison says he's well aware of the criticism from youth-led climate change organisation Generation Zero and Auckland councillor Chris Darby about its fare increases this year.
"Our preference is not to increase fares and we have absorbed as much of the costs as we can," he says.
But he says it is dictated to by government policy. AT's public transport services are paid for through passenger fares and subsidies from Auckland Council and the New Zealand Transport Agency (NZTA). But under the farebox recovery model at least 50% of its costs have to be recovered through fares.
Ellison says AT is already pushing the boundaries and is currently only recovering "about 44-45%" of its overheads through fares.
But Generation Zero spokesman Leroy Beckett says the farebox recovery model used by NZTA has to go.
He says the system means as more and more people use public transport, the amount AT has to pay also increases to cover new services.
Beckett says the farebox recovery policy punishes Aucklanders for doing the right thing and directly contradicts AT's goal of getting more people to use public transport.
He says under the current funding model in Auckland to improve services fares have to go up to pay for them. But this then cancels out some of the benefits of increased patronage which results from improved services.
Beckett says the group is keen to meet with Transport Minister Phil Twyford to discuss its concerns.  
Last month Generation Zero launched its Freeze the Fares campaign calling for changes to the NZTA's public transport fares policy and cheaper fares for many of the people who use the city's public transport.
The three main factors in the campaign are its calls for free weekends for public transport users, daily fare caps and youth discounts.
It says free weekends for public transport users would encourage Aucklanders to explore the city and discourage drink driving on Friday and Saturday nights. It would also allow more people to get a taste of the city's buses and trains as viable transport options.
Daily fare caps would make public transport more affordable and the pricing far simpler for everyone, Generation Zero says. While it claims its youth discounts would mean fewer young people being driven to school at peak hours, more freedom for people who can't drive even if they wanted to, and a more affordable city for students to learn in.
In the year to the end of November, 95.6 million trips were taken on public transport in Auckland, an increase of 5.2% on the year before.
Both Transport Minister Phil Twyford and the NZTA were unavailable for comment.