Gabriel Makhlouf to leave Treasury to become Ireland's central bank Governor; Grant Robertson says his legacy will be his work underpinning NZ's first 'Wellbeing Budget'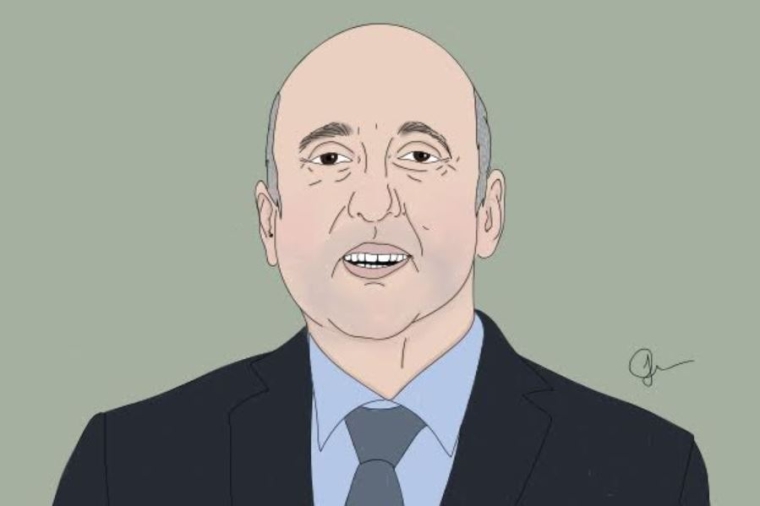 Treasury Secretary and CEO, Gabriel Makhlouf, will take up a new job as Governor of the Central Bank of Ireland shortly after the Government delivers its first "Wellbeing Budget" on May 30.
Makhlouf's last day at Treasury will be June 27 – the date gazetted when he was appointed in 2016 to his second term in the role. He will start at the Central Bank of Ireland in September.
Finance Minister Grant Robertson says Makhlouf's legacy will be the work he has done spearheading the Living Standards Framework, which provides a number of indicators to help Treasury advise successive governments on the likely effects of their policy choices.
Robertson says Makhlouf has taken Treasury into a "different space" in terms of it viewing the economy through a longer-term lens, considering the "intergenerational outcomes" of policy decisions.
"I think that will be seen to be a very important piece of work in years to come."
Treasury's push to design a framework that models the different trade-offs made between economic, environmental, social, etc factors when designing government policy is what gives Robertson's next budget its "wellbeing" label.
Treasury's approach hasn't been without its critics; some accusing it of being airy-fairy, and the Opposition criticising it for the weight it's put on factors like contact with one's neighbours when considering someone's wellbeing.
The State Services Commission will appoint a new head of Treasury. Robertson will be able to provide input towards the end of the process.
He wouldn't be drawn on the specific traits of the sort of person he would like to see appointed, but says they will need to be able to lead a large agency that provides critical advice to the Government, and also be the "economic steward for the public service".
Commenting on Makhlouf's appointment, Ireland's Minister for Finance and Public Expenditure and Reform, Paschal Donohoe, says: "Gabriel has demonstrated his broad and detailed knowledge, of economics, financial markets, monetary policy, and fiscal policy, and has the experience of leading a large and complex public service organisation of 10,000 people (Her Majesty's Revenue and Customs' Debt Management & Banking Directorate).
"Previously he was Chair of the world's main tax rule-making body – the Committee on Fiscal Affairs – at the OECD in Paris and was also responsible for the UK's Government Banking Service.
"As Treasury Secretary and Chief Executive of the New Zealand Treasury, he is currently responsible for overseeing reforms of New Zealand's three macroeconomic pillars (monetary policy, financial stability and fiscal policy), and is an observer on the Reserve Bank of New Zealand's monetary policy committee.
"He is a leader of the diversity and inclusion agenda in New Zealand's public and private sectors."
The five priorities in Robertson's "wellbeing budget" will be:
· Creating opportunities for productive businesses, regions, iwi and others to transition to a sustainable and low-emissions economy
· Supporting a thriving nation in the digital age through innovation, social and economic opportunities
· Lifting Māori and Pacific incomes, skills and opportunities
· Reducing child poverty and improving child wellbeing, including addressing family violence
· Supporting mental wellbeing for all New Zealanders, with a special focus on under 24-year-olds