Immigration Minister Iain Lees-Galloway outlines immigration changes to address labour market skills shortages with focus on the regions and teachers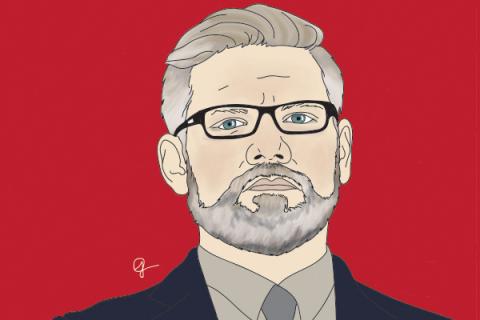 The Government has announced a series of changes to immigration settings it says will address skills shortages in the country's regions.
Immigration Minister Iain Lees-Galloway says the changes will see a more regionalised approach to address the skills shortages in each individual region.
"These proposals simplify the number of different visa options, respond to sectoral or regional differences in the labour market, and align the immigration system with the education, skills and welfare systems," he says.
Under the changes three occupations will be added to the Regional Skill Shortage List (RSSL). They are early childhood, primary school and secondary school teachers.
According to Immigration New Zealand's website the RSSL identifies the regions with occupations that have an immediate shortage of skilled workers. 
While the Long Term Skill Shortage List (LTSSL) identifies occupations where there is a sustained shortage of highly skilled workers throughout New Zealand. It will include aged care nurses.
If a migrant worker is qualified for the job and meets the requirements specified for that occupation, they may be granted either an Essential Skills Work Visa or a LTSSL Work Visa. If they apply for a Work to Residence visa, they can apply for residency after two years.
While the Construction and Infrastructure Skill Shortage List (CISSL) outlines where there are immediate short-term skill shortages in the New Zealand's construction labour market. If a business is seeking someone in one of the listed occupations a migrant worker may be granted an Essential Skills Work Visa.
New Zealand First immigration spokesperson Clayton Mitchell is welcoming the changes.
"The refinement to make skills shortage lists more regionalised is the first step in addressing our countries immigration woes after nine years of the National Party's open borders approach," he says.
"The new listings revealed today by the Immigration Minister demonstrate the kinds of skills we need in specific regions, and encourage the regional dispersion of immigrants to places other than Auckland and the main centres.
"The Government plans to simplify the number of different visa options and ensure that businesses that benefit from the skilled-based visa system are providing opportunities for Kiwi workers."
An Employers and Manufacturers Association (EMA) survey of employers released late last year highlighted the difficulties many companies were having finding skilled staff.
It claimed 79% of employers said it was "difficult" or "very difficult" to find skilled staff.
The Immediate Skill Shortage List will be replaced by the Regional Skill Shortage List on May 27.