The Property Line Quarterly Report
November 23, 2015
The Property Line Quarterly Report. Q3 2015
Auckland's housing shortage is unlikely to be reduced and could possibly worsen over the next five years if migration continues at current levels
The latest Property Line Quarterly Report looks at the expected rate of construction of new homes in Auckland over the next five years and how this compares with population growth and concludes that the number of new homes likely to be built won't be enough to reduce the region's existing housing shortage. It also looks at what's been happening with residential investment property yields around the country and how they compare with changes in capital values.
On the commercial property front, commercial building consents hit an all-time high in the September quarter and the report looks at what's being built and where, and also at how commercial property listings are shaping up for summer. Click on the image below to read the report.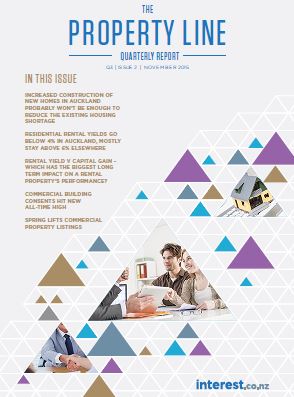 You are receiving this newsletter because you signed up at /home
Having trouble reading this email? View it in your browser.