Chris Trotter deconstructs the arguments used by eco warriors and questions how much they grasp the origins of the coal industry and its predecessors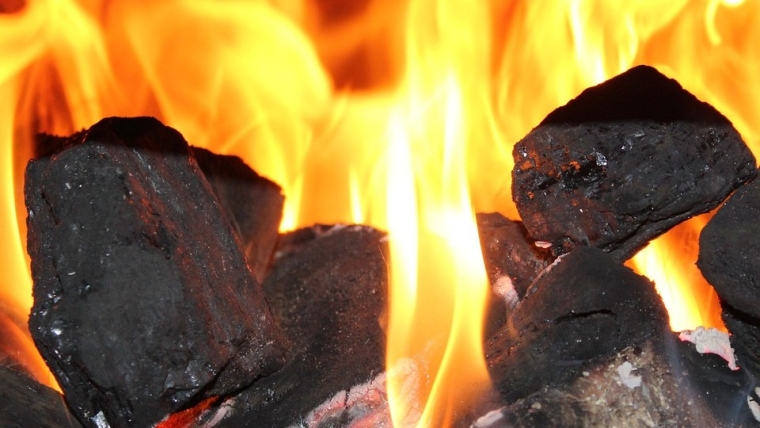 A THOUSAND YEARS ago, they say, a squirrel could travel from Scotland to England without its feet touching the ground. So vast and extensive were the forests covering the British Isles that its human inhabitants believed them to be inexhaustible. They were wrong. Large numbers of people, and large numbers of trees, would appear to be mutually exclusive.
And what do people do when the trees run out? When families can no longer keep themselves warm with fallen branches gathered from the forests' margins? When there are no more trees for the charcoal burners to fell – leaving the ironmongers without the means of smelting the implements of agriculture and war? What happens then?
Well, then, people start digging.
These were the thoughts that passed through my mind when I heard about the eco-radical group, Extinction Rebellion's, blockade of KiwiRail's freight trains at Woolston, on the outskirts of Christchurch. Coal, the protesters declared, was yesterday's fuel, and New Zealand should have done with it.
Extinction Rebellion's Harry Seagar told Radio New Zealand that: "We need to employ a more progressive and forward thinking stance when it comes to how we source our energy. Coal has simply had its time and now it's time for us to move forward and leave coal behind, leave it in the ground".
How much, I wonder, do Mr Seagar and his fellow protesters grasp of the origins of the coal industry and its predecessors? What sort of world is Extinction Rebellion trying to bring into existence? Because, just as a world without charcoal (carefully burned wood) would have been a world without iron (and other metals) a world without coal would be a world without steel.
Much of the coal mined on the South Island's West Coast was high-grade coking coal. This is the coal that is fed into the massive steel-manufacturing plants that dot the planet's surface. Without it, the high-grade steel upon which our highly-complex technology-driven societies depends, could not be produced. It provides the critical infrastructure within which so many other processes critical to our civilisation are played out.
Take iron and steel out of humanity's technological repertoire, and you are, in effect, abandoning civilisation itself. Is ending civilisation as we know it Extinction Rebellion's ultimate goal? Surely not?
Let's look again at Mr Seagar's statement. What are these "more progressive and forward thinking" sources of energy he is urging upon us? Well, presumably, he is not referring to oil or natural gas: not when Extinction Rebellion is, itself, a manifestation of the worldwide concern at CO2's crucial contribution to anthropogenic global warming.
Perhaps he is thinking of nuclear power. After all, it was no less a personage than James Hansen, the NASA scientist and climatologist most responsible for alerting the world to global warming, who warned us that only a wholesale shift from carbon-based energy generation to nuclear power could save humanity from the effects of Climate Change.*
Unfortunately, the construction of safe nuclear power plants requires thousands-upon-thousands of tons of the highest-grade steel imaginable. Which takes us back to those coal-trains full of West Coast coking coal – otherwise known as Square One.
Then again, isn't it more likely that Mr Seagar was thinking of the energy generated by water, sun and wind? No need for coal, oil, natural gas or uranium when it comes to hydro-electric energy, or solar panel arrays, or wind farms – is there?
Actually, there is. Because the devices we rely upon to generate all that "clean" electrical energy, and the power cables required to carry the alternating currents from their generation points to the ecologically-sensitive consumer's home appliances (and electric cars!) are all manufactured using coal, oil, natural gas or uranium.
Besides, the global contribution of hydro-electric, solar and wind power to humanity's total energy budget is nowhere near large enough to keep the lights on. Not even for that part of the planet's population fortunate enough to live in the industrial world. Let alone to illuminate the hovels of the billions who don't.
Why is the Peoples Republic of China the largest emitter of greenhouse gasses? Simple. Because it is the Chinese who have been the most successful at transitioning an impoverished rural population into the burgeoning industrial cities which have sprung out of the ground since the demise of Maoism. And what is the energy source that has lifted so many of those hundreds-of-millions out of grinding poverty? Do we dare tell Mr Seagar and his fellow protesters that, overwhelmingly, it was, and is, coal?
Herein lies the great moral conundrum of Climate Change. That there is literally no part of the planet's warm, industrially-woven, woolly-jumper that humanity can remove without the whole damn thing unravelling in its hands.
You can sit down on the steel railway tracks (the ones you insist we need more of to get internal-combustion driven vehicles off the roads) to prevent the coal reaching its destination, but that cannot, and will not, save the planet.
You can insist that we heed the latest report of the UN's Inter-governmental Panel on Climate Change (IPCC) and undertake a massive shift from meat - to plant-based food production. But that will only require more and more ecologically sensitive terrain to be brought into the realm of agricultural production. And since a huge proportion of the people likely to consume all this plant-based food are rice eaters; and given rice production is one the principal generators of "hot" methane gas; then the shift from meat and dairy to plant-based food production is likely to make global warming worse – not better.
You also need to explain to the farmers who generate their incomes from meat and dairy production how they are to survive in a world which no longer has any use for these products. And not just the farmers – but all the people whose livelihoods depend upon the meat and dairy products they export.
Which is pretty much all of us.
Sadly, the eco-warriors who make up Extinction Rebellion and all the other groups dedicated to saving the planet are most unlikely to offer any of us a cogent explanation for how any of these challenges can be met. That's not because they're mendacious, or devious. The vast majority are decent, caring people who see catastrophe looming and want to do something – anything – within their power to stop it.
The one thing they will not do, however, is confront the brutal, but inescapable, truth that there is only one way this planet will be saved from the effects of the 9 billion human-beings living upon its surface; and that is for more than 8 billion of them to disappear. How that might be achieved, and who should take responsibility for achieving it, are questions which, to date, only novelists and science fiction writers have attempted to answer.
Suffice to say that the ability of a small arboreal mammal to journey from Cape Reinga to the Bluff without its feet touching the ground – a prospect guaranteed to put a smile on any eco-warrior's face – would depend upon that same person, and every other human-being in New Zealand, being somewhere else.
*This paragraph was corrected from an earlier version of the article.