The Helen Clark Foundation's Kathy Errington with an update on developments around cannabis legalisation ahead of the referendum at the general election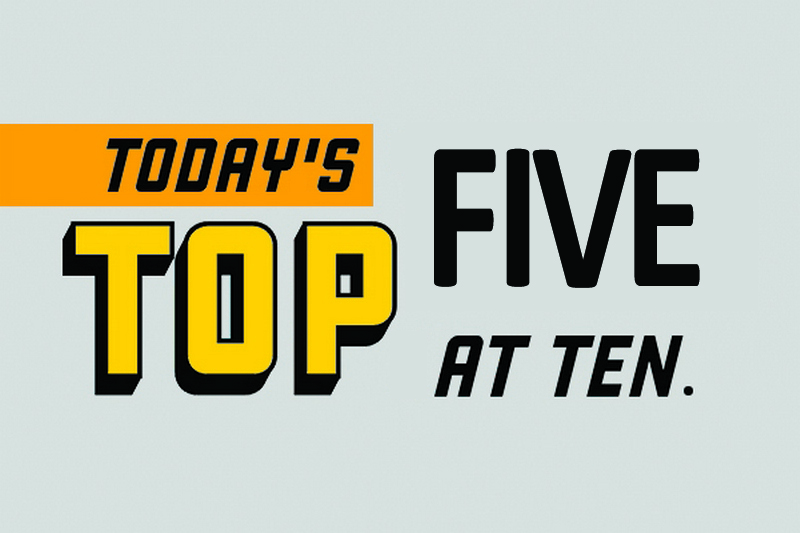 This week's Top 5 comes from Kathy Errington, executive director of public policy think tank The Helen Clark Foundation. Errington looks at some of the latest developments about cannabis legalisation in New Zealand ahead of the referendum in the September 19 election.
As always, we welcome your additions in the comments below or via email to david.chaston@interest.co.nz.
And if you're interested in contributing the occasional Top 5 yourself, contact gareth.vaughan@interest.co.nz.
On 12 August at 11am the Helen Clark Foundation and the NZ Drug Foundation will be hosting a free webinar about cannabis legalisation featuring the Rt Hon Helen Clark. For more details or to sign up (for free!) see here. 
In the lead up to the referendum on the legalisation of cannabis to be held alongside the general election on September 19, polling indicates that the result is still too close to call. At the Helen Clark Foundation we do not advocate the use of cannabis, or indeed any drug - including legal ones like tobacco and alcohol - but our research last year demonstrated that current laws based on prohibition have failed to prevent drug use while worsening the harm to the minority of cannabis users who struggle with addiction and dependency. For that reason we have spoken up in support of a yes vote.
 Last year I contributed a 'top 5' about drug law reform in New Zealand. So what has changed since then?
1. Law amendment failed.
The misuse of drugs amendment was a failure. Many people continue to be prosecuted for cannabis offenses, at the same rate as before the bill was passed.
Recent reporting from Derek Cheng at the New Zealand Herald shows how New Zealand's current uneven application of cannabis laws, which leave the drug illegal while directing police not to prosecute users 'unless there is a public interest' is (unsurprisingly) not working very well. This is because ultimately the laws make no sense. Why leave something illegal that you do not want to see people prosecuted for? How can senior politicians confess to committing a crime on TV with no fear of consequences, while other Kiwis see their lives ruined for doing the same? It is much better for legislators to lift the burden from police and simply legalise something if they do not want to see criminal prosecutions continue. This has the added benefit of freeing up police time to focus on more serious crime. 
2. Helping you decide.
The Prime Minister's Chief Science Advisor released an informative site about cannabis legalisation. Unfortunately many people may have missed it as it was released during school holidays!
The site does not make a recommendation about how to vote. It only presents the most up to date evidence. Worth a look if you are undecided. 
3. Implications for Māori voters.
Dr Moana Theodore of Otago University released some analysis to inform Māori voters of the health and criminal justice implications of the referendum.
Her work shows that young Māori are three times more likely to be arrested and convicted for a cannabis-related offence.
Once convicted, virtually all users (95%) resume using at the same rate as before they were arrested. Many of the rest use at a higher rate. The full article is available for free here. 
4. Helen Clark's views.
Our Patron, the Rt Hon Helen Clark, spoke to Anna Wilcox of the Crowd goes Wild on Instagram about this topic.  Watch the whole interview here. 
5. 'Decriminalisation' not the sensible way.
My colleague at AUT, Khylee Quince, wrote this excellent piece at newsroom about why 'decriminalisation' is not a sensible way forward. 
"In addition to the criticism that the police have applied their informal policy of decriminalisation in a racist, discriminatory fashion, there is a bigger rule of law point to be made here. The police are not the makers of law in our legal system – they are the enforcement arm. The police have an appropriately limited role to use their discretion in any given case as to whether charges are justified in the public interest.

This should not extend however to a general policy that the law does not apply or should be ignored, except in a few instances where the transgressors are predominantly young, male, Māori. Parliament makes the law, and they have chosen not to repeal or amend the Misuse of Drugs Act in any significant way for 45 years.

Legalisation would give clarity as to the status of cannabis. No one could be charged, convicted or imprisoned for use or possession per se. Police could not use suspicion of cannabis use or possession to justify wider search, seizure or surveillance activities. This does not mean that people whose performance at work or driving is impaired would be off scot-free however, as employment contracts and traffic law will determine those boundaries – as they currently do in relation to abuse of alcohol."