ACT's Brooke van Velden argues a better approach to solving climate and fresh water issues lies in working with the rural community with data and evidence rather than punishing it with prescriptive rules from Wellington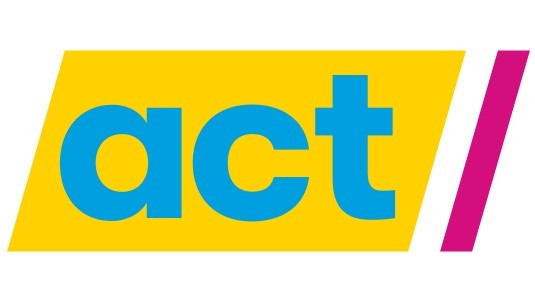 By Brooke van Velden*
Our farmers and rural sector do so much for New Zealand. There's the old cliché that they're 'the backbone of the economy', well this was once again proved true during the Covid-19 lockdowns.
It was our farmers that kept our economy going. After years of demonisation, the efforts of our farmers raised the level of respect rural New Zealanders get. With the rural sector being given a short reprieve from the campaign of demonization, it's time to put that change in rhetoric into action.
We need a more co-operative approach between government and the rural sector. We should work with our farmers rather than tying them up in red tape and regulations without consultation. We should also acknowledge the work they do for the environment. Farmers are some of the greatest conservationists we have. They know the value of their land and they don't want to risk that.
With the right approach, we can once again see the rural sector as an essential and valued part of the New Zealand economy.
Climate Change
I believe New Zealand needs to play its part on climate change. But any response should be simple to administer, politically durable, and effective.
ACT was the only party to vote against the Zero Carbon Act. David Seymour stood one against 119 MPs to oppose the most expensive legislation in our history. That legislation will significantly raise costs on households and businesses, without having any significant impact on carbon emissions. The Act gives massive power over the economy to the Climate Change Minister. It also allows the Government to make regulations dictating price controls, minimum auction prices and reserve amounts of New Zealand units to be released.
We would repeal the Zero Carbon Act and introduce a no-nonsense climate change plan. There is a floor and a ceiling to the price we'd put on carbon. If we are forced to make significantly deeper emissions cuts than our trading partners, we will impoverish ourselves and push economic activity to other countries. If we set the price on carbon too low, our trading partners are likely to be unwilling to trade. The solution is to tie our carbon price to the average prices paid by our top five trading partners. This will show the world New Zealand is doing its bit. It's simple and effective.
We'd also advocate for more accurate measurement and management frameworks for methane emissions acknowledging that the metrics for measuring methane currently overestimate the contribution of methane to rising temperatures.
Water quality
Farmers are often blamed for poor water quality issues in New Zealand. The Government recently announced a new set of water quality rules that will impose additional costs on farmers but will do little to improve water quality. Water quality is also an urban problem. Councils in Auckland and Wellington have let existing networks run down to the point where sewerage spills into harbours and streams, yet the Councils don't need to report this to the public.
To solve our water quality issues, we'd require councils to commit to short and long term water quality objectives. We'd allow farmers to go back to setting environmental plans based on local river and soil science with the regional council, rather than adhere to a one-size-fits all approach from Wellington.
Data and Evidence
The Government's response to environmental issues is to regulate. However, many of our problems can be helped by information and innovation.
New Zealand soil is one of our best assets but there are gaps in our knowledge around soil health. The Parliamentary Commissioner for the Environment has found gaps in data preventing us from having a clear picture of our environment and the impact the measures we put in place have on it. We need better information otherwise we risk imposing costs on our environment and economy while flying blind. We need to be keeping track on our environmental progress over time. ACT supports developing a comprehensive, nationally-coordinated environmental monitoring system and establishing a science advisory panel to respond to issues that are raised from it.
It's time to stop punishing our farmers. Let's start listening to them, respecting them and getting the most from the sector. Our farmers are some of the most efficient food producers in the world, feeding New Zealanders, earning export dollars and producing enough food to feed 100 million people. Cliché or not, they are indeed the backbone of our economy.
We can work together with farmers to care for the environment, address New Zealand's shortcomings with data and evidence, and play our part on climate change.
---
 *Brooke van Velden is the ACT Party's Deputy Leader and Wellington Central candidate. As part of an election series van Velden will be writing regularly for interest.co.nz between now and the October 17 election. Vanushi Walters, the Labour Party's Upper Harbour candidate and 23 on the list, is also writing for interest.co.nz.