Climate Change Commissioner, Rod Carr's advice to Jacinda Ardern's Government is uncompromising. The measure of our success at coping with global warming will be determined by how profoundly New Zealanders are willing to change their way of life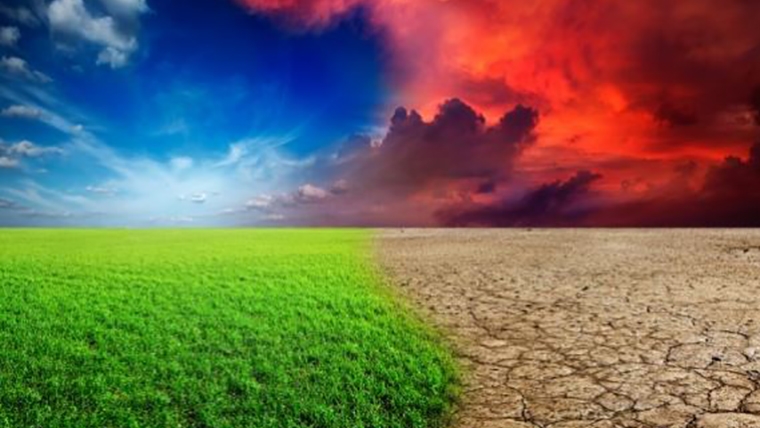 By Chris Trotter*
"We got this", would seem to be the Labour Government's response to the Climate Change Commission's (CCC) uncompromising report. The media statement released on Sunday, 31 January, under the names of Prime Minister Jacinda Ardern and the Minister for Climate Change James Shaw, is nothing if not calming and reassuring.
"The report demonstrates we have the tools we need to achieve our target, but calls on us to accelerate our work. As a Government we are committed to picking up the pace and focusing much more on decarbonisation and reducing emissions rather than overly relying on forestry."
Such remarkable sang-froid in the face of what some commentators are already describing as a change agenda every bit as revolutionary as Roger Douglas' and Ruth Richardson's. Having steadfastly refused to achieve transformation, the Prime Minister and her government are at risk of having transformation thrust upon them.
It is encouraging to learn that the Government is confident it possesses the tools to do the job. Encouraging – but not surprising. No one has ever suggested that successive New Zealand governments lacked the means to address the rapidly intensifying problems of global warming. For the best part of three decades, the question has rather been: "Do they have the will?" And for 30 years the answer has come back as: "No."
The CCC's report makes it clear that this lack of commitment is no longer acceptable if the target of reducing New Zealand's net carbon emissions to zero by 2050 is to be met:
"[T]he Government must pick up the pace. Aotearoa will not meet its targets without strong and decisive action now to drive low emissions technologies and behaviour change across all sectors. 2050 is not far away – particularly if you consider the life span of infrastructure, vehicles, buildings – and people."
It is about here that the problems begin. Outside the exceptional spheres of the Christchurch Mosques Massacre and Covid-19, the Ardern Government has, to date, offered no persuasive evidence that it knows how to do "decisive".
Promise decisive action? Check.
Ask for advice on how best to take decisive action? Check.
Deliver decisive action? Ah well, you know, there are no silver bullet solutions to the problems this government inherited from its predecessors.
If the CCC's recommendations are to be implemented, however, this government is going to need a significant quantity of silver.
Two of the principal contributors to our carbon emissions profile are the agriculture and transportation sectors. If our recent history is any guide, then driving down emissions levels in these key areas will be resisted furiously by industry lobbyists of every stripe.
To resist such pressure will require of our political leaders and senior public servants a so far unmanifested degree of staunchness. The exploiters of our soils and the users of our roads are not known for their willingness to compromise. They are, however, in/famous for getting what they want. And, at this moment, what they want most, and will move heaven and earth to get, is time.
For decades the industries in the crosshairs of carbon emissions reduction (most particularly the oil industry) devoted the greater part of their defensive effort to denying the reality of anthropogenic global warming. In this they were tragically successful, most notably in the United States, where, for the last four years, big emitters have enjoyed the protection of a climate-change-denying President. With the arrival of the Biden Administration, however, that protection has been removed. What the industries at the heart of the climate emergency in both the United States and New Zealand are rolling-out as fast as they can is a strategy of distraction, diversion and delay.
New Zealand's dairy industry has begun already. Pre-empting the release of the CCC's "Advise to Government" report by several days, Dairy NZ released a report indicating that the New Zealand dairy industry is already delivering the world's lowest carbon footprint.
Measures intended to further reduce this country's already small footprint, the Ag-Research produced report argues, will compromise seriously its international competitiveness and bring about an economically damaging reduction in New Zealand's dairy production. The report further argues that any serious reduction in New Zealand's dairy exports will only lead to foreign dairy producers, with much larger carbon footprints, making up the shortfall. New Zealand dairy farmers will suffer; the New Zealand economy will suffer; the New Zealand people will suffer; and the quantity of greenhouse gasses emitted globally will not be reduced. In short: a lose, lose, lose, lose situation.
As Richard Harman, writing for his Politik website, sees it:
"[A]s far as Dairy NZ is concerned the real point of the [report] and its publication [on Wednesday, 27 January 2021] is to try and get in ahead of what starting on Monday will be a national debate on who should cut what to enable New Zealand to reach its Paris Agreement targets."
The road transport industry and private vehicle owners will be no less interested than dairy farmers in making sure that they are not the "who" lumbered with the burden of fulfilling New Zealand's obligations.
So it has ever been when push comes to shove on Climate Change: everybody wants to go to heaven, but nobody wants to die.
The CCC's boss, Rod Carr, is only too aware of this problem. He knows that the measure of our success will be determined by how profoundly New Zealanders are willing to change their way of life:
"Now we must decide where our ambition lies. For my part, I want to be able to say I did as much as I could as soon as I knew about the impact I am having on this world. Increasingly I am sharing this sentiment with my fellow New Zealanders. To achieve a cleaner, greener, healthier and more sustainable future, no emission reduction is too small – or too soon. All of us have a part to play and a contribution to make."
As ever, Greenpeace NZ Director, Russel Norman – the bane of the dairy and road transport industries alike – cuts to the heart of the matter in his tweet on the CCC's report:
"The Climate Commission message in its draft advice today that fossil gas is no bridge to zero energy emissions and that pine forestry can only be a marginal part of the NZ strategy is really welcome."
If Norman's right, then this is a truly revolutionary admission on the part of the CCC. Contained within it is the crucial recognition that ours is a civilisation based on the ready availability of coal, oil and natural gas. That this extraordinary twenty-first century world we inhabit could not exist without the cheap and abundant energy extracted from fossil fuels. Unfortunately, those same fossil fuels lie at the heart of the threat posed to humanity's future by runaway climate change. So if, as Norman alleges, the CCC's draft advice to the government envisages a fundamental shift away from fossil fuels, then the level of economic and social transformation New Zealanders will be expected to shoulder between now and 2050 is enormous. It is not only the source of our energy that the CCC is calling upon us to revisit, but the entire shape of our society.
In the report's own words:
"We have heard consistently through our engagement that localised transition planning will be needed where communities work together to tailor a transition plan to their particular needs and aspirations. We also heard that this localised transition planning will need to be proactive, inclusive and transparent, and co-developed through a bottom up approach that involves iwi/Māori, local government, local communities, businesses, civil society groups and other stakeholders."
What's being demanded here is not a silver bullet, Jacinda, but a red/green one. You got that?
---
*Chris Trotter has been writing and commenting professionally about New Zealand politics for more than 30 years. He writes a weekly column for interest.co.nz. His work may also be found at http://bowalleyroad.blogspot.com.