Rain eases pressure on electricity system, but coal and gas continue to account for nearly a quarter of New Zealand's electricity generation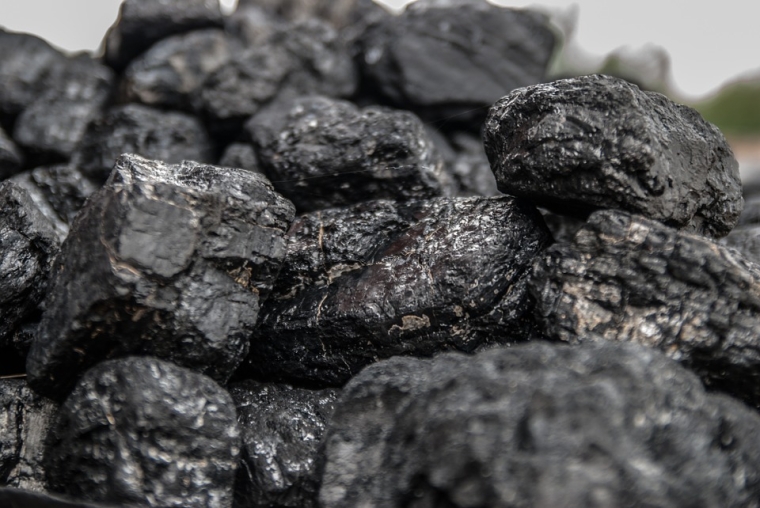 Wet weather is taking some of the pressure off the country's electricity system, which is being propped up by coal.
National hydro storage last week increased 2.4 percentage points to 70.2% of the average for this time of year, according to data collected by Transpower - the owner and operator of New Zealand's electricity grid.
This saw coal and gas's (thermal) contribution to electricity generation fall from 25% to 22%. While an improvement, this level is still well above the 10-year average of 17%.
Thermal last reached the 25% mark in July 2020. 
With thermal generation high (orange line in the graph), hydro generation was low last week at only 47% (green line in the graph).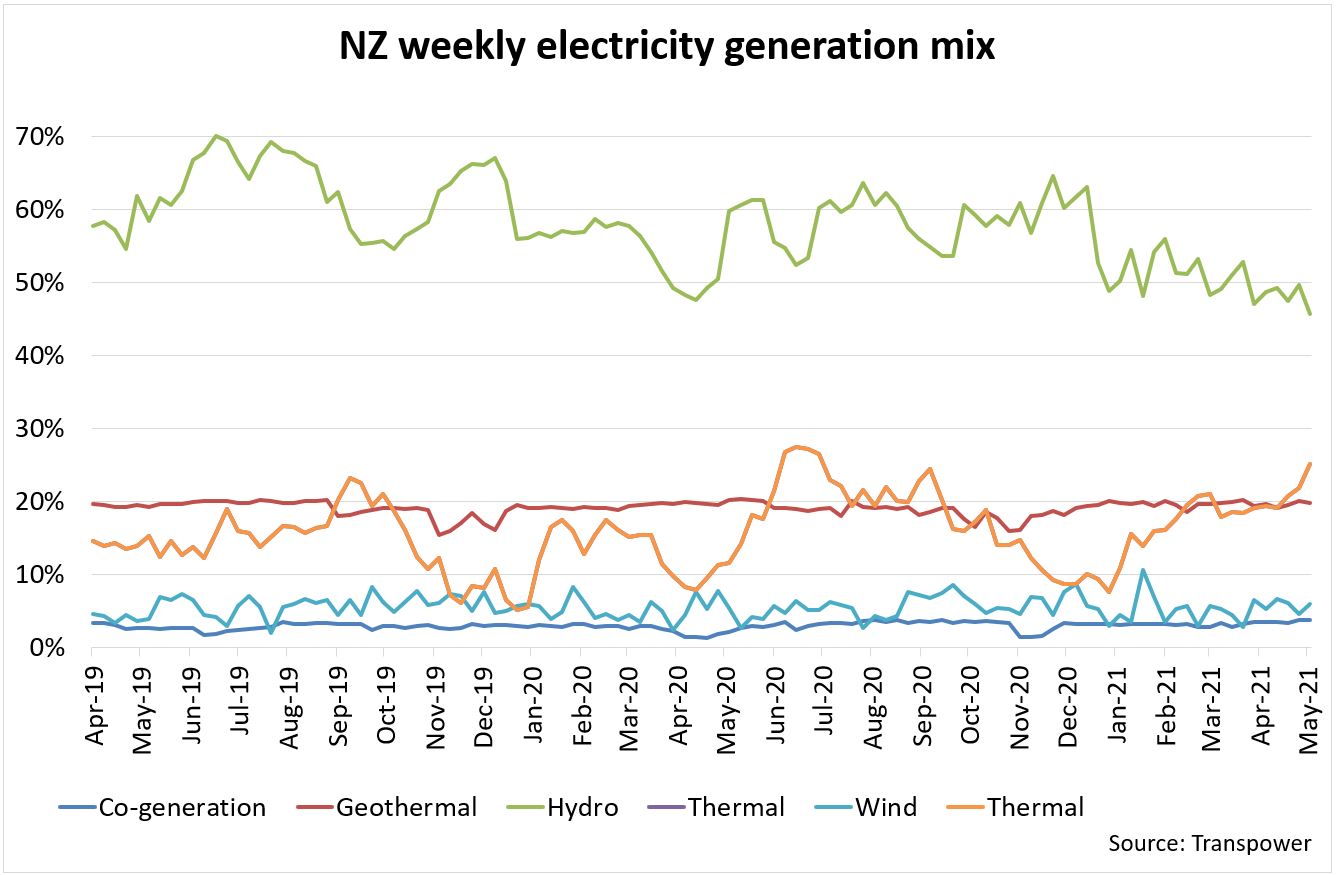 Genesis - the owner and operator of the Huntly Power Station - has been using more coal than gas.
It generated more than twice as much electricity from coal in the three months to March 31, than it did in the same period in 2020. In other words, its generation from coal rose 117% year-on-year.
Meanwhile generation from gas fell 25%.
New Zealand's largest gas field, Pohokura, is at the end of its life and has been requiring extensive maintenance that's hampered production (click on the magnifying icon to zoom in on the Gas Industry chart).

Energy and Resources Minister Megan Woods recognised the role coal is playing in propping up the electricity system during a dry year.
She said this underlined why it was important for New Zealand to move to a 100% renewable electricity model.
Wind has a long way to go replacing coal and gas. While it made up 7.9% of the country's electricity generation last week, its contribution has averaged at 5.5% over the past year.
But Woods, in a speech at a wind energy conference last week, highlighted the fact some large projects are underway.
Meridian Energy has committed to building a 41-turbine, 176 megawatt windfarm near Napier, Mercury Energy building its Turitea windfarm, and work is underway on Mainpower's Mt Cass 22-turbine windfarm, which will be the biggest in the South Island.
In the meantime, wholesale electricity prices remain relatively high.
Woods said: "I am concerned about at the prospect of rising power prices…
"This is why I have asked officials for advice on current wholesale price levels and trends.
"Regarding the outlook for this winter and the current lake storage levels, I am closely monitoring the situation to ensure that demand continues to be met and that the market is responding in an efficient and appropriate way.
"Additionally, my officials at the Ministry of Business, Innovation and Employment are working with Transpower, the Electricity Authority, and the Gas Industry Company to establish systems and processes to enable a coordinated whole-of-sector response."