As we wait for a post-Covid world to arrive, David Skilling argues we may need to adjust our expectations. And some countries will need to adjust their approaches for new Covid realities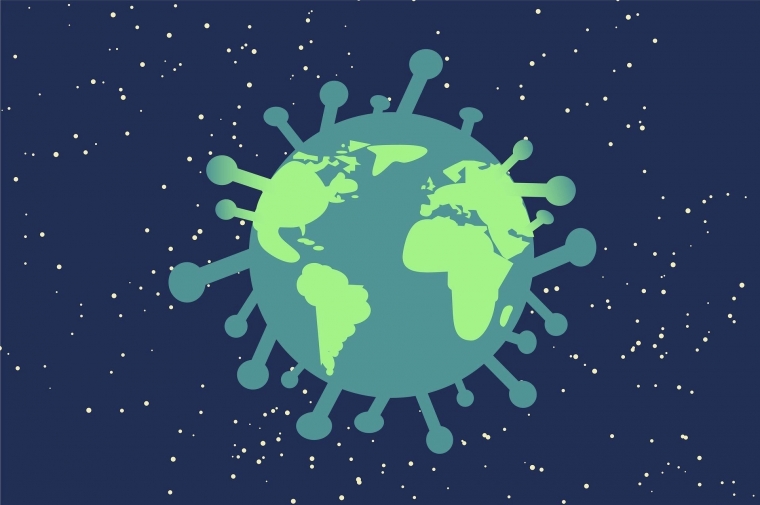 By David Skilling*
Across the developed world, Covid outcomes are generally improving. Cases have largely stabilised, and increasingly widespread vaccinations have substantially weakened the link between Covid cases and deaths.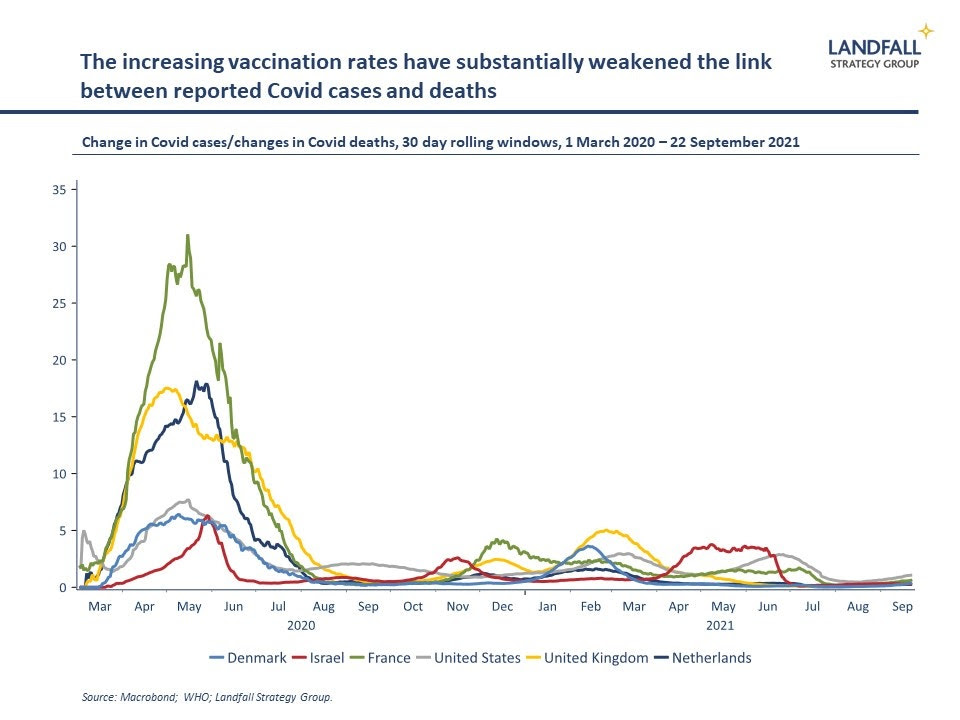 This has allowed economies to open up over the past several months. With the aid of vaccination passports, for example, the European summer was close to normality. Q2 GDP results show a strong economic recovery. And some countries are now looking to the end of all restrictions as vaccination rates rise: Denmark has just lifted all Covid restrictions on >80% vaccination rates.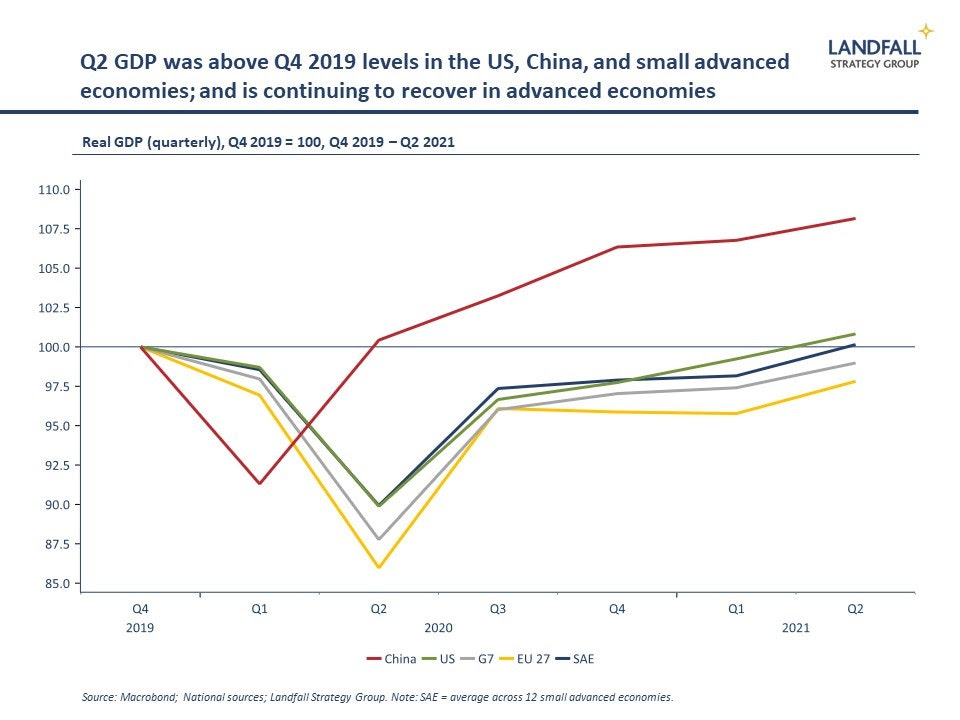 It's a long road
But Israel's experience shows that exiting Covid will be an ongoing process, with booster shots required and a stop/start process of restrictions. The finishing line for Covid keeps getting extended. Vaccination rates of 70% were initially thought to be sufficient, but the delta variant means that 80-90% is a more likely threshold – and even then elimination will not be possible.
The world will need to live with Covid for some time. A genuinely post-Covid world – where Covid is background noise – is not a near-term prospect for much of the world. This is a very different experience than the much less infectious, and less global, SARS virus in 2003, which was eliminated.  
High frequency economic data and growth forecasts are softening due to the impact of delta, ongoing disruptions to supply chains, borders, and so on. The OECD's Economic Outlook released on Tuesday marked down 2021 global GDP growth slightly from 5.8% to a still healthy 5.7%, with weaker forecast growth in the US offset by stronger Eurozone growth.
Indeed, there is substantial variation around the world. Europe is opening up much more quickly than much of Asia, for example. Several leading Asian countries – from China to Australia and New Zealand – are operating a version of elimination strategies, with lockdowns and closed borders still in effect. And many developing countries are suffering bad Covid outcomes and have limited access to vaccines. 
This is leading to an uneven global recovery process, as well as major disruptions to global supply chains. Covid was importantly a supply side shock; and as demand picks up, many pressures are emerging across the global economy (from labour markets to inflation).
Captured by success
Previous small world notes have discussed reasons for variation in national performance on Covid: such as the winner's curse (countries that do well for a time often under-perform subsequently, and vice versa); and the 'varieties of capitalism' approach to vaccinations (it was no great surprise that the UK and US led initially, but were then overtaken by the EU).
Another useful perspective is path dependence. Countries have tended to stick with their initial approaches to Covid management since early 2020, shaped by their historical experience and initial options.
Broadly speaking, Asian countries – from China to Singapore and New Zealand – adopted aggressive approaches to controlling (eliminating) Covid. This was partly because of their experience of SARS when similar measures were successfully rolled out. In the main, these approaches have been successful in controlling Covid cases and deaths – several Asian countries rank as world-leaders. And although there has been a cost to closed borders, many of these economies have generated strong economic outcomes.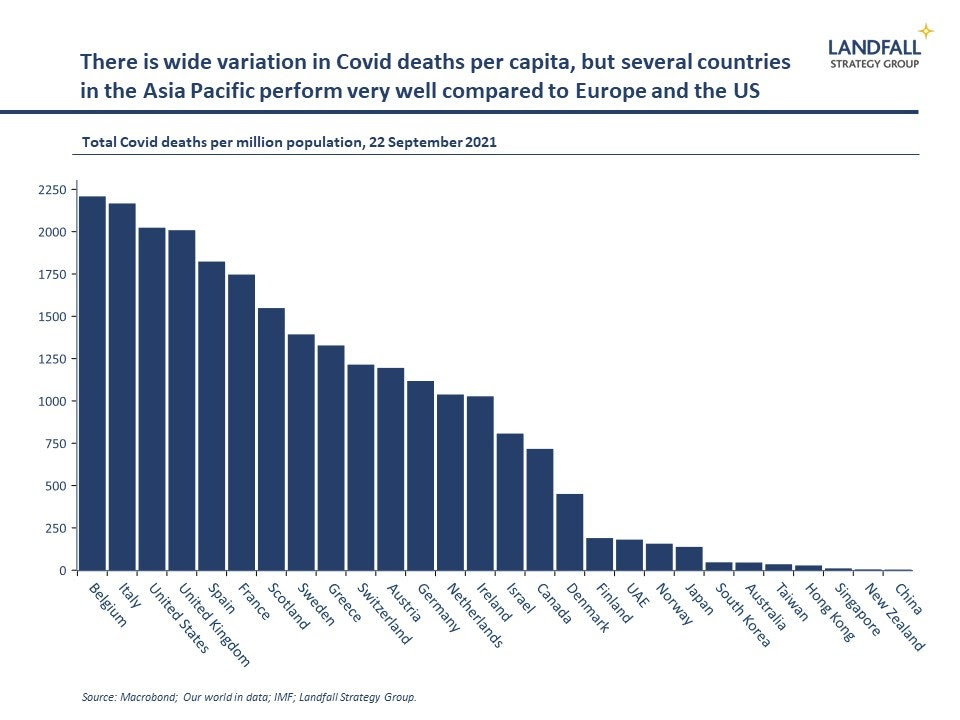 In contrast, and again broadly speaking, European countries and the US acted on the basis that Covid could not be eliminated in their contexts (at least by the time they started to act). Lockdown measures (often quite aggressive) were introduced to manage pressure on health systems, but these measures were relaxed when the pressure eased. This meant a higher incidence of cases and deaths.  Unsurprisingly, these countries have placed priority on rapid vaccinations.
Now what?
Reasonable people can disagree on which approach was preferable. But given where we are now – effective vaccines, but with endemic Covid more likely than elimination – the elimination approach does not seem sustainable. An approach focused on tight control or elimination of Covid cases implies that countries will have to close themselves off indefinitely – at an increasingly significant economic and social cost. 
Europe offers a view on what a path to a post-Covid world could look like, with high vaccination rates, low Covid cases and deaths (relative to previous waves), economic and social reopening, and a strengthening economic recovery. 
But in path dependent situations, it can be very hard to change approach even when the context changes. The public mood in many countries that have pursued aggressive Covid policies remains supportive – this approach is seen to have worked, there is reluctance to endanger this success, and political incentives still favour the status quo (for now).
This path dependence means that change will be a gradual process. And significant progress is required on vaccination rates in countries like Japan, Taiwan, Australia, and New Zealand, in order to confidently allow for opening up. 
But note that Singapore is currently adapting its approach. Now that vaccination rates are high, it is making efforts to reopen domestically and across its borders while maintaining some measures to control Covid spread. Australia is also beginning to move away from elimination, with New Zealand more cautiously and implicitly moving in this direction as well.
The way in which this transition is managed matters for the countries involved. But the systemic importance of Asia to the world means that this transition will have broader effects on the global economy. 
China's borders are effectively closed to people movements, hindering engagement with the world's second largest economy. It is striking that President Xi has not left China for over 600 days. And as Asia is still the factory of the world, as well as a major consumer, ongoing Covid restrictions or disruptions in these markets will have a global impact.
A broader risk is that sustained differences in approaches to Covid management will harden the fragmentation of the global economy, with a decoupling of China from other parts of the global economy. Announcements were made this week that vaccinated people can now travel between Europe and the US, but Asia remains largely closed.
A post-Covid world is gradually emerging, but it will not be a utopian zero-Covid world. Expectations – and policy approaches – will need to adjust to these realities.
---
*David Skilling ((@dskilling) is director at economic advisory firm Landfall Strategy Group. This article first ran here and is used with permission. Skilling recently spoke to interest.co.nz in a Zoom interview.