Opinion: Why New Zealand needs to ramp up its Serious Fraud Office massively to rebuild investor confidence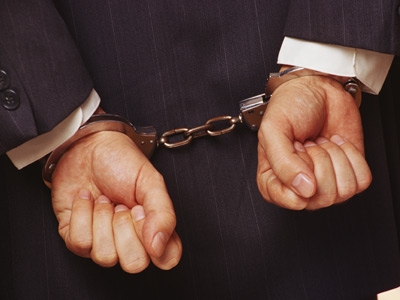 By Bernard Hickey
Confidence and trust in the financial architecture of a nation is a delicate and ephemeral thing. It's also crucial to the long term sustainability of any modern economy and society. If the public loses faith in they way their investments are handled it can take decades to recover.
In many ways the anemic nature of our stock market now and the lack of investment in productivity-producing infrastructure and equipment through the 1990s and 2000s is a result of the failure of public confidence in the market after the 1987 crash. Many would argue the housing boom of the mid 2000s and the associated surge in investment in finance companies is also a direct result of that loss of faith in our markets. Investors decided property was safer and more lucrative than stocks.
Their perception was after years of failed litigation and inquiries that those rich enough to afford good lawyers could get away with taking money from the public or taxpayer and enriching themselves. Only a few of the high fliers from the mid-1980s saw the inside of jail.
One in particular, Rod Petricevic, was involved in one spectacular failure (Euro-national) and was widely distrusted by many within the more informed echelons of the financial industry. That distrust never percolated out to the wider public, who invested NZ$458 million with his finance company Bridgecorp. They will be lucky to get any of it back.
New Zealand investors have lost confidence in most publicly available investments except for those in the bank. A RaboDirect survey published this week showed public confidence in fund managers, financial advisors, stock brokers and finance companies is at rock bottom. The only institutions we really trust are banks and building societies.
The shock of the financial disaster of the last 3 years is now sinking in to the national investing psyche. As the wreckage is cleared away, it's now clear up to 200,000 'Mum and Dad' investors face losses of up to NZ$4 billion on funds worth NZ$8.5 billion that have been frozen within finance companies, mortgage trusts and investment trusts. Much of this was money simply invested poorly.
But a good chunk of it will have been outright fraud. Estimates of the cost of white collar fraud in New Zealand range from NZ$2 billion to NZ$5 billion a year. The costs are borne by everyone through higher prices and taxes, but it is especially damaging for investor sentiment. Yet our policy makers seem to treat this white collar fraud as business as usual if the budget for the Serious Fraud Office is the measure.
The Serious Fraud Office is budgeted to spend NZ$7.47 million in the 2010/11 year, according to its annual report. This is flat on the just completed 2009/10 year and up 35% from the previous year, but it is vastly lower per capita than the resources spent in other Western economies. The SFO has just 32 staff who were handling 47 active cases and 13 prosecutions at June 30 this year. That works out at 0.68 staff per case, compared with 3.57 staff per case in the UK. In the just completed financial year the SFO investigated cases with losses of NZ$629 million for 25,000 people.
In New Zealand, we have more people working in the Ministry of Youth Development or the Ministry of Women's Affairs. The government spends NZ$3.5 billion on law and order, locking up violent criminals and policing the streests, but spends just 0.2% of it investigating serious fraud.
Why do we spend so much investigating blue collar, brown collar and black collar fraud and so little on white collar fraud that has the potential to cripple our future economic growth?
Let's get serious about fraud.