Opinion: Why Norwegian style transparency on tax paid, income earned and net worth is the solution for tax avoidance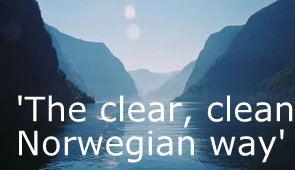 By Bernard Hickey
Labour leader Phil Goff's idea of a new higher tax rate on very high income earners has scratched at a scab in New Zealand's economic and political life.
Tax avoidance, or in polite circles tax minimisation, has been the bane of our fiscal framework for the last decade. Labour's introduction of the 39 cent tax rate when it was last in power was designed to shift some of the tax burden onto the wealthiest.
Instead it helped create the biggest unintended consequence of the last decade. The boom in house prices from 2004 to 2008 was at least partially created by the imposition of this new tax rate. An entire cohort of taxpayers spent years arranging their financial affairs to avoid paying the 39 cent rate.
Often this involved creating family trusts or Loss Attributing Qualifiying Companies that bought or owned rental properties that made losses, particularly if they were highly leveraged with a lot of debt.
These losses were then claimed against regular incomes from salaries or wages to ensure the 39 cent rate was not paid. In particular, the gap between the family trust rate of 33 cents and that 39 cent rate turned into a black hole for the budget.
Many trusts were created simply to avoid having to pay that 39 cent rate. Westpac's economists estimated this tax avoidance activity was responsible for a 17% rise in house prices over that period. National's decision to remove the 39 cent tax rate was at least partly an admission that no matter how hard governments tried, the rich were able to structure their affairs to avoid that rate. Labour's plan to bring in a higher tax rate revived the debate again.
Goff was cautious not to say how much such a tax would raise and offered no solution to the problem of avoidance, other than to say there would be a 'crackdown' on avoidance. Politicians regularly promise crackdowns on avoidance, yet more than half of parliamentarians use their own family trusts and other company structures to, ahem, minimise tax. John Key was just as vocal in ridiculing Goff's call for a return to the future for a higher tax rate.
He said such tax rates rarely collect much because high income earners arrange their affairs quickly. Key is right. There are a legion of tax lawyers and accountants earning high salaries helping the very rich avoid paying tax. It has become something of a national pasttime for the richest 10% of our population.
So what is the solution because there has to be a solution. Goff's call for a new tax rate will continue to strike a nerve among voters and fiscal strategists in years to come as the gap widens between middle income earners and the wealthiest, and as deficits become endemic.
At some stage the richest 10% will have to pay more as the government tries to balance its books. But how? That is the question Goff needs to answer, even if Key won't ask the question.
Transparency the best hygiene
Transparency is the best form of disinfectant on this issue. One country that has a long history of using such a disinfectant to keep its economy strong while being fair is Norway. It publishes for all to see the net worth, income and taxpaid of all taxpayers.
It is controversial in Norway, particularly in an age when data hoarding electronic marketeers can use the information for all sorts of legal (and illegal) sales techniques. But it does mean there is nowhere to hide.
Property developers here who have never paid tax (and there are a few) will be plain for all to see. How would the tax avoiders feel if it was clear to their neighbours and relatives that they weren't pulling their weight?
It would be one way to rebalance the debate and tackle an issue at the heart of New Zealand's fiscal imbalances and social inequality.
Is there a politician brave enough to broach the subject?