Opinion: How Genesis Energy showed it was the 'smartest guy in the room' by cynically and greedily manipulating power prices to make NZ$56 mln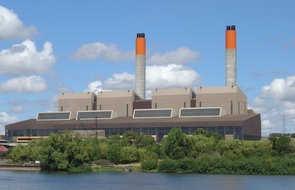 By Ari Sargent
I bet they're calling it Big Saturday over at Genesis Energy. Last Saturday, the Government-owned electricity company cornered the Auckland electricity market for seven hours and turned what should have been around $230,000 worth of electricity into an estimated $56 million. It was an action that could fundamentally change New Zealand's retail electricity market.                                     
The story of Genesis Energy's Big Saturday begins with a routine notification from Transpower that they were planning to close down a section of their national transmission grid for maintenance from 10.30am to 5.30am. It was a run-of-the-mill outage that would restrict supply of electricity into Auckland from any source south of the Waikato for those seven hours. Transpower knew that Genesis Energy's huge Huntly power station could easily cover the electricity needs north of Waikato for that time.  
All the electricity retail companies with Auckland customers were well informed about the Transpower outage, but were also well aware that the outage had been well planned by Transpower and timed to minimise disruption to the market.
Over at Genesis Energy, the thinking was quite different. Genesis executives realised that as soon as Transpower had restricted power supply south of the Waikato, they would have cornered the wholesale market for electricity in Auckland and they could name their price. As thousands of Kiwis queued up to buy Lotto tickets in the country's biggest ever Powerball jackpot, Genesis would be creating its own Big Saturday.
And so it did.
The price Genesis named was $20,000 per megawatt hour. No, that's not a misprint. It's a 26,700% increase on the $75 they were charging the previous week. Based on the previous week's prices, it was $230,000 worth of electricity. Over the seven hours that they had the market cornered, Genesis pulled in a cool $56 million. Not a bad afternoon's work.
The Electricity Authority is investigating. They say it's a complex matter and it will take some weeks to decide if it was right or wrong.
But I don't think the average New Zealander sees it as complex. Most people I've spoken to see last Saturday afternoon for what it was - a chilling and cynical act of deliberate market manipulation motivated by greed on a scale that we've never seen before in New Zealand.  And the facts support this simpler view; Genesis increased their generation from Tokaanu power station south of Taupo to lock out competitor generation into Auckland, manipulated their market offers for Huntly power station to sell their energy at prices in excess of $19,500/MWh, reducing its output to a little over a half of the Saturday prior, despite the transmission outage.
Making $56 million in an afternoon out of $230,000 worth of the electricity that was generated to power our homes is wrong, plain and simple. It sounds like something from an Enron movie about rogue energy traders.
The fundamental flaw in the cunning Genesis plan was that it was recklessly untargeted. With such excessive and extreme behaviour collateral damage was inevitable; massive financial damage to the growing list of Auckland businesses also complaining to the Electricity Authority, and massive risk to the integrity and credibility of the market. Genesis clearly saw this as a profit maximising opportunity without giving a second thought to how consumers of electricity would be affected.
What about the spirit of the market? The electricity wholesale market exists in New Zealand to get power to New Zealand households in the most efficient and cost effective way possible. It's supposed to send signals to generators about when it's economic to build new generation plants. It's supposed to encourage competition between many retailers so Kiwis can be assured they're getting the cheapest possible prices.
'A chilling threat to consumers'
But competition is what Genesis seems hell bent on driving out of the Auckland retail market. As a result of Big Saturday, Mighty River Power has to pay Genesis $25 million, Meridian $12 million, my company Powershop has to cough up $1.7 million.
Genesis shrugged off the morality of their actions in a statement on Wednesday that reads like a chilling threat to consumers:
"No residential retail customer was exposed to the high prices in the spot market and customers are at liberty to choose their electricity provider in what is a highly competitive market."
A statement with not a whiff of remorse that gives no confidence about the future of fair priced electricity to power our homes. Any more Big Saturdays and we'll be out of business. And we won't be the only ones; Pulse Energy, another small player in the market, has made similar comments in the media this week. 
The new Electricity Authority must act now to restore confidence in the market – talk about being dropped in the deep end. Meanwhile, I'm off to join the queue for Lotto.
* Ari Sargent is the CEO of Powershop.
Genesis has rejected criticism of its actions. See more here in Gareth Vaughan's March 30 article.
See Gareth Vaughan's original article on Meridian and Mighty River Power protesting at the price spike.
See more here from Gareth Vaughan on how ASB and various telcos have warned about the effects on their profits.