Wednesday's Top 10 with NZ Mint: How peak oil is really kicking in now; Perigo vs Brash; Canadian house prices seen falling 90%; US$1.2 trln of useless stuff; Dilbert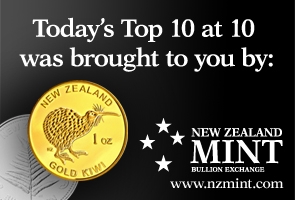 Here's my Top 10 links from around the Internet at 10am in association with NZ Mint.
I'll pop the extras into the comment stream. See all previous Top 10s here.
I welcome your additions in the comments below or via email to bernard.hickey@interest.co.nz.
I will not welcome any mention of this wedding thing in Britain. Interest.co.nz is officially a wedding-free zone this week.
1. The problem with Saudi Arabia - One of the reasons I'm firmly in the peak oil camp is I just don't believe the Saudi Arabian's oft-repeated claim they can increase production to match growing demand with growing supply.
Stuart Staniford at Early Warning picks up on four signs that Saudi Arabia is having real problems making up for the 1 million barrels lost in Libya.
I for one reckon we'll be looking at US$300/bbl oil some time in the next five years.
I'm getting used to being a cyclist.
HT Powerdownkiwi and a bunch of others on yesterday's Debt thread.
All of this evidence points in the direction of Saudi Arabia being unable to raise production much if at all in the near term.  Given a global economic recovery, rapidly growing demand in China and other developing nations, and little hope of a quick resolution in Libya, that raises the odds of a major oil shock a lot.  

Some of us have been warning for several years that as soon as the global economy recovered sufficiently, there would be another oil shock.  I started wondering as long ago as December of last year, whether 2011 could be the year?
Even the head of the Internationa Energy Agency reckons the age of cheap energy is over.
2. Not very elastic - As an economics student I loved learning all about elasticity and how reactive demand or supply was to price. This piece from Early Warning about the IMF's latest forecasts for the elasticity of oil demand when prices increase is a great read. I need to get out more...
The conclusion is that GDP growth requires oil production growth or inflation. Guess what we've got now?
 I've tended to be an inelasticity hawk, but these numbers are really eye-popping.  -0.007 for emerging market oil price inelasticity!   That implies a 10% increase in oil prices produces a negligible 0.07% decrease in consumption.  

That's the short term number, but even the 20 year horizon is only -0.035.  Meanwhile, short term global income elasticity is 2/3.  So that 4% economic growth requires  2 1/3% annual increases in oil production to keep prices stable.
3. The Americans are worried - This video is one of many doing the rounds in the viral landscape in America, which shows how concerned Americans are about their growing debt.
4. Perigo vs(?) Don Brash - Here's Lindsay Perigo on Stratos (via Youtube) interviewing Don Brash. The interview starts around the 4 minute 30 second mark.
Brash points out John Key has wasted two crises -- the Global Financial Crisis and the Christchurch earthquake.
He attacks subsidised doctors visits for everyone.
Brash talks about the new party he is thinking of setting up around the 19 minute mark.
5. Canadian house prices to fall 90% - Here's Max Keiser and Nicole Foss talking about the Canadian housing market.
Foss sees an eventual 90% slump in prices. An entertaining watch.
6. Here's more from Foss in which she predicts deflation:
7. The bitter truth about Sugar - This is a bit off the beaten track, but it's a fascinating watch on how increasing use of fructose in America's food supply is poisoning the population.
It's long but worth the watch.
America is eating and spending and borrowing and fighting itself to death.
And the irony is the big agricultural companies that produce all the high fructose corn syryp killing Americans are subsidised by the US government...
8. Oh boy. It's started - The Telegraph in Australia reports property prices in Sydney's Eastern suburbs fell 15% in the last nine months. HT Hugh.
SYDNEY'S great property divide is being turned on its head, with the wealthy Eastern Suburbs suffering a shock 15 per cent slump in property prices, while values in the city's west continue to soar.

Property monitors and analysts are stunned by the sharp reversal in fortunes in traditional real estate hot spots, claiming the nine-month plunge has wiped billions from the collective wealth of the city's richest homeowners. And it could be just the start.

Property analyst Jason Anderson, of MacroPlan Australia, believes the Eastern Suburbs could face a further 5 per cent decline in values in the next quarter alone if sentiment failed to turn around and first-home buyers continue to sit on the sidelines.

Such an additional fall would take the market correction to beyond 20 per cent from the inflated peaks reached last year, erasing the majority of gains the Eastern Suburbs recorded in the mini property boom post the Global Financial Crisis.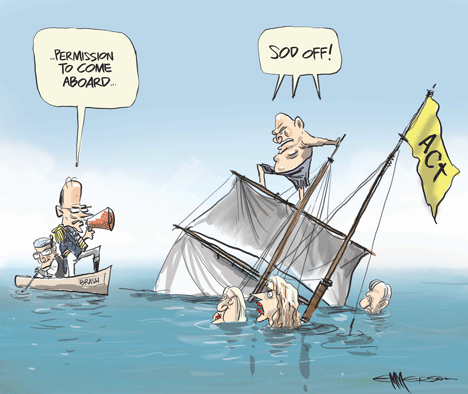 9. So much useless stuff - The WSJ reports Americans now spend US$1.2 trillion a month on stuff they don't need, or 11.2% of total consumer spending, up from 5.4% in 1954. Is this the problem?
How much junk do we buy?
The sheer volume of non-essential spending offers fodder for various conclusions. For one, it could be seen as evidence of the triumph of modern capitalism in raising living standards. We enjoy so much leisure and consume so much extra stuff that even a deep depression wouldn't – in aggregate — cut into the basics.

Alternately, it could be read as a sign that U.S. economic growth relies too heavily on stimulating demand for stuff people don't really need, to the detriment of public goods such as health and education. By that logic, a consumption tax—like the value-added taxes common throughout Europe—could go a long way toward restoring balance.
10. Totally Jon Stewart video on this Donald Trump for President madness.