Bernard Hickey talks with Marcus Lush on Radio Live at 6.50 am about European financial turmoil; Key's insurance conundrum; A Buffett tax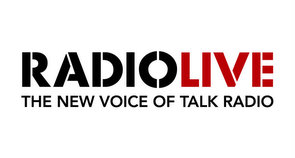 Every weekday morning just after 6.50 am I talk with Marcus Lush on Radio Live about the latest news in business, markets, economics and personal finance.
I usually send through suggestions the night before or earlier in the morning.
Sometimes we veer off into other areas or pick up on things that happen overnight.
But here's my suggestions as of 9 pm this evening. I'll update later with a link to the audio.
Marcus,
1. European stock markets are slumping tonight and US stocks are expected to fall sharply too. Over the weekend Europe demonstrated again it has no idea how to fix its sovereign debt crisis. A decision on a fresh bailout payment to Greek was delayed until early October, just days before Greece is expected to default. Greece has to make two bond payments on Tuesday night and Wednesday night. Some are seriously worried it won't be able to make those payments. See more here at The Guardian.
And to make matters worse, UBS says its losses from the Kweku Adoboli rogue trading was bigger than expected at US$2.3 billion.

2. Labour says the government should intervene to provide insurance for Christchurch home owners and businesses who are trying to get on with rebuilding. John Key says this would be like writing a blank cheque and we should just wait for the reinsurers to return. We might have to wait a long, long time. Is he OK with that? Are Cantabrians OK with just leaving it up to the free market? See more here from Alex Tarrant.

3. Barack Obama is about to announce a 'millionaire's tax' or 'Buffett tax'. Billionaire investor Warren Buffett called for such a tax a few weeks ago. It's a good idea we should adopt here. I now think last year's tax cuts for the wealthy were a mistake. See more here at The Guardian.

cheers
Bernard
Click here to see all the frequencies for Radio Live in your area.
Scroll to the bottom of the page. Auckland is 100.6 FM, Wellington is 98.9 FM and Christchurch is 99.3 FM.