Bernard Hickey talks with Marcus Lush on Radio Live at 6.50 am about the Fed's new Twist strategy; the Christchurch section shortage and the new exodus to Australia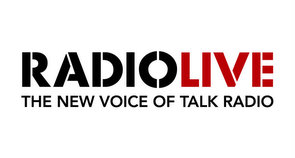 Every weekday morning just after 6.50 am I talk with Marcus Lush on Radio Live about the latest news in business, markets, economics and personal finance.
I usually send through suggestions the night before or earlier in the morning.
Sometimes we veer off into other areas or pick up on things that happen overnight.
But here's my suggestions as of 7 pm this evening. I'll update later with a link to the audio.
Marcus,

1. Tomorrow morning around 6.15 am the US Federal Reserve is expected to announce some type of new stimulus for the world's largest economy to try to stop it sinking back into recession. It could unveil a 'Twist' to drive down long term interest rates without printing money, or a full third round of money printing to buy US Treasury bonds and drive down long term interest rates. So far none of these strategies have worked in the last three years.

2. New Zealand's current account deficit was much worse than expected in the June quarter because profits for foreign owned companies are rising again and many New Zealanders went overseas to spend their strong New Zealand dollars on holidays. See more here in Alex Tarrant's article.

3. The government has given the green light for the receivers for South Canterbury Finance to sell 64 hectares of land at Belfast Park on the fringes of Christchurch to developers. The danger here is that developers will drip feed the sections out to maximise the prices and make the largest possible profit, further penalising red zone refugees who are having to pay massive amounts for sections. See more here from Gareth Vaughan.

4. John Key has gone quiet on this one. About 115 New Zealand citizens left each day in August to live in Australia. Net migration in the year to August was the worst 12 month outflow since March 2009 just after the last exodus that John Key was so worried about. This is a silent revolt. It's how the young protest in New Zealand. They buy a one way ticket to Australia and then they stay there. Let's call it the Quade Cooper effect. See more here from Alex Tarrant.

cheers

Bernard
Click here to see all the frequencies for Radio Live in your area.
Scroll to the bottom of the page. Auckland is 100.6 FM, Wellington is 98.9 FM and Christchurch is 99.3 FM.