Alex's politico-economic blogroll: Why Cunliffe won't be the next Finance Minister (and Brash will); Nolan rips Greens' jobs policy to shreds, and what others think; NZ economically free; Cartoons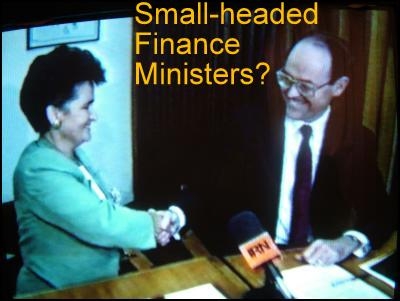 Here's my blogroll for the week. Have a good weekend all. Bit of reaction to the Greens' economic policy released earlier in the week. 
1. Why Labour's David Cunliffe will not replace Bill English as Finance Minister - his cranial diameter is average, whereas every NZ Finance Minister since 1975 has been in the top or bottom 1% of head size. Public Address' David Haywood gave this hilarious presentation in August after 'researching' cranial diameters, building on prior research done by Shane Jones and Owen McShane.
The measurements are fictitious of course, but it's very funny.
From the research he discovers Don Brash will be New Zealand's next Finance Minister, due to his very small cranial diameter. That's because no one currently in Parliament fits the requirement of being in the top or bottom percentiles of head size, so it must be Brash, who will be brought in on John Banks' coat tails as the ACT Party leader.
English apparently has a very big cranial diameter of 49cm, although it is shrinking, meaning he will be rolled after the election, Haywood finds.
Rob Muldoon (28 cm), Roger Douglas (26 cm), David Caygill (26 cm) and, it seems from the presentation, Michael Cullen, also had large craniums. Ruth Richardson (11cm) and Bill Birch (11.09 cm), who hired Don Brash as Reserve Bank Governor, had very small head sizes.
Cunliffe's cranial diameter is only 18cm, which is average and therefore won't allow him to be Finance Minister, Haywood finds.
The first half of the it is Haywood having a go at Katherine Ryan, with the head size research coming in after that. Good fun.
OGB 2011 - David Haywood from Public Address on Vimeo.
2. The Greens surge. The latest Roy Morgan poll had them dropping off a bit, but the Green Party has certainly been trending up in the polls lately. Whether that's because Labour's hopeless and its voters are turning Green (pun intended), or whether voters are starting to like the more 'sensible' image the Greens are putting forward, we don't know yet (it's probably a combination).
The Greens, led by Opposition finance spokesman Russel Norman, put out their economic policy this week, and found acclaim from a number of political columnists.
Anthony Robbins at the Standard has mixed feeling about the Greens' rise, not due to them stealing votes off Labour it seems, but because they're moving away from where they (properly) started under Rod Donald and Jeanette Fitzsimons.
I was a big fan of the party of Rod Donald and Jeanette Fitzsimons, and I'd hate to see the Greens lose their political soul.  On the other hand I support any party of the left, and I'm happy so see one doing well (yes even at Labour's expense, I'd be happy see Labour dragged to the Green / Left a bit!).

I'd be particularly interested to hear what Green supporters think of the party's "new direction".  The proof of the pudding is coming up in November of course.  The Greens always seem to poll better than they perform in the election.  Will they break the mould this time?
3. And here's the latest Roy Morgan poll, conducted between August 29 and September 11. Labour has tanked since July, while National spiked up. The Greens fell a bit in the latest poll, and are sitting below that 10% mark they'd love to get over in the November 26 election.
4. '100,000 jobs' claim deceitful marketing from the Greens, who actually have some good policies, but feel they need to market their package on short-term stuff. Idiot Savant at No Right Turn has this to say about the Greens' economic policy:
I've spent the morning reading through the Greens' "Green jobs initiative" [PDF]. The short version is that the Greens are promising to "create 100,000 new green jobs through business incentives and government leadership", specifically through increased investment, building a clean energy sector, and increased support for a green economy. But when you look at it, its not really about jobs at all; rather its about greening our economy, with jobs as a byproduct. Political marketing means that that byproduct is being highlighted, in a way which is at times outright deceitful.

The bulk of the policy is about "big picture" economic issues. Ending ETS subsidies. Water pricing. A capital gains tax. Increased R&D funding. These things don't directly create jobs in the short-term. But they move our economy onto a more sustainable basis, and force innovation on the sclerotic private sector, making us more secure in the long-term. Sadly, such long-term thinking is difficult to sell, and doesn't have an easy marketing tagline, so these policies aren't highlighted. Instead, the focus is on immediate, short-term stuff. But even then, jobs are really a byproduct.
5. Unsurprisingly David Farrar at Kiwiblog isn't impressed by the Greens policy:
I've noticed that this election that the Greens have billboards and slogans along the lines of "Vote Green to grow the economy". This is radically different slogan from their rhetoric of a few years ago when the Greens would denounce economic growth as evil and actually argue against growing the economy.

I'm not convinced that their policies have changed, just that they have a better advertising agency. The so called policy to create 100,000 jobs  in fact has less substance than an anorexic Leptotyphlops carlae. Take their claim of 47,000 to 65,000 new jobs from renewable energy. They said:

The global market for renewable energy technology is forecast to reach an annual value of $590–$800 billion by 2015.6 If we can secure just 1% of this market, we can build a new $6–8 billion export industry here at home, creating 47,000–65,000 new cleantech, high-value jobs

Translation provided by a financial analyst:

So if the global market for green tech gets to an incredibly high number and if we could secure 1% of this incredibly high number and if those were highly-paid jobs and if they didn't replace any other jobs in the economy then hurrah – we would have 65,000 jobs!
6. Why wouldn't they be leaving? Peter Cresswell at Not PC isn't surprised by stories of Christchurch property developers leaving the city once they've got their insurance payouts.
And why wouldn't they? For one year they've been kept from their buildings and treated like mushrooms—allowed to visit to extract the important tools of their business only for ten minutes at a time, and only after loud and repeated protests; not even given the courtesy of consultation about the demolition of their own bloody buildings; and then told by the ruling junta what grand plan they intend to impose on property-owners' property, with or without their consent.

So why would property-owners stay and re-invest there, now that they're newly liquid?
7. What world are the Greens living in? Economist Matt Nolan rips the Greens' plan apart with this fantastic little rant. He had been considering voting for them, but...
FFS, just when it sounded like the Greens were going to come up with sensible policy prescriptions we get this absolute piece of rubbish.

If this is how we base policy why don't people just make plans as follows:

1. I will talk with people in important tones during very serious meetings,

2. I will offer to give them money arbitrarily

3. …

4. Therefore:  I will create jobs, income, sustainability, and cute kittens.

Seriously, in what world does a massive building initiative make sense when we are going to be struggling to rebuild Christchurch during the next decade given capacity.

In what world does giving money to green entrepreneurs (I would call many of these people marketers) provide "65,000 additional jobs". [Pro-tip:  1% of the global market is HUGE - remember that we are less than 0.1% of the global population - so saying "just", especially given foreign subsidies and scale, is ridiculous].

In what world do these policies not crowd out other industries – guess what, skilled workers are already in work, you will be just driving up their wages with your arbitrary industrial policy.

Tbh, this rings of policy made by people who just want to win an election, and have very serious meetings with policy analysts and people who make glossy leaflets.  It shows no reality, and no willingness to think about trade-offs.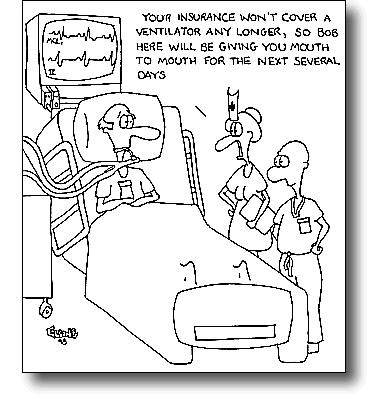 8. Why aren't they writing out new insurance cover? Economist Eric Crampton at Offsetting Behaviour has some questions for those not writing new policies:
I remain a bit perplexed about why people can't get new policies. You can't insure against a certain risk, but if the risk of another February hitting Christchurch is around 5%, you'd think reinsurers would be happy enough to issue cover at a fairly high premium. Some potential explanations:

Reinsurers fear being saddled with the costs of prior quakes in any new event if a full assessment of a property's prior damage hasn't been completed

But then, why is there difficulty in getting coverage for new builds?

Uncertainty over what portion of future claims will be covered by EQC if the EQC fund is exhausted,

But then, wouldn't we expect solution through better insurance contracts? 

Reputational costs of actuarially fair pricing would swamp potential returns

But reputation accrues mostly to the local agent, not the big reinsurer; for those, reputation is determined, I would have thought, by track record in paying out.

I think we need a fair bit better understanding of what's going on before we start nationalizing insurance companies
9. NZ high up in terms of economic freedoms. Paul Walker at Anti-dismal picked this latest study up. We're third in terms of all that free-market stuff....
The index published in Economic Freedom of the World measures the degree to which the policies and institutions of countries are supportive of economic freedom. The cornerstones of economic freedom are personal choice, voluntary exchange, freedom to compete, and security of privately owned property. Forty-two data points are used to construct a summary index and to measure the degree of economic freedom in five broad areas:

Size of Government: Expenditures, Taxes, and Enterprises;
Legal Structure and Security of Property Rights;
Access to Sound Money;
Freedom to Trade Internationally;
Regulation of Credit, Labour, and Business.

The top ten countries in this year's index are

Hong Kong 9.01 out of 10;
Singapore (8.68);
New Zealand (8.20);
Switzerland (8.03);
Australia (7.98);
Canada (7.81);
Chile (7.77);
United Kingdom (7.71);
Mauritius (7.67);
and the United States (7.60).
10. Worst misses ever. Had some news bloopers last week, so here's some football bloopers this week. 10 worst misses ever. Painful. Have a good weekend all