Bernard Hickey talks with Marcus Lush on Radio Live at 6.50 am about soft compulsion for KiwiSaver; Tony Molloy's finance industry blast and forecasts for a quiet Christmas for retailers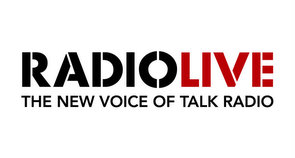 Every weekday morning just after 6.50 am I talk with Marcus Lush on Radio Live about the latest news in business, markets, economics and personal finance.
I usually send through suggestions the night before or earlier in the morning.
Sometimes we veer off into other areas or pick up on things that happen overnight.
But here's my suggestions as of 6.30 pm this evening. I'll update later with a link to the audio.
Marcus,

1. The government is planning to offer 'soft compulsion' for KiwiSaver from 2014/15 if it's in surplus then. This means everyone will be auto-enrolled and they have the choice of opting out after that. Currently you only get auto-enrolled when you change jobs or join the workforce.
This is a good idea, but should be done sooner. And the government should be moving to surplus sooner. See more here in our article.

2. QC Tony Molloy has slammed the predatory culture of New Zealand's finance community in the way it allowed Mums and Dads to be fleeced in finance companies.
In a report to Parliament's Commerce Select Commitee he slammed everyone from trustees, regulators, auditors, lawyers, executives and the IRD for the way it allowed the development of finance companies. See the full article here.

3. Thank goodness May Wang and Natural Dairy didn't get their hands on Crafar Farms.
Hong Kong's anti-corruption police have filed charges alleging May Wang and Jack Chen with bribery and money laundering. See more here in our article.

4. It's good to see consumers being reluctant to use their credit cards this Christmas, according to figures from Dun and Bradstreet. See our article here.

cheers
Bernard
Click here to see all the frequencies for Radio Live in your area.
Scroll to the bottom of the page. Auckland is 100.6 FM, Wellington is 98.9 FM and Christchurch is 99.3 FM.