Bernard Hickey talks with Marcus Lush on Radio Live at 6.50 am about Treasury's worse case scenario; Interest rates lower for even longer; Fonterra payout forecast cut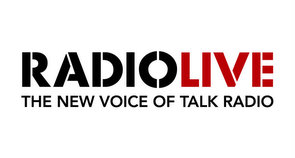 Every weekday morning just after 6.50 am I talk with Marcus Lush on Radio Live about the latest news in business, markets, economics and personal finance.
I usually send through suggestions the night before or earlier in the morning.
Sometimes we veer off into other areas or pick up on things that happen overnight.
But here's my suggestions as of 10 pm this evening. I'll update later with a link to the audio.
Marcus,

1. Treasury has forecast the government will still hit surplus by 2014/15, but the path there is different and now there's a 1 in 5 chance of a big global recession that would blow a NZ$35 bln hole in the economy. The government and Labour need to say what they would do if it happens. See more here.

2. Inflation was much weaker than expected in the September quarter and now economists expect the Reserve Bank to leave interest rates on hold until the middle of next year. See more here

3. Fonterra has cut its payout forecast to around NZ$6.60 from NZ$7.05/kg because of a 15% fall in milk powder prices and the continued strength of the NZ dollar. That's a reduction of revenue into the NZ economy of about NZ$500 million. This is another headwind for the New Zealand economy, although it may well be partly offset by record production. See more here.

cheers
Bernard
Click here to see all the frequencies for Radio Live in your area.
Scroll to the bottom of the page. Auckland is 100.6 FM, Wellington is 98.9 FM and Christchurch is 99.3 FM.