Monday's Top 10 with NZ Mint: Kim Dotcom does Monaco; Global deleveraging had yet to really start; Dickens revisited at Foxconn; Europe beggars its neighbours (and us); Dilbert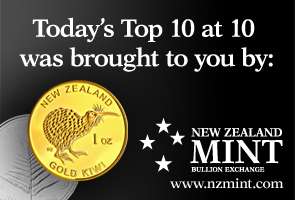 Here's my Top 10 links from around the Internet at 11.30 am in association with NZ Mint.
I welcome your additions in the comments below or via email tobernard.hickey@interest.co.nz.
I'll pop the extras into the comment stream. See all previous Top 10s here.
Watch the link to the video at #8 to find out everything you need to know about Kim Dotcom and his merry band of down/uploaders. It's in German, but the pictures (of scantily clad women, fast cars and opulent yachts) tell the story.
1. 'Approaching the Abyss'- John Mauldin writes long and well here at The Big Picture about the real problems inside Europe and why private creditors are so nervous.
The Greek deal looks set to crystallise the idea that public creditors (ie central banks) are allowed to get off without a haircut on their Greek debt while private creditors will have to take a 70% haircut.
This means creditors who thought they were senior bond holders have effectively been retrospectively relegated to second tier status everywhere else in Europe. They have effectively become second mortgagees on an asset that has been devalued.
It means they are likely to be super cautious with other struggling Southern European sovereign debt.
Portugal seems to be the next in line.
Here's Mauldin:
The market is not acting as if it expects things to go well. Yields on Portugal's 10-year bonds climbed to 14.39% on Thursday. Credit default swaps measuring bond risk have reached 1270 points, pricing a two-thirds chance of default over the next five years.

While Portugal's public debt of 113pc of GDP is lower than Greece's, the private sector has much larger debts and the country's total debt load is higher, at 360pc of GDP – much of it external debt. Jürgen Michels, Europe economist at Citigroup, says, "Without a sizeable haircut to its debt stock, Portugal will not be able to move into a viable fiscal path. We expect a haircut of 35pc at the end of 2012 or in 2013."
2. The power of deleveraging - The Economist points to an excellent McKinsey paper on deleveraging which says we all have a mighty long way to go.
Here's the Economist:
ALMOST half a decade after the onset of the rich world's credit bust, depressing evidence of its after-effects is visible in everything from feeble output figures to swollen jobless rolls. But for a truly grim picture, read a new report on deleveraging by the McKinsey Global Institute.

It points out that in many rich countries the process of debt reduction hasn't even started. America has begun to pare its debt burden, although the drop is small compared with the build-up in 2000-08 (see chart).
3. Where America's middle class went - Charles Duhigga and Keith Bradsher from the New York Times have done an awful lot of digging around to find out what really happened at Apple as it outsourced production of its iPhones and iPads to China.
The depth of the reporting is excellent and shows the shift was not mostly about saving money. It was about building scale and flexibility.
The detail about the Foxconn factories seems amazing and frankly quite scary in a Dickensian sense. It's long and well worth a read.
Here's a sample on that:
Apple executives say that going overseas, at this point, is their only option. One former executive described how the company relied upon a Chinese factory to revamp iPhone manufacturing just weeks before the device was due on shelves. Apple had redesigned the iPhone's screen at the last minute, forcing an assembly line overhaul. New screens began arriving at the plant near midnight.

A foreman immediately roused 8,000 workers inside the company's dormitories, according to the executive. Each employee was given a biscuit and a cup of tea, guided to a workstation and within half an hour started a 12-hour shift fitting glass screens into beveled frames. Within 96 hours, the plant was producing over 10,000 iPhones a day.

"The speed and flexibility is breathtaking," the executive said. "There's no American plant that can match that."
4. Sarkozy capitulates - Mish points to a German newspaper report that French President Nicholas Sarkozy has capitulated to bank lobbyist opponents to the Tobin Tax he has been pushing.
All depressingly familiar. The banks are in control in Europe.
Here's more detail:
The French government had abandoned its demand to impose a tax on financial transactions, also called Tobin Tax, after pressure from the country's largest banks, which have threatened to relocate their businesses in other territories, as confirmed by sources in the banking sector Germany's Handelsblatt.

According to newspaper reports, Paris would replace the tax on financial transactions by a "tax on stock negotiations", similar to that established in the UK, after having held talks with French banks.
5. Beggar thy neighbours - One of the spinoffs from the ECB's money printing exercise just before Christmas is that banks in Europe can borrow from the ECB at 1% and then invest in higher yielding bonds in currencies such as the New Zealand and Australian dollars.
That obviously pushes down the Euro and pushes up the New Zealand and Australian dollars. It's classic beggar-thy-neighbour tactics from the arch mercantilists. The mercantilists won. Eg China.
When is New Zealand going to realise it's not a fair world and we have to beggar-thy-neighbours too, before they beggar us.
Here's Bloomberg on the carry trade:
Borrowing in euros and investing in the currencies of Australia, Brazil, Mexico, South Africa and South Korea has returned 7.7 percent since the European Central Bank cut its benchmark interest rate on Nov. 3 for the first time in more than two years, according to data compiled by Bloomberg. So- called carry trades funded with yen have lost 0.3 percent and gained 0.9 percent when financed with dollars.

While a debt crisis entering its third year has driven the region's shares to the cheapest levels since 2004 and the sovereign bond market posted its biggest rally on record last month, euro bears say the currency won't rebound anytime soon to wreck carry-trade profits. With government austerity measures threatening growth, ECB President Mario Draghi may have to cut rates to prop up an economy the World Bank expects to contract.

"We're seeing a very clear breakdown in the correlation between the euro and risky assets," said Ian Stannard, head of European currency strategy at Morgan Stanley in London. "That highlights the fact that the euro is increasingly becoming a funding currency."
6. OMG - Anna Leask at NZ Herald has the story on how Kim Dotcom built a heated lap pool at Dotcom mansion at Coatesville that he filled with imported springwater and underwater speakers.
The barest shred of sympathy I had left for the guy just evaporated.
A source told the Herald Dotcom ordered about $4 million of renovations at the mansion after moving in. "I know the whole place quite well, I did quite a bit of work on the renovations," said the source, who spoke on the condition of anonymity. "It's insane, and it gets more insane inside. When we were there we called it 'extreme home makeover, millionaire edition'."
He said Dotcom's master suite had a television at the foot of the bed believed to be the biggest in New Zealand. Off that room was an ensuite and a dressing room. A heated lap pool is just off the master ensuite, boasting underwater speakers, imported spring water and a custom ladder worth around $15,000.
7. Are we this desperate? - New Zealand encouraged Kim Dotcom to migrate to New Zealand and invest (launder) his money in our government bonds.
We were so keen to overlook his German insider trading conviction in our pursuit for foreign funds that we were apparently happy to let him launder his illegally obtained funds through our banks and our own government debt.
A simple google search would have raised enough red flags.
This 2006 video of Kim Dotcom going on a US$10 million weekend bender with his mates (and obligatory ladies sans clothing) in Monaco (via some very fast motorway trips in southern Europe) should have stopped that residency application in its tracks.
Yet it didn't.
Why?
The scantily clad ladies are around the 27 minute mark. Watch the whole thing to get a sense of who this guy is. It's in German but the pictures tell the story. The arrogance and criminality shines through.
8. More QE to come - Bloomberg reports Credit Suisse predicting the US Federal Reserve will print more money later this year.
"We do think the Fed is going to do another round of asset purchases later in the quarter, probably aiming for April," Jersey, director of U.S. rates strategy at Credit Suisse in New York, said today in a radio interview on "Bloomberg Surveillance" with Tom Keene and Ken Prewitt. "We are growing, we just don't feel prosperous. It is a part of the job of the Fed to assure prosperity, one of the ways to do that is to kick- start housing,"

A Bloomberg news survey conducted in November found 16 of the 21 primary dealers of U.S. government securities said Fed Chairman Ben Bernanke and his fellow policy makers would start another purchasing program during the first half of 2012. The dealers' estimated that the Fed may buy about $545 billion in home-loan debt.

"We need to get confidence up, in particular business confidence up," Jersey said. "That would help stimulate jobs, which helps stimulate the residential housing market, and that's what gets you out of the doldrums."
9. Disorderly default more likely - Reuters is reporting the Greek situation could turn very ugly and very soon. Or not.
My bet is the bail out will come regardless.
But here's Reuters.
Private creditors said on Sunday they had come to the limits of what losses they could concede in a Greek debt swap, putting the ball in the court of the EU and the IMF in a tense race against the clock to avoid a messy default.

Athens needs a deal on the plan, meant to cut 100 billion euros (£129.3 billion) from its debt burden of over 350 billion, in coming days to stay afloat when a major debt redemption falls due in March.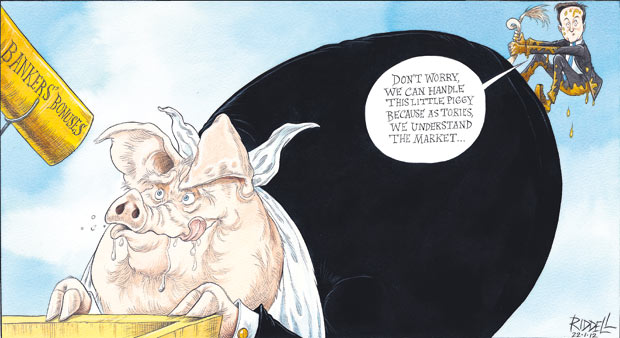 10. Totally Jon Stewart on Newt Gingrich's open marriage.