Thursday's Top 10 with NZ Mint: Explaining Modern Monetary Theory; An Australian Fannie Mae?; Al Jazeera on peak oil; Hugh Hendry on hyper-deflation leading to hyper-inflation; Dilbert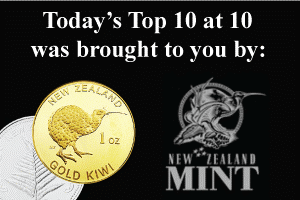 Here's my Top 10 links from around the Internet at 2.30 pm in association with NZ Mint.
I welcome your additions in the comments below or via email to bernard.hickey@interest.co.nz.
I'll pop the extras into the comment stream. See all previous Top 10s here.
#1 is my must read today. I'm curious. Maybe there's a way through the morass. Money printing to build infrastructure directly?
1. Deficit owls - The Washington Post does a nice job here of explaining Modern Monetary Theory (MMT), which says sometimes it makes sense to run big budget deficits to get depressed economies going again and that money printing is unlikely to create inflation as long as economies have spare capacity. 
Here's the thinking.
The MMT train is gathering some momentum.
It essentially says that quantitative easings (QE) where central banks buy bonds from banks doesn't work because money simply gets redeposited in bank accounts rather than spent. This is called the liquidity trap.
MMT says the best thing for any country to do that has its own currency is to print money and have the government spend the money directly on goods and services to get things going again. It sounds a lot like what New Zealand did in 1936 when the Reserve Bank printed money to the Michael Joseph Savage-led Labour government to build state houses.
It's worth a look. Here's the link.
In contrast to "deficit hawks" who want spending cuts and revenue increases now in order to temper the deficit, and "deficit doves" who want to hold off on austerity measures until the economy has recovered, Galbraith is a deficit owl. Owls certainly don't think we need to balance the budget soon. Indeed, they don't concede we need to balance it at all. Owls see government spending that leads to deficits as integral to economic growth, even in good times.

The term isn't Galbraith's. It was coined by Stephanie Kelton, a professor at the University of Missouri at Kansas City, who with Galbraith is part of a small group of economists who have concluded that everyone — members of Congress, think tank denizens, the entire mainstream of the economics profession — has misunderstood how the government interacts with the economy. If their theory — dubbed "Modern Monetary Theory" or MMT — is right, then everything we thought we knew about the budget, taxes and the Federal Reserve is wrong.

"Modern Monetary Theory" was coined by Bill Mitchell, an Australian economist and prominent proponent, but its roots are much older. The term is a reference to John Maynard Keynes, the founder of modern macroeconomics. In "A Treatise on Money," Keynes asserted that "all modern States" have had the ability to decide what is money and what is not for at least 4,000 years.

This claim, that money is a "creature of the state," is central to the theory. In a "fiat money" system like the one in place in the United States, all money is ultimately created by the government, which prints it and puts it into circulation. Consequently, the thinking goes, the government can never run out of money. It can always make more.

This doesn't mean that taxes are unnecessary. Taxes, in fact, are key to making the whole system work. The need to pay taxes compels people to use the currency printed by the government. Taxes are also sometimes necessary to prevent the economy from overheating. If consumer demand outpaces the supply of available goods, prices will jump, resulting in inflation (where prices rise even as buying power falls). In this case, taxes can tamp down spending and keep prices low.

But if the theory is correct, there is no reason the amount of money the government takes in needs to match up with the amount it spends. Indeed, its followers call for massive tax cuts and deficit spending during recessions.
2. 'Cut your risks' - Mohamed el Irian, the CEO of the world's biggest bond fund PIMCO, isn't convinced by the Greek deal in this CNBC article.
"The market is being very rational in saying it's a step but it's not a big enough step yet," El-Erian said of the Greek debt deal announced earlier in the week. "Fundamentally, Greece is going to have to find a way to restore growth and restore competitiveness. If it doesn't do that, private capital isn't going to come in and if private capital doesn't come in you don't get the oxygen that an economy needs."

"So far it's been let's kick the can down the road because nobody wants to make a major decision."

On a global level, El-Erian said the contagion risks from Greek as well as the disruptions to energy supplies from Iran and Syria pose even more economic risk.
3. 'Triggering the swaps' - After the Greek debt haircut announced this week, many are wondering why the Credit Default Swaps (CDS) sold on the Greek bonds are not being triggered, given it appears Greece defaulted.
Many people are worried a triggering of these swaps could unleash some pain in financial markets, given they've been written by all sorts of people off regulated exchanges. There's about US$20 billion worth of Greek CDSes outstanding and net positions of around US$3.2 billion, so it doesn't sound too disastrous. But the problem is the precedent a triggering (or a non-triggering) would set for other CDS markets such as Italy and Spain, where the net positions run into the tens of billions of dollars.
After all, why would anyone buy a CDS when a government can impose a 70% haircut and not trigger the CDS? What's the point of a CDS if it can't protect you from that much value destruction?
Here's Dealbook looking at why they may yet be triggered despite the legal gymnastics of the European negotiators and their banks.
Greece may insert something called a collective action clause into bonds issued under Greek law. If the clause is inserted and then invoked, all bondholders will be forced to take a haircut, making the exchange involuntary. That would set off the default swaps. The official decision on whether a default swap has been activated is made by the International Swaps and Derivatives Association, an industry body.

"I have very little doubt that they will be triggered," said Darrell Duffie, professor of finance at Stanford.

The Greek government said Tuesday that it was sending a bill to Parliament that, if passed, would insert the clause into bonds issued under Greek law, which make up more than 90 percent of the country's bonds. (Other Greek bonds were issued under English law.) Some chance remains, however, that the exchange could be done voluntarily, avoiding a default swap event. That outcome would most likely prompt a torrent of criticism that the swaps did not cover holders against losses, as they were intended to.

"The whole nature of the C.D.S. contract would be called into question," said Richard Portes, professor of economics at the London Business School.
4.Peak oil - This is a useful piece on Al Jazeera of all places about oil reserves in OPEC countries.  HT Andyh in today's 90@9.
Dr Ali Samsam Bahktiari, a former official at the National Iranian Oil Company, said in 2006 - just a year before his death - that all the countries in the Middle East vastly overestimated or overstated their reserves. Complicating matters, demand for oil is forecast to increase dramatically in coming decades.

Dr Fatih Birol, Chief Economist of the International Energy Agency, told The Independent on August 3, 2009:

"Even if demand remained steady, the world would have to find the equivalent of four Saudi Arabias to maintain production, and six Saudi Arabias if it is to keep up with the expected increase in demand between now and 2030. It's a big challenge in terms of the geology, in terms of the investment and in terms of the geopolitics "

Furthermore, Whipple believes OPEC quotas are no longer relevant.

"Everybody just produces as much oil as they can or [that] is prudent to extract without damaging their oil fields," he said. "The Saudi and Iranian fields are getting really old and should start to decline in the next decade. The Saudis just announced that they will not be increasing their capacity, except for natural gas. A lot of people are starting to lump in their natural gas production along with their conventional oil. It is called 'barrels of oil equivalent'. Exxon has been doing this for years, as they pretend their output is increasing."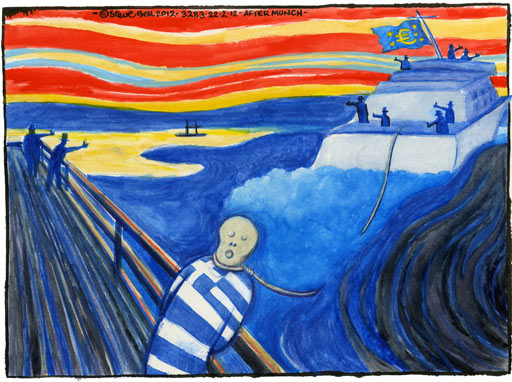 5. 'New lending not profitable' - Leith van Onselen at Macrobusiness has written a useful analysis of Australian bank funding costs to challenge the views of the Societe Generale analyst Christian Carillo, who said the banks are simply bolstering profits by announcing 'out-of-cycle' floating mortgage rate increases.
Leith highlights the difference between new lending (which isn't profitable) and previous lending, which may still be profitable. HT James via email.
When mortgage credit growth was running at an average annual rate of around 15% in the early to mid 2000s, the banks were able to derive strong profits from skinnier margins, purely because the volume of lending was so high. However, with mortgage credit growth now running at only around 5.5% annually, and funding costs remaining elevated, the banks' are finding it increasingly difficult to grow their profits, resulting in the recent drive for cost reductions, including staff cuts.

In my view, the banks were more than justified in their decision to raise mortgage rates independent of the RBA. Without doing so, the banks would have had little economic incentive to continue to write new loans, which could ultimately have led to credit being withheld from prospective borrowers.
6. An Australian Fannie Mae? - The 'out-of-cycle' rate hikes in Australia have got the real estate industrial complex all hot and bothered about the withdrawal of their low interest rate drug. Now it's calling for the Australian government to guarantee securitised mortgage bonds, Fannie Mae style, so new competitors can have a go at the big four  banks.
Down that path a credit bubble walks...
Here's Macrobusiness on the talk in Australia.
In recent weeks the dynamic duo of Mark Bouris and Christopher Joye of Yellow Brick Road have argued hither and thither for a dramatic shift in the rules that govern the Australian financial system. They have recently appeared in the ABC, AFR and The Australian (as well as no doubt being the secret "bankers" referred to yesterday by Robert Gottliebsen at BS) to propose that the Australian Budget should be deployed as a guarantor for pools of mortgages aggregated from all banks and non-bank lenders. They propose this as a solution to the competition woes afflicting the current system, which guarantees individual banks, privileging the large over the small.
7. The prospects for hyper-deflation leading to hyper-inflation - Hugh Hendry from Eclectica is always a good read and this Q&A with him at Barrons is excellent. HT Macrobusiness
Hendry: When you have bubbles and you tighten, bad things happen. China's stock and property markets are weak, a side-effect of quantitative easing. We may now have the pricking of the Chinese bubble. A year or two down the line, it could have enormous repercussions for the global economy.

Q: How does one play it?

Hendry: The world is very fearful of hyperinflation. Pension schemes have a preponderance of real assets, from forestry to gold to TIPS [Treasury inflation-protected securities], because they are very fearful. The road to hyperinflation is via hyperdeflation. That is why it's proving so difficult for hedge funds to make money. How does the rational mind that anticipates hyperinflation own 10-year government Treasuries yielding less than 2%? It can't. That's why people are struggling.

To lay the seeds of hyperinflation, you need really, really bad things to happen. I thought the U.S. housing market having a massive crash would be hyperdeflationary. But then my Chinese friends pumped $1 trillion of credit into their $5 trillion economy, and created a global recovery, which has just come to an end. I'm speculating that hyperdeflation happens before hyperinflation.

I'm speculating that hyperdeflation happens before hyperinflation. What's the worst that could happen? But the sum of all my fears would be China having a real hard landing of minus 5% or minus 10% GDP growth. If we had that—and Europe—the Fed would be printing $20 trillion, and I would have gold at $5,000. You can have a modest amount of gold, but you can't have all your assets in real assets, in case we get that hyperdeflation event.
8. More problems in new house building - NZ Herald reports Kitchen House has been put into receivership. There had been troubles for a while. Another reason to Google a company's name before buying from it. A bunch of kitchen buyers are now unsecured creditors.
9. 'Huge implementation risks' - WSJ reports The IMF says there are big risks before the Greek deal is done.
10. Totally made me laugh - Not the BBC's 9 O'clock News. An awful lot of editing has been done...