Here's my Top 10 links from around the Internet at 1 pm in association with NZ Mint.
I welcome your additions in the comments below or via email tobernard.hickey@interest.co.nz.
I'll pop the extras into the comment stream. See all previous Top 10s here.
Amanda's must read today is #9.
1. A growing anger - The founder of the FT Magazine, John Lloyd, writes with great fluency on Reuters about 'The rich vs the seething masses'.
He rightly points to ever growing piles of hoarded wealth sitting in the accounts of the 0.1% while the vast majority of the middle and lower income swathes in the developed world scramble to deal with falling real incomes, gutted pensions and a globalised workforce.
The amazing growth of products and services for the uber rich simply rubs this in the faces of the masses.
How might this all end?
When it happened in the latter parts of the 1800s and early 1900s it ended with revolutions etc. Maybe not this time.
Here's Lloyd:
Flaying the rich in one form or another is becoming a habit everywhere where freedom reigns in the world and even — more carefully and more dangerously — where it doesn't, as in Russia and China, where the very rich often have the backing of the state, or sometimes, are the state. It's happening because the financial crash is making many people poorer, and most people poorer relative to the rich, who still contrive to get richer and richer.

The stagnation in middle- and working-class incomes in many parts of the Western world is often turning into real decreases in spending power. Insofar as that goes on — and a fragile improvement in Europe and North America may take hold, and once again raise all boats, or it may not — then privileges, treats and shows of wealth become more and more galling, even to moderates not previously given to envy or militancy.
2. Here comes China's devaluation - Mike Dolan, who I used to work with at Reuters, has written a nice piece about a turning point in the currency wars.
China may be about to fight back on behalf of the developing country currencies with its own devaluation.
That doesn't help New Zealand or Australia, of course, who refuse to devalue their currencies in any race to the bottom.
It's Japan's success this year in finally weakening its supercharged yen, by fresh rounds of money-printing from its central bank, which may prove pivotal by disturbing the delicate balance in Asia.

Some economists warn the yen's more than 10 percent retreat since January is already forcing China's hand on its own controversial policy of yuan capping in a way that could cause consternation in Washington in an election year.

Far from seeing a sharply rising yuan emerge from China's policy of greater exchange rate flexibility - core U.S. and multilateral demands - the yuan has actually weakened this year as China's economy and inflation rates slow, its trade account worsens and fears of a "hard landing" there persist.

Even though the tightly-controlled yuan has gained more than 10 percent against world currencies over the past five years, it's one of the few major emerging market currencies to remain lower against the U.S. dollar so far in 2012.
3. We should join this one instead - BBC reports Japan, China and Korea are eding towards their own Free Trade deal. New Zealand should try to piggyback the Trans Pacific Partnership onto this one, and not with the United States.
Many Asian nations have been trying to improve ties as growth has slowed in markets such as the US and Europe. Japan's Ministry of Economy, Trade and Industry said the three countries agreed to the terms of the investment pact at a meeting in Beijing earlier this week.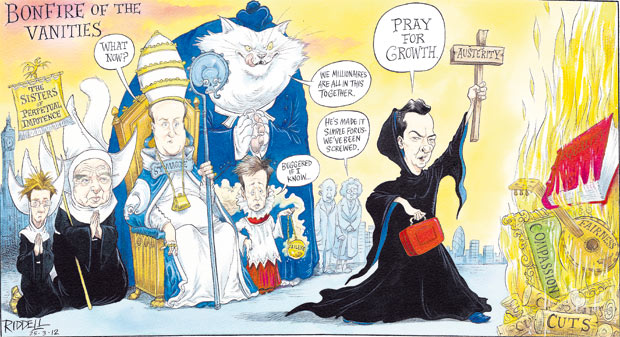 4. Sarkozy a typical Frenchman - The Economist reports on a growing mood of protectionism within France and an EU proposal to block procurement by governments from outside Europe.
KiwiRail's purchase of Chinese-made trains would not have happened under this regime, if it was in place here.
"FREE trade, yes. Disloyal competition, no. Europe that opens all its public-procurement markets when others do not open them at all—it's no." Thus Nicolas Sarkozy, the French president, in a markedly protectionist campaign speech earlier this month. Less than a fortnight later, the European Commission has snapped its heels. It has issued a proposal to let the EU close its public-procurement markets to firms from countries that exclude European competitors from their public contracts.

Like Mr Sarkozy, Eurocrats insist that this is not protectionism. It is, rather, creating a lever to prise open closed markets. The proposal has been a long time coming; if the commission had to postpone every initiative because of an election, it could never do anything. Yet many still see this as a campaign gift to Mr Sarkozy.
5. Ravaged by a strong A$ - Shock. Horror. The Australians are finally working out their high currency is hurting many, many people.
Here's Tim Colebatch at The Age on a KPMG report:
THE high dollar is ravaging the competitiveness of Australian business. Global consulting firm KPMG reports that Australia has become the second most expensive place to do business among the major economies, behind Japan.

In its survey of global business costs, Competitive Alternatives, KPMG finds that since 2010, costs have risen more in Australia than in any other country. Most of that is due to the sharp rise of the currency against the US dollar, which has pushed up costs in every area.

Of the 113 cities surveyed, Sydney is the fifth most expensive place to do business, making it more expensive than New York. Among the 54 big cities in the survey, only Tokyo and Osaka put more strain on corporate profitability.
6. Watch out for Spain - The drums are beating over Spain's budget deficit blowout and high debts.
Here's Mario Monti warning about Spain via Bloomberg.
"It doesn't take much to recreate risks of contagion," Monti said yesterday at a conference in Cernobbio, Italy. Days after his Cabinet approved a bill to overhaul Italy's labor laws, Monti praised Spain's efforts to loosen work regulations while advising it to focus on cutting the national budget.

The euro crisis has eased after the European Central Bank last month boosted liquidity through three-year loans to banks, while European Union leaders this month sealed a second Greek bailout package. Still, signs of a deepening economic recession in the region and struggles to meet austerity goals have kept decision makers on alert, underscored by rising Spanish and Italian yields.

Spain's 10-year yields climbed for a third week last week after Willem Buiter, Citigroup Inc. chief economist, said the nation faced an increasing risk of debt restructuring. Yields on the security climbed by 19 basis points last week to 5.39 percent, while similar-maturity Italian debt rose 20 basis points to 5.06 percent.
7. It's starting - NBR reports of two early 1900s style commercial buildings in central Auckland that failed to sell on Friday, potentially because of earthquake concerns.
Two well-tenanted character office buildings in Auckland's cbd passed in at a Colliers auction on Friday. Auctioneer John Bowring started both properties at $3.5 million before passing them in.

Billy Boyd, a former owner of the buildings, says letters being sent out by the Auckland Council identifying earthquake-prone buildings are spooking investors.
8. Now there's a thought - The AFR reports Australia has blocked China's Huawei from bidding for its national broadband rollout over concerns about cyber-hacking.
Now that's a country acting in its own national interest.
The federal government has banned Chinese technology giant Huawei from participating in multibillion- dollar tenders to supply equipment to the national broadband network because of concerns over cyber attacks originating in China.

But Huawei is fighting the ban vigorously in public and by using diplomatic channels. It plans to announce its sponsorship of the Canberra Raiders rugby league football team in a bid to lift its profile in the national capital. Huawei sources have also hinted that the Chinese government will retaliate strongly against Australia if the ban on the company's tenders is not lifted.
9. Cracking down in Canada - Hey Amanda. Check this out. Leith van Onselen at Macrobusiness points to measures the Canadian government is belatedly taking to try to take some of the air out of its housing bubble.
It appears that the Canadian authorities have finally caught-on to the huge risks facing Canadian taxpayers, with the CMHC agreeing to slow the growth of insurance-in-force (currently valued at around $540 billion CAD) and the Canadian Government signalling that it would not increase the $600 billion CAD cap on total outstanding CMHC insurance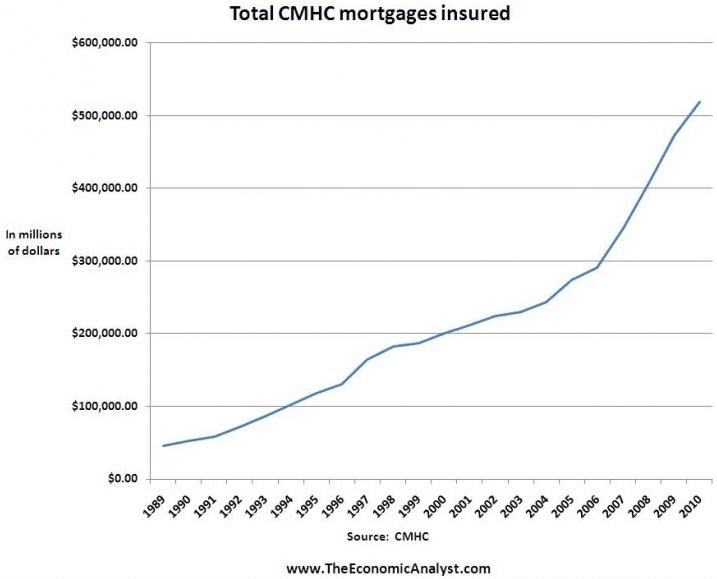 10. Totally two big waves hitting Telefonica.