The shareholder value myth - Why Fonterra and the floated SOEs should be wary of shareholders' lust for short term gains and cash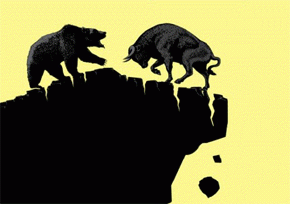 By Bernard Hickey
This week I watched two great debates that were essentially about what type of company structure is the best in the long run for local people.

The first one was over New Zealand's biggest and most influential company.
It truly was a debate over the future of New Zealand Inc.
Fonterra's farmer shareholders debated the Trading Among Farmers (TAF) proposal that would see outside investors buy units in a fund that owns the rights to dividends from Fonterra and any gains or losses in Fonterra's shares. But these units will not give their owners any voting rights or any ability to influence Fonterra's milk price.

Throughout the debate it was clear farmers were concerned that outside investors would do the wrong thing for the long term future of the company if Fonterra became a conventionally demutualised and publicly listed company. Fonterra's board was at pains to say the complicated TAF structure ensured that these outside investors would have no role in deciding the strategy or the structure of Fonterra.

Fonterra's board argued it needed TAF to stabilise its capital base in a way that allowed it to make long term investment decisions, in particular in assets outside of New Zealand that will generate a higher share price and dividends over the long term.

Fonterra's farmers voted over 66% of their shares in favour of the proposal and it will go ahead from November, depending on market conditions. It will essentially be a 'Claytons' public listing - the type of sharemarket float you have when you don't want to allow new investors to have any control of the company. TAF was a testament to the deep ambivalence many feel about the traditional Anglo-Saxon model of publicly listed companies driven by professional managers working to boost shareholder returns, often in the short term.

The second debate happened in Parliament and the result was different. The National-led coalition duly passed the Mixed Ownership Model bill into law this week. It is worshiping at the foot of the theory that companies work best when they are publicly listed and driven to return the best returns for shareholders.

But is that true?
Many experts are asking in the wake of the Global Financial Crisis whether the shareholder value model is actually toxic in the long term for workers, customers, shareholders and economies alike.

Cornell University Law Professor Lynn Stout has written a book titled: 'The Shareholder Value Myth: How Putting Shareholders First Harms Investors, Corporations, and the Public.'

She writes: "Shareholder value thinking endangers not only investors but the rest of us as well, leading managers to focus myopically on short-term earnings; discouraging investment and innovation; harming employees, customers, and communities; and causing companies to indulge in reckless, sociopathic, and irresponsible behaviors."

Examples of this type of short term sociopathy abound in listed companies, particularly in America where the 'Greed is Good' model is practiced at its most extreme levels. Corporates there have built up mountains of cash while sacking workers, outsourcing production, cutting wages and paying managers enormous bonuses. Investment in innovation that boosts productivity and the economy in the long run have been sacrificed for short term cash returns and bonuses.

So now New Zealand is preparing to introduce four State Owned Enterprises to the publicly listed sphere. Already we hear that directors' salaries are to be doubled. How long before shareholders drive for higher prices and lower investment to increase dividends?
We can only hope the government as 51% shareholder and the directors do the right thing for the long term health and wealth of the country, not necessarily individual shareholders.

Fonterra's shareholders were rightly wary of how a full public listing could damage their own long term interests. New Zealand's voters and politicians should have been just as wary.
-----------------------------------------------------------
This item was first published in The Herald on Sunday