Here's my Top 10 links from around the Internet at 10 am today in association with NZ Mint.
We welcome your additions in the comments below or via email to bernard.hickey@interest.co.nz.
See all previous Top 10s here.
My must look today is the British front page of the Economist with a cartoon of 'Banksters' on the front page. Who would have thunk we'd ever see that.
1. Monetary policy contractions worsen inequality - The Economist reports on this Berkeley research showing that contractionary monetary policies designed to push inflation lower simply enriched the 1% and made the poor even poorer.
It turns out that falling inflation rates and rising property values coincided with a rise in the corporate (mostly financial) profit share and rising asset values.
Given that most of the assets, particularly in shares and property, are owned by the rich, they benefited most.
It seems inflation targets have a role too.
Here's the Economist:
Changes in monetary policy can account for up to 20% of fluctuations in American inequality since 1980, although changes in monetary policy regimes can be much more important; in Ireland changes in inflation targets explain almost all the rise in inequality during the 1980s.

As expected "rich, old" households suffered more from looser policy (and the resulting higher inflation) than their younger indebted counterparts.
2. Nigel Farage unloads again - This is compelling viewing from Eurosceptic MP Nigel Farage on the floor of the European parliament last week. HT Hugh via email.
He is applauded at the end, which is unheard of in the EU parliament, for Farage, who has been seen as a nutty outsider, until now.
3.  Playing pass the parcel - The Wall St Journal reports on how Chinese developers are kicking their own cans down the road.
After bank loans started getting hard to come by in late 2010, the developers turned to trust companies for financing on a massive scale. The banking regulator startedtightening trust financingmid-last year, and more recently has made it difficult for trusts to roll over loans to developers that are maturing. According to data from the China Trustee Association, outstanding trust financing to the property sector at the end of March was down from the end of last year (in Chinese). That's the first ever decline since early 2010, when data first became available.

"The government's crackdown on trust funding as an artery for financing is just the latest of its measures to force developers to bring down property prices," said Richard David, chief executive of Shanghai-based real estate firm Treasury China Trust. "There is going to be significant disruption to developers that rely on trust funding."
4. Here comes the supply - Reuters reports China's coastal shipping is losing business locally and venturing onto the high seas to compete for business.
Stockpiles are growing rapidly as the Chinese domestic economy slows down.
China's huge fleet of coastal ships, usually confined to plying the Chinese seaboard, has sailed out of the shadows to seek international business in yet another sign that China's economy is slowing.

The fleet, previously unnoticed by the global market, is suffering from a slowdown in China's coastal trade amid weaker domestic demand from utilities and steel mills and a growing glut in Chinese coal and iron ore stockpiles.

5. Devaluation is default - Gordon Kerry states the obvious, but not often discussed implication of money printing, in this piece on Bloomberg.
In the U.K., which -- unlike Greece -- isn't part of the euro area and can devalue if it wishes, there's growing pressure to do so. A letter recently circulated to some 3,000 influential figures proposed deliberately weakening the British pound to boost exports and hence economic growth. Debasing currencies in this way is promoted as an alternative to sovereign default, as well as to other methods of increasing competitiveness, such as cutting nominal wages.

But all this wistful focus on currency devaluation -- the route that countries such as Greece, Spain and Italy cannot take so long as they remain in the euro area -- is a mistake.

To start with, devaluation is not an alternative to sovereign default. When a government decides to devalue, savers who trusted the currency to store their wealth, and creditors who bought bonds denominated in the currency, find the value of their assets cut. That's sovereign default by a different name.
6. Matt Taibbi and Eliot Spitzer nail it here - If LIBOR is false then the financial world is built on quicksand 
7. Putting the brakes on an economy - BusinessWeek reports on the bizarre frenzy of car buying in Guangzhou on June 30 after the local government announced a clampdown on car buying.
It says a lot about the capriciousness of Chinese authorities, and the seriousness of the authorities in trying to slow economic growth.
At 9 p.m. that Saturday, when all 57 showrooms at the Race Course Automall in the southern Chinese city of Guangzhou had closed, the municipal government announced that to rein in congestion and air pollution, it would cap the number of new vehicle registrations at about half of last year's total and suspend new registrations for July -- effective midnight. Caught by surprise, dealerships recalled their staff and stayed open until the next morning selling to buyers packing the mall the size of four soccer fields.

"June 30 was the first time in Guangzhou's history the mall's dealers ever worked through the night," the 28-year-old Chen said as he looked around the almost-deserted dealership where he sells BMWs. "Those three to four hours of mad, frenzied buying are now over," he said, noting that sales were considered to have beat the deadline as long as payment was received by midnight, even if the paperwork stretched into the wee hours. "It's been very quiet since."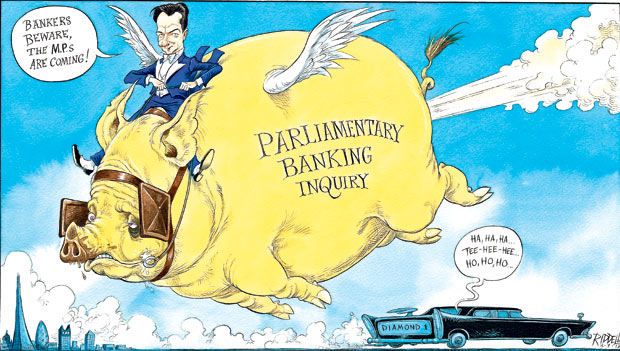 8. The problem with neo-classical economics - Ross Gittins takes a mild swipe at neo-classical economics in this piece in the Sydney Morning Herald lauding Nobel Prize winner Elinor Ostrom.
Elinor Ostrom, a professor of political science at Indiana University, devoted much of her career to combing the world looking for examples where people had developed ways of regulating their use of common resources without resort to either private property rights or government intervention.

As The Economist records, she found forests in Nepal, irrigation systems in Spain, mountain villages in Switzerland and Japan, and fisheries in Maine and Indonesia. In all these cases people drew up sensible rules for sharing the use of the resource and combined to perform regular repairs. People who broke the rules were fined or eventually excluded.

''The schemes were mutual and reciprocal, and many had worked well for centuries,'' the magazine says. For her pains, Ostrom, who died last month, was awarded the Nobel prize in economics in 2009, the first woman so honoured. Few economists had heard of her, or her model-busting work.

Why had this solution to the problem never been considered by economists?

Because of their model's implicit assumption that we only ever act as individuals, never collectively. We compete against each other, but we never co-operate to solve mutual problems. And, since all the market's benefits come via competition, co-operation by producers is probably an attempt to rig the market, which should be outlawed. The community pays a high price for allowing one model of how the economy works to dominate the advice we get and the way we think.
9. Buckle up - Nouriel Roubini says in this Bloomberg interview that 2013 is shaping up as a perfect storm for economies and markets with a potential euro-zone meltdown with an exit or two, slowing growth in America and the risk of a conflict in the Middle East.
And you all thought I was an uber bear...
10. Totally unfunnny but relevant and hard-hitting video from US Senator Bernie Sanders about why Americans are so angry.