Thursday's Top 10 with NZ Mint: How China's Princelings amass and stash their fortunes; China's situation 'dire', says Andy Xie; 'Gardenbrains beat Machinebrains'; 'A contained depression'; 'An excellent horse-like lady is a virgin on a stallion'; Dilbert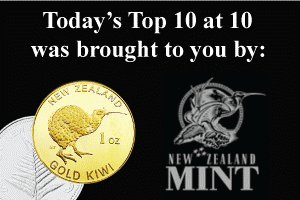 Here's my Top 10 links from around the Internet at 2 pm today in association with NZ Mint.
We welcome your additions in the comments below or via email to bernard.hickey@interest.co.nz.
See all previous Top 10s here.
My must reads today are #1 from Andy Xie, #4 on Gardenbrains and #5 on China's Princelings. Is Auckland's property market just a great money laundering pit?.
1. 'The current situation is dire' - Andy Xie writes at South China Morning Post that the current situation inside China's economy is dire.
This is today's must read.
Andy Xie is a closely watched and widely respected commentator on China. He doesn't pull his punches and he is close to what is happening on the ground.
What he says is startling and sobering.
If he is right, China is on the verge of a bursting of its property bubble and a major economic downturn.
Hold on to your hats, especially if you are stuck in the mindset that says China will bail out New Zealand and Australia again. I'm looking at you John Key.
Many local governments cannot pay their bills. Numerous cranes stand still amid half-completed property projects. Half-shut factories are visible everywhere. Steel and coal prices have dropped by one-fifth in six months. Local governments are squeezing businesses, even asking for tax prepayments, to meet their revenue targets. But the official data still shows good growth in gross domestic product. Many businessmen have told me that their governments ask them to misreport data, including electricity consumption, to hide the depth of the slump.

Few numbers are trustworthy. The main cause is the bursting of a speculative bubble that centres on property. China's property bubble went nationwide in 2006. The twin shocks of the stock market bubble bursting in 2007, followed by the global financial crisis, hit property hard. Beijing then instituted a credit expansion that revived the bubble. It convinced speculators the government had the ability to revive the bubble at any time, so many doubled down and borrowed massively.

The bubble has engulfed all financial activities since, not just the banking system. Equipment and materials suppliers and construction contractors have become financing channels for local governments and property developers. Trust companies issued trillions more in loans that were used by property developers or local governments. There is a massive underground loan-shark industry at the bottom of the risk curve, that is now bursting everywhere.

According to the housing ministry, urban living space reached 30square metres per person in 2009, with 33square metres for rural residents. Threebillion square metres of urban residential buildings have been completed between January 2010 and May this year, and 3.4billion square metres is under construction, according to the National Bureau of Statistics. If we stick to 30 square metres per person, 6.4billion square metres could house 213million people. If China stops building, there would still be enough housing for the urban population peak, bearing in mind that China's population is expected to start declining around 2020.
2. When customers lose faith - Laurence Kotlikoff talks here at FT.com about why banking reforms suggested by the Vickers Commission in Britain won't help much.
When trust takes a holiday, creditors find no comfort in capital ratios. The banks' opacity makes it impossible to verify if their capital ratios are as high as advertised. Finally, in suggesting that bad banks will be left to sink or swim, the commission raises the risk of financial collapse in times of crisis. If the bad banks' bad customers actually believe the commission's intimations that their credits will not be honoured, they will exit at the first sign of trouble. As a result, the instability of the bad banks and the entire financial system will increase.

For all the good intentions and hard work of its members, the commission protects neither good nor bad banks. Nor does it protect the public from the failure of opaque, leveraged banking. What the commission protects are the bankers, who, apparently, are too big to cross.
3. "Contained Depression" - Martin Wolf talks at FT.com how extremely easy monetary policy and very loose fiscal policies are only just offsetting the effects of massive household sector deleveraging. He refers to it as a contained depression.
Private sectors are running large surpluses of income over spending. In the US, the financial balance of the private sector turned from a deficit of 2.4 per cent of GDP in the third quarter of 2007 to a surplus of 8.2 per cent in the second quarter of 2009. This massive shift would surely have caused a huge depression if the government had been unwilling to run offsetting fiscal deficits. That is how the depression was contained.

The big story continues to be one of private sector de-leveraging, tempered by easy monetary policy and offset by the leveraging of the government's balance sheet. The willingness of the authorities to do both of these things, despite foolish criticism, prevented us from experiencing a second great depression and continues to do so.
4. Gardenbrains are better than Machinebrains - This New York Times piece from Eric Liu and Nick Hanauer,the authors of "The Gardens of Democracy: A New American Story of Citizenship, the Economy and the Role of Government", is a great explanation of how the language of economic policy needs to change.
Call it the "Machinebrain" picture of the world: markets are perfectly efficient, humans perfectly rational, incentives perfectly clear and outcomes perfectly appropriate. From this a series of other truths necessarily follows: regulation and taxes are inherently regrettable because they impede the machine's optimal workings. Government fiscal stimulus is wasteful. The rich by definition deserve to be so and the poor as well.

This self-enclosed metaphor is the gospel of market fundamentalists. But there is simply no evidence for it. Empirically, trickle-down economics has failed. Tax cuts for the rich have never once yielded more net revenue for the country. The 2008 crash and the Great Recession prove irrefutably how inefficient and irrational markets truly are.

What we require now is a new framework for thinking and talking about the economy, grounded in modern understandings of how things actually work. Economies, as social scientists now understand, aren't simple, linear and predictable, but complex, nonlinear and ecosystemic. An economy isn't a machine; it's a garden. It can be fruitful if well tended, but will be overrun by noxious weeds if not.
5. How China really works - The FT has an excellent analysis of the wealth of China's 'princelings', the children of the revolutionary leaders of the 1940s, 1950s and 1960s.
In a system that still calls itself communist but thrives on cut-throat capitalism, a group of powerful political families and their hangers-on have become fabulously wealthy while ignoring the rules and laws they set for the rest of society.

"Powerful political families have come to control vast swaths of the Chinese economy in an environment where there is no separation of powers, no independent judiciary or media and the government sits astride everything," says Professor Andrew Nathan of Columbia University, co-editor of The Tiananmen Papers, a collection of leaked secret documents detailing top-level decision-making during the student protests. "The law is controlled by the Communist party so whoever controls the party can use the law for whatever they want – these people are far above the law."

An investigation into the activities of other political families reveals a web of vast and tangled dealings similar to that controlled by the Bo family. Virtually every member of the party's nine-member politburo standing committee, the elite group that rules the country, has relatives involved in businesses that rely heavily on state approvals and support.

"In the 1990s most senior leaders at least tried to moderate their princelings as they got rich but now there is almost no restraint and it has got out of control," says a leading Chinese financier with close ties to the party leadership. "This is the single biggest test of the legitimacy of the party."

The chief executives of three multinationals with decades of experience operating in China told the Financial Times that engaging relatives of senior officials as consultants or as joint venture partners was standard practice – and, in fact, vital in many industries. They said these princelings usually preferred to hold stakes in joint ventures through a holding company in Hong Kong or the Caribbean, where Chinese anti-corruption investigators cannot find them.

Consulting fees are often paid in places such as Dubai or Hong Kong, and agreements are frequently written on red paper because photocopies or scans show up black, making it harder for them to be circulated widely, these people said. In some cases, these relatives are introduced as highly paid consultants at the end of the negotiation process, and their sudden appearance is usually taken as a sign that the deal will go ahead.

These chief executives and others said that, as China's economy has grown and the opportunities for enrichment have multiplied, it has become much harder for foreign companies to recruit or gain access to the relatives of the most senior officials. "These days, a foreign bank would be lucky to get a kid whose father was a vice-minister," said one senior executive at a western bank in China. "The big families want to go into private equity or do business themselves be­cause that's where the real money is."
6. It could last 15-20 years - Mike Dolan from Reuters reports that many investors are hunkering down for a couple of decades of deleveraging, slow growth and low interest rates. I'm in that camp.
Bank of England governor Mervyn King, who last month said the world was barely half way through this crisis, now speaks with almost biblical foreboding of the big "black cloud" of uncertainty hanging over the world.

And King's is not the darkest voice out there. Hedge fund manager Jamil Baz from GLG Partners claims the western world's deleveraging, or debt reduction, process could take another 15 to 20 years if the ratio of economy-wide debts to gross domestic product (GDP) in the United States and Europe is to be cut to anything like sustainable levels.
7. Get me out of here, I'm young and European  - Business Insider points out some young Europeans are faking marriages to Brazilians to get into Brazil to get jobs.
It's not easy but its the best option for many of those who want to get a permanent visa for Brazil, and it seems like a lot of people want to work in Brazil, where unemployment rates sit currently at 5.8%.

"I'm a bit afraid, but I know three Germans in Rio and an American in São Paulo who did the same," 31-year-old Spanish student tells Fohla De S.Paulo. "I could look for a job in Germany, where I was before I lost my job. But Europe is getting worse and worse, while the situation here is just the opposite."
8. HSBC's money laundering problem - The Guardian reports HSBC is set to pay a US$1 billion fine in America for lapses around money laundering rules.
9.When debt grows faster than industrial production, you know you have a problem, as John Aziz points out here at Zerohedge. He talks about Minsky. Fair  enough.
Up 'til the '70s, debt-to-GDP grew more slowly than industrial production. That is healthy and sustainable. While the total market debt may grow in tandem with GDP, and with industrial production — indeed, this can be the case even under a gold exchange standard (as the gold supply increases) — there is no sensible reason for the ratio of debt-to-GDP to grow faster than industrial production. Indeed, this is symptomatic of just one thing — consumption without income, enjoyment without effort, living beyond the means of productivity. This is just an unsustainable bubble.

As the '90s turned to the '00s and the United States gains in industrial production ceased to accumulate, while GDP and most concerningly (and hilariously) while the debt-to-GDP ratio continued to increase. This was classical bubble behaviour, and the end came very poetically; the recession and the industrial production collapse hit just as growth in the debt to GDP ratio (as indexed against 1953 levels) finally surpassed growth in industrial production. Indeed, I hypothesise that a very strong indicator of a Minsky moment — when excessive indebtedness forces systemic deleveraging, leading to price falls, leading to widespread economic contraction — is the point when long-term growth in the debt-to-GDP ratio exceeds long-term growth in industrial output.
10. Totally an 'Excellent Horse-like Lady'' - Kim Jong Un has a girlfriend who used to be a North Korean pop star who sung this song below. HT NPR.
Here's the translation of the song...
"our factory comrades say in jest,

"why they tell me i am a virgin on a stallion

"after a full day's work i still have energy left

"my skills are truly like lightening they say

"they say i am a virgin on a stallion