Here's my Top 10 links from around the Internet at midday today in association with NZ Mint.
We welcome your additions in the comments below or via email to bernard.hickey@interest.co.nz.
See all previous Top 10s here.
My must read today is #1 on how Goldman Sachs advised Dragon Systems. Let's hope they do a better job for the New Zealand taxpayer.
1. The squid gets nailed again - The New York Times' Loren Feldman has published a devastating and long piece carrying the allegations of the founders of a US speech recognition software company, Dragon Systems, which sold the company to a fraudulent Belgian compay called Lernaut and Hauspie in 1999.
They allege Goldman Sachs didn't do the necessary due diligence on the buyer and was working with a rival (without telling Dragon) who later got hold of the technology Dragon Systems developed.
They also allege in court documents that another arm of Goldman Sachs had looked at investing in Lernaut and Hauspie itself two years previously and decided not to after a close look.
Goldman Sachs is one of the lead managers advising the New Zealand government on the sale of Mighty River Power. See more on Goldman's involvement in the SOE floats here.
Here's the New York Times piece.
The deal closed on June 7. By Aug. 8, the merged companies were in crisis amid reports that L.& H. had cooked its books. Reporters for The Wall Street Journal did something the Goldman Four did not: they picked up the phone and called L.& H.'s supposed customers in Asia. They found that companies in South Korea and elsewhere that L.& H. had claimed were its customers weren't doing any business with it at all. L.& H. had pulled sales figures out of thin air.

Although the Goldman Four never tried to call those customers, it emerged during litigation that other bankers at Goldman had done precisely that — about two years earlier, when Goldman itself considered investing in L.& H. in a plan known internally as Project Sermon. In it, Goldman's merchant banking division took a closer look at L.& H. — but, apparently, never shared what it knew, and was never asked. Goldman was considering putting $30 million into L.& H., a step that, at the time, might have seemed conceivable, given the hype surrounding L.& H.

"Whenever we invest, we always want to talk to customers," Luca Velussi, a Goldman analyst who worked on Project Sermon, later testified. Based on what Project Sermon's team leader, Ramez Sousou, termed "preliminary" due diligence, Goldman declined to invest in L.& H. By Nov. 29, L.& H. had plunged into bankruptcy. Indictments and convictions followed. L.& H.'s stock price sank to zero — and the Bakers lost everything.

THE Bakers' case against Goldman is simple. Their lawyer, Alan K. Cotler of Philadelphia, captured it in a single sentence in a motion for summary judgment: "The Goldman Four were unsupervised, inexperienced, incompetent and lazy investment bankers who were put on a transaction that in the scheme of things was small potatoes for Goldman."
2. What we should be doing - Canadian authorities tightened rules on loan to value ratios and interest to income ratios for housing loans last week to help slow a housing market racing ahead because of very low interest rates.
Reuters reports this has been successful in slowing the market down.
New Zealand's Reserve Bank should do the same.
Tightening of government-mandated mortgage rules that came into effect last week could begin a tipping point, keeping enough would-be buyers out of the market to trigger a freefall in prices, especially at the low end.

For the time being at least, most economists and realtors believe the soft landing that policymakers have sought to engineer is starting to take shape. The slowdown comes after a robust, three-year climb in Canadian home prices and booming construction of condominiums.

"The housing market is already slowing down and that's something that we know looking at numbers, sales activity and even prices," said Benjamin Tal, senior economist at CIBC World Markets. "The recent change to regulations is really a gentle push in an already slowing market. And you always run the risk, when you push something that is already slowing, that you might make it fall," Tal said.
3. HSBC's problems - Bloomberg reports the Senate report on HSBC's money laundering shortcomings makes for interesting reading.
The lender ignored links to terrorist financing among its customer banks, including Riyadh, Saudi Arabia-based Al RajhiBank, which had ties to terror groups through its owners, according to the report. Internal documents show HSBC decided to cut ties with the bank before reversing itself under pressure from Al Rajhi, which received shipments of $1 billion in cash from HSBC's U.S. operation from 2006 to 2010, according to the report.

HSBC's U.S. unit "offers a gateway for terrorists to gain access to U.S. dollars and the U.S. financial system," according to the report.

Paul Thurston, head of HSBC's retail banking and wealth management unit, said the company will close the Mexico unit's U.S. dollar accounts in the Cayman Islands, a jurisdiction that Levin said is "known for secrecy and money laundering."
And HSBC is not the only one. When is someone going to break up these Too Big To Fail banks in the Northern Hemisphere for their various criminal activities?
Since 2009, the U.S. Justice Department entered deferred- prosecutions agreements with six banks over OFAC violations, including ING Groep NV (ING), Barclays Plc (BARC), ABN Amro Holding NV, Credit Suisse Group AG (CSGN) and Lloyds Banking Group Plc. (LLOY) Most violations involved stripping information from wire-transfer documentation to hide the role of a banned person or country.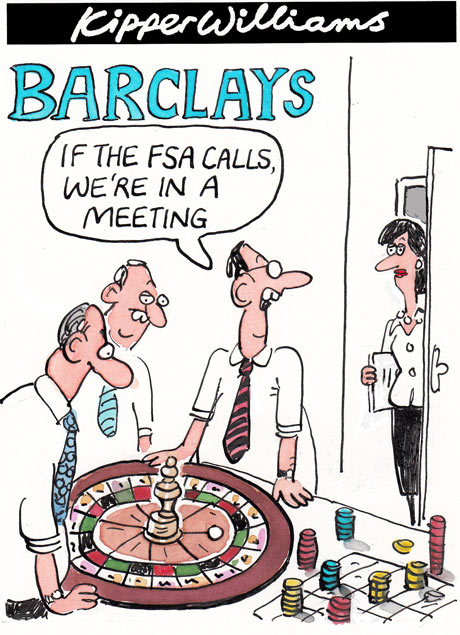 4. The case for Chinese deleveraging - Economist Dee Woo from the Beijing Royal School writes via BusinessInsider that a catastrophic deleveraging of China's debt-funded infrastructure boom has started.
Woo points to the startlingly unsustainable amount of concrete consumption in China and what happened in Spain when it's consumption rose that quickly (its bubble burst). Remember that the ingredients for concrete and steel are those exported by Australia to China.
According to Société Générale, in 2010, China spent more than $1,000bn on construction (including residential/non residential real estate and infrastructure), representing around 20% of its nominal GDP,or almost twice the world average as the chart below shows. In 2010 the scale of the Chinese construction market outpaced that of the US and became the largest construction market worldwide with around 15% share. That year China's construction binge push its investment/GDP ratio to 48.5%, a record unprecedented in the recent history of China and other major economies. It's sufficient to say China is a construction-led economy.

In 2010, China's cement consumption surpassed 1,800mt, which is around 55% of global consumption and about 25 times more than US consumption. With average consumption of 1,400kg per capita, China stands well above the world average ex-China of 300kg. History shows that such high consumption is hard to sustain for a number of years and ultimately leads to a construction crisis sooner or later.

In 2010, China has built around 1.8bn square meters of new residential floor space, which is the equivalent of Spain's housing floor space stock. This construction has already provided accommodation for 60 million people while the urban population has merely increased by c. 20 million. If China were to keep its current construction pace over the next five years, the 9bn sqm new housing area built would provide accommodation for 300 million more people by 2015.

Therefore the available floor space stock in China will then be able to accommodate an urbanization rate of 65-70%.But according to IMF's forecast, it will be not until 2030 for China's urbanization to reach that level.
5.  And we're waiting... - The Press reports on the growing grumpiness in Christchurch about how long it's taking to get the re-build going.
It seems as if little major work will start until 2013 and that many home and commercial property owners are bogged down in disputes with insurers, or still planning. Gerry seems reluctant to really throw his weight around. Time to nationalise a few things? Gerry says no. But how long will this waiting go on?
Hawkins Construction South Island operational manager Steve Taw said the market was "difficult to put your finger on. Twelve months ago, we said in 12 months we'll be so busy we won't know where to turn. We're nowhere near where people predicted," he said.

Anthony Leighs, of commercial building company Leighs Construction, agreed things were slow on the residential building front. "It has started - however, the start isn't necessarily what everyone wants to see. They want to see all of a sudden this construction boom on the go," he said. "It will take time for significant momentum to build." 

Earthquake Recovery Minister Gerry Brownlee said yesterday that there were "a number of issues" affecting Christchurch's suburban areas. "We've got 3000 to 4000 households caught up in discussions with insurers and EQC. I do think the insurers need to shift themselves. I think some of their processes are unacceptably long-winded now.

However, "short of the Government nationalising everything", it could only add pressure through regular talks, Brownlee said.
6. What is it with Jacks Point? - It seems this Queenstown property development is a type of a accident black spot for finance companies -- a type of State Highway 2 near Maramarua of the world of property finance.
Tim Hunter at Fairfax has done a nice job of digging through the wreckage around George Kerr and Torchlight's dealings around Jacks Point, RCL, Bank of Scotland Perpetual Trust, the FMA and South Canterbury. The details make me sigh all over again. All the usual suspects.
Jacks Point was a graveyard for Hanover Finance too.
Here's some details Hunter has gleaned from a phone conversation with George Kerr. The details suggest it's no wonder the FMA got involved.
According to Kerr in a telephone interview, the wash-up allowed for some variation and Torchlight found itself short about A$14m. To bridge the gap, it tapped money from funds run by Perpetual under an arrangement apparently negotiated when Kerr's company Pyne Family Holdings underwrote a PGC rights issue in 2009.

Kerr insists this was an "interfund" deal commercially beneficial for both sides - Torchlight got its short-term finance and Perpetual's cash fund got a 12 per cent return, which was way more than it would get from bank deposits or mortgages. He also says Perpetual had a general security agreement covering all Torchlight's assets, which included cashflow of $8m a month, as well as specific mortgages on several pieces of Queenstown and Wanaka real estate, so the risk factor was negligible.

Chalkie will suspend judgment on whether this arrangement would have worked out, but it's clear it rang alarm bells with Perpetual's statutory supervisor and the FMA. The reasons are obvious. The money in Perpetual's funds belongs to mum and dad investors, who were expecting conservative management and modest returns. Call it interfund if you like, but lending their money to a related party on a short-term deal whose interest rate implied a higher level of risk was probably not the sort of thing they had in mind.
7. A ponzi scheme to pay fines - It turns out Peregrine Financial Group, the latest US futures brokerage Ponzi scheme disaster in America, has lost almost all the missing US$200 million. It turns out a good chunk of it went to pay build a corporate headquarters and pay regulatory fees and fines....
Sigh.
Peregrine Financial Group Inc.'s founder said he spent most of the money allegedly embezzled from customers to cushion his trading firm's capital, fund a new corporate headquarters—and even to pay regulatory fines and fees, according to previously undisclosed parts of letters left when he attempted suicide.
8. Three Gorges not so gorgeous - Patricia Adams from Probe International writes that the Three Gorges dam completed in China earlier this month is more of a disaster than a triumph.
Zhang did not mention that the cost of the project (US$60 billion) had grown six-and-a- half times more than the original estimate of $9 billion approved in 1992 by the National People's Congress. Earlier this year, a study presented at a symposium on the impact of the dam, suggested that the cost may be higher still.

Meanwhile, the price per kilowatt of power produced by Three Gorges is four times higher than the national standard set by China's State Electricity Regulatory Commission (SERC). Other costs remain harder to pin down, such as the project's toll on livelihoods and the region's geological stability as the risk of landslides continues to force more residents out.

Chinese officials admit that the constantly rising and falling reservoir level is triggering landslides in some 5,000 potential danger sites around the reservoir, requiring the evacuation of 300,000 people, over and above the 1.4 million already moved to make way for the dam's 600 km-long reservoir. Meanwhile, a study by seismologists at the China Earthquake Administration indicates that the dam has "significantly increased" seismic activity 30-fold in a phenomenon called reservoir-induced seismicity.
9. Don Quixote closed for business - Regular readers of the Top 10 might remember I referred a year or two ago to the Ciudad Real International Airport (nicknamed Don Quixote airport) built in central Spain for 1.1 billion euros of public money.
It was failing when I mentioned it in November 2011.
It's just been shut down. The pics below tell the story. I love the cactus growing on the runway.
The 28,000 square-foot airport now sits abandoned, despite its ripe positioning for holiday makers from within Spain, as well as international visitors , thanks to its parent company going into receivership, according to Think Spain.

The runway has been continually painted with yellow crosses as warnings for pilots not to land there, according to the Daily Mail.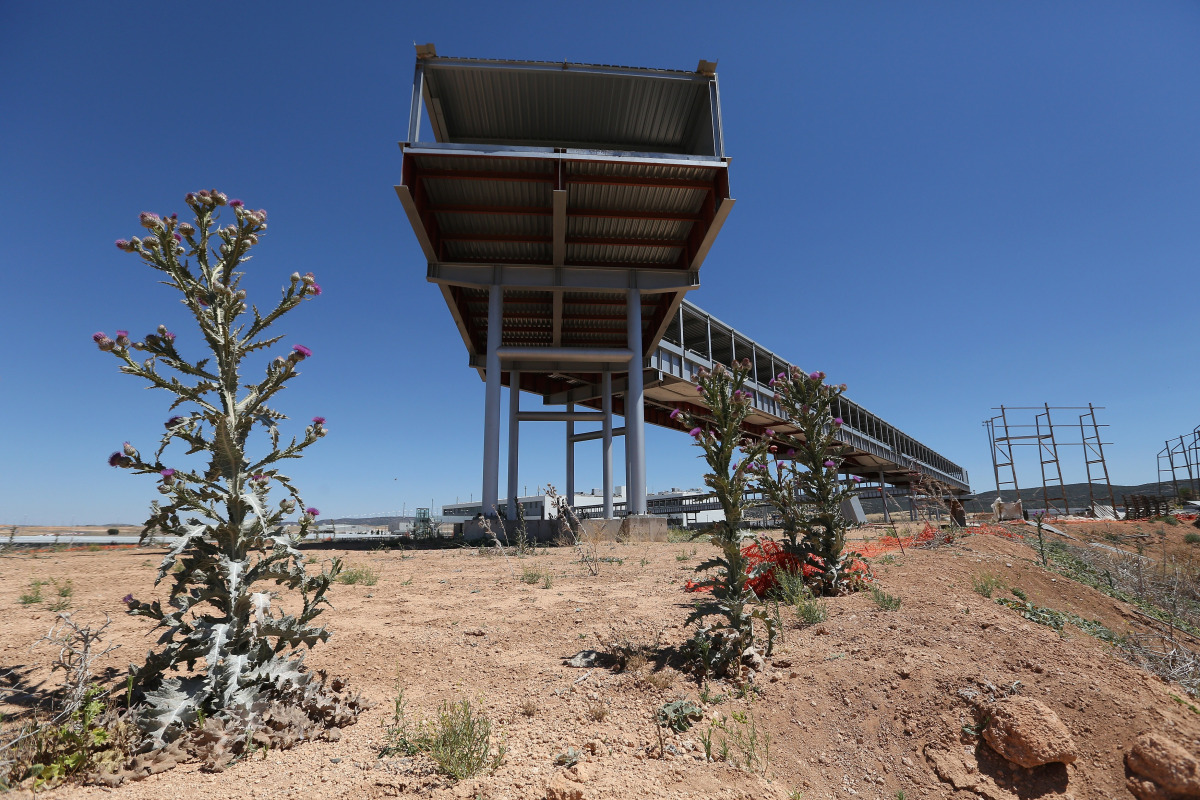 10. Totally a promotional video for Ciudad Real International Airport.
(Headlines updated to make clear it's Wednesday not Thursday. Yikes!)