Wednesday's Top 10 with NZ Mint: 'Finance needs stewards not toll collectors'; 'The end of a disastrous debt super-cycle'; Watch the Beijing flood toll; Deleveraging until 2030; Dilbert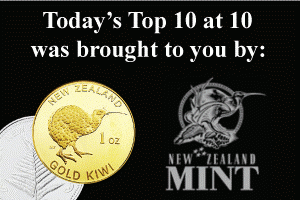 Here's my Top 10 links from around the Internet at 2.30 pm today in association with NZ Mint.
As always, we welcome your additions in the comments below or via email tobernard.hickey@interest.co.nz.
See all previous Top 10s here.
My must read today is number 9 on what's wrong with the world and how to fix it. A cracking read. Easy, peasy.
1. The Kay Report - FT columnist and economist John Kay has written a useful report for the British government on how effectively the British stock market allocates capital to grow businesses.
He argues that a focus by investors and managers on short term performance targets has helped undermine trust in British stocks.
The report is well worth a read for fund managers and investors thinking about investing in stocks.
Kay makes some great points about how fund managers interact with companies and the way quarterly reporting changes incentives and behaviours.
He essentially says the explosion of hedge funds, algorythmic trading and proprietary trading by banks in stock markets has damaged the capital markets.
Here's some of his views. The full report is well worth a read:
Short-termism in business may be characterised both as a tendency to under-investment, whether in physical assets or in intangibles such as product development, employee skills and reputation with customers, and as hyperactive behaviour by executives whose corporate strategy focuses on restructuring, financial re-engineering or mergers and acquisitions at the expense of developing the fundamental operational capabilities of the business. vii We observe a wide variety of examples of companies that have made bad long-term decisions, and consider that equity markets have evolved in ways that contribute to these errors of managerial judgment.

We conclude that the quality – and not the amount – of engagement by shareholders determines whether the influence of equity markets on corporate decisions is beneficial or damaging to the long-term interests of companies. And we conclude that public equity markets currently encourage exit (the sale of shares) over voice (the exchange of views with the company) as a means of engagement, replacing the concerned investor with the anonymous trader. Bad policy and bad decisions often have their origins in bad ideas. We question the exaggerated faith which market commentators place in the efficient market hypothesis, arguing that the theory represents a poor basis for either regulation or investment.

Regulatory philosophy influenced by the efficient market hypothesis has placed undue reliance on information disclosure as a response to divergences in knowledge and incentives across the equity investment chain. This approach has led to the provision of large quantities of data, much of which is of little value to users. Such copious data provision may drive damaging short-term decisions by investors, aggravated by well-documented cognitive biases such as excessive optimism, loss aversion and anchoring.
2. 'Fedwire' sees Fed action soon - The Wall St Journal's Jon Hilsenrath is believed to have the inside track on what the US Federal Reserve is saying.
He is reporting now the Fed is willing to act, in the wake of three days of heavy losses on the US stock market. The next decision from the Fed is next week.
The options include more bond buying (QE III), an assurance of 'exceptionally low rates' for even longer (currently the Fed is saying low until late 2014) and possible reserve rate cuts.
3. More global food strife? - The Centre for Investigative Reporting's Brandom Keim looks at the risk the American drought could cause a spike in food prices similar to the one that unleashed such strife in the Middle East and Africa in 2007 and 2010.
In the new analysis, released yesterday on NECSI's website, Bar-Yam's group added drought-triggered price increases to the model. With those figures included, the already grim forecast becomes even darker. "The drought may trigger the third massive price spike to occur earlier than otherwise expected, beginning immediately," wrote the NECSI team.

What happens after another bubble is a pressing question, said Bar-Yam. In both 2007 and 2010, massive unrest almost immediately followed food price surges, tracking market behavior with uncanny synchronization. Some Middle East experts say that rising prices even triggered the Arab Spring, providing a spark that ignited long-simmering tensions and resentments.
4. 'The end of a disastrous debt super-cycle' - Former Reagan budget director David Stockman talks here about the current problems weighing down the global economy.
This market isn't real. The two percent on the ten-year, the ninety basis points on the five-year, thirty basis points on a one-year – those are medicated, pegged rates created by the Fed and which fast-money traders trade against as long as they are confident the Fed can keep the whole market rigged. Nobody in their right mind wants to own the ten-year bond at a two percent interest rate. But they're doing it because they can borrow overnight money for free, ten basis points, put it on repo, collect 190 basis points a spread, and laugh all the way to the bank.

And they will keep laughing all the way to the bank on Wall Street until they lose confidence in the Fed's ability to keep the yield curve pegged where it is today. If the bond ever starts falling in price, they unwind the carry trade. Then you get a message, "Do not pass go." Sell your bonds, unwind your overnight debt, your repo positions. And the system then begins to contract... The Fed has destroyed the money market. It has destroyed the capital markets. They have something that you can see on the screen called an "interest rate."

That isn't a market price of money or a market price of five-year debt capital. That is an administered price that the Fed has set and that every trader watches by the minute to make sure that he's still in a positive spread. And you can't have capitalism if the capital markets are dead, if the capital markets are simply a branch office – branch casino – of the central bank. That's essentially what we have today.
5. 'A slowdown in China is good for China and the world' - I'm a fan of Beijing-based economist Michael Pettis. He explains here in this FT.com opinion piece why China's economic growth is likely to keep slowing.
One for John Key to read before his next cheery bout of assuming China will keep Australasia growing at an aggressive clip. Pettis points out this adjustment will hit Australia and could slow Chinese economic growth to 3%.
The key to raising the consumption share of growth is to get household income to rise from its unprecedentedly low share of GDP. This requires China to increase wages, revalue the renminbi and, most importantly, reduce the enormous tax that households implicitly pay to borrowers in the form of artificially low interest rates.

But these measures will slow growth. The implicit "financial repression" tax, especially, is both the major cause of China's economic imbalance and the source of its spectacular growth. Forcing up the real interest rate is the most important step Beijing can take to redress the domestic imbalances and to reduce wasteful spending.

And this seems to be happening. Beijing has reduced interest rates twice this year and reluctant policy makers are under intense pressure to reduce them further, but with inflation falling much more quickly than interest rates, the real return for household depositors has soared in recent months, as has the real cost of borrowing. China is repairing one of its worst distortions.

This cannot help but reduce investment growth, and so China's GDP growth rate must fall sharply. China bulls, late to understand the unhealthy implications of the distortions that generated so much growth, have finally recognised how urgent rebalancing is, but they still fail to understand that this cannot happen at high growth rates. China's investment growth rate must fall for many years before the household income share of GDP is high enough for consumption to replace investment as the engine of growth.

As China rebalances we would expect slowing growth and rapidly rising real interest rates, which is exactly what we are seeing. Rather than panicking and demanding that Beijing reverse the process, we should be relieved that China is finally solving its problems.

But won't slower growth create social dislocation in China and economic dislocation around the world? No, not if it is managed well. Remember that Chinese rebalancing requires household to income grow faster than GDP for many years, and if Chinese growth slows even to 3 per cent, as I expect it will, but household income continues growing at 5-6 per cent, this is far from being socially disruptive.

What the rest of the world needs from China is not faster growth but more demand. Rebalancing will provide that, although the trade surplus will probably rise before it begins to decline. This will result in falling prices for hard commodities, and so will hurt countries such as Australia and Brazil, but rising Chinese demand and lower commodity prices are good for global growth overall.
6. Watch the Chinese flood toll - Bill Bishop at Sinocism is close and nuanced observer of China. I knew him from my time at FTMarketWatch, which was a joint venture involving CBS MarketWatch, where Bishop was a key player.
Now he's based in Beijing as a consultant. He writes an excellent daily summary of the key news. It's well worth signing up for.
Here's his view on the latest Beijing floods and how important they might be politically.
Expect Beijing to issue an updated death toll from the weekend flooding in Beijing that is much higher than the current 37 victims. The Fangshan District head has said that there are significant casualties in his district and the government is making statements that appear to be attempts to prepare public opinion for a much larger number.

This catastrophe could surpass the 2003 SARS outbreak in its test of the Beijing leadership, especially as it is now playing out in real time on Sina Weibo, a service which has become digital sulfuric acid to the government's credibility. The leadership appears to realize that attempts at covering up the death toll will only make things worse. But assigning responsibility is complicated as Guo Jinlong, the new Party Secretary, was mayor of Beijing from 2008 until earlier this month.

Sam Crane has two great posts on the floods over at Useless Tree–The Politics of Rain in Beijing and The Mandate of Heaven and Communist Party Leadership Transitions. The Economist gives a nice history of the Beijing sewer system in Floods in Beijing: Under water and under fire.

There are lots of rumors flying about the death toll. I hope the one about the 200 person nursing home in Fangshan washing away is false.
7. Stuffed until 2027 - Steve Keen does a nice job of showing here why America's economy will remain flat on its back until nearly 2030 as it deleverages. He suggests a debt jubilee of sorts to short-circuit this problem.
His chart is the best around.
The last Depression saw debt levels fall from 240% to 45% of GDP over a 13 year period, and the ensuing period of low debt led to the longest boom in America's history. We commenced deleveraging from 303% of GDP. After 3 years it is still 10% higher than the peak reached during the Great Depression. On current trends it will take till 2027 to bring the level back to that which applied in the early 1970s, when America had already exited what Minsky described as the "robust financial society" that underpinned the Golden Age that ended in 1966.

While we delever, investment by American corporations will be timid, and economic growth will be faltering at best. The stimulus imparted by government deficits will attenuate the downturn—and the much larger scale of government spending now than in the 1930s explains why this far greater deleveraging process has not led to as severe a Depression—but deficits alone will not be enough. If America is to avoid two "lost decades", the level of private debt has to be reduced by deliberate cancellation, as well as by the slow processes of deleveraging and bankruptcy.

In ancient times, this was done by a Jubilee, but the securitization of debt since the 1980s has complicated this enormously. Whereas only the moneylenders lost under an ancient Jubilee, debt cancellation today would bankrupt many pension funds, municipalities and the like who purchased securitized debt instruments from banks. I have therefore proposed that a "Modern Debt Jubilee" should take the form of "Quantitative Easing for the Public": monetary injections by the Federal Reserve not into the reserve accounts of banks, but into the bank accounts of the public—but on condition that its first function must be to pay debts down. This would reduce debt directly, but not advantage debtors over savers, and would reduce the profitability of the financial sector while not affecting its solvency.
8. Finance needs stewards, not toll collectors - This piece from John Kay is a nice companion piece to his full report referred to in #1.
It is hard to see how trust can be sustained in an environment characterised by increasingly hyperactive trading, and it has not been. Trust is essentially personal and cannot easily be found in a dark pool. Impersonal trust can be established only in a rigidly disciplined organisation – the kind that retail banks were once but are no longer – or by regulation of a ferocity that has not been achieved and is probably not achievable. Trust usually rests on a long-term relationship: the merchant in a foreign bazaar does not expect to deal with you again, and that expectation governs his behaviour.
9. 'What we're doing isn't working' - This piece from Westwood Capital's Dan Alpert is a cracking overview of what's wrong with the global economy and financial markets. Has some solutions. My must read today.
Irving Fisher taught that to prevent a deepening slump amidst a debt deflation we must stabilize economies and then go all-out to reflate them. The monetary authorities in the developed world have engaged in massive coordinated action to stabilize their financial systems and economies to prevent depression (at least so far). But they have not succeeded in being able to reflate the advanced economies—and will not be able to do so through a singular reliance on the blunt instrument of further monetary easing. Fisher would certainly have seen this.

We must move from stabilize and reflate, to stabilize and recalibrate:

It is time for creditors throughout the developed world to finally take the write downs that have long been coming their way in connection with the trillions of dollars of truly un-payable household and sovereign debts that resulted from the credit bubble of the 2000s.  Yes, this will pressure lenders and, yes, they will need to be recapitalized to the detriment of their existing stakeholders.  But there is presently no shortage of capital seeking reasonable risk-adjusted returns, and I have every confidence that it will flow eagerly into the financial sector—if only the balance sheets of our institutions were honestly reckoned by having the currently unrecoverable carrying value of assets written down to that which can be recovered today from borrowers and/or underlying collateral.

As I have been saying and writing about for years, we must accept the reality of what the credit markets are telling the planet's most creditworthy governments, particularly that of the U.S.  The message is "please, here, take our money…take it cheaply and keep it safe…we have no fear of lost purchasing power, the trend is not inflationary…now take it (and use it to fix your  economy)." And that is what we must do. We must take as much 30-year money at these depression level interest rates as we need to re-employ our underemployed workers directly, on public infrastructure projects that return benefits to the economy more than sufficient to repay the sums borrowed when the time comes.  The private sector will not hire until it sees a recovery in demand—so the only agent for re-employment of workers and regeneration of demand may, for an extended time until the imbalances at least decline somewhat, be our governments.  It is long past time to pack away austerity agendas.
10. Totally Jon Stewart on the LIBOR scandal - "The stallion of the free market cannot run wild without the feeding of the sacred cows at the trough". "You got to let business be business if you want to let the economy prosper."