Here's my Top 10 links from around the Internet at 12 pm today in association with NZ Mint.
As always, we welcome your additions in the comments below or via email tobernard.hickey@interest.co.nz.
See all previous Top 10s here.
My must read today is #1. Having spent the last five years covering finance company collapses here, the detail about the size and activities in China's finance company sector is truly frightening.
1. "Golden Elephant No 38" - Reuters reports in detail on what China's shadow banking system actually looks like.
These investment vehicles and trusts are worse than finance companies here. By a long shot.
The numbers are astonishing. Over US$1.9 trillion was invested in the first half of 2012 alone.
This is not going to end well. They are called Wealth Management Products....
Particularly when you look at the details of the property dreck these things are investing in.
Here's what the "Golden Elephant No 38 looks like:
Absent from the product's prospectus is any indication of the asset underpinning Golden Elephant: a near-empty housing project in the rural town of Taihe, at the end of a dirt path amid rice fields in one of China's poorest provinces. "They haven't even built a proper road here," said Li Chun, a car repairman, who said he lives in the project. "The local government is holding onto the flats and only wants to sell them when prices go up."

Golden Elephant No. 38 is one of thousands of "wealth-management products (WMP)", instruments aimed at monied investors, which have shown phenomenal growth over the last five years.

Reuters reviewed more than 50 wealth-management and trust loan products, available online and at bank branches in China, with the aim of tracking, for the first time in certain cases, where investors' money in these products ends up. All, except two, failed to explain or even display the underlying asset behind the product. The China Banking Regulatory Commission, which oversees banking products, said more than 20,000 wealth management products were now in circulation, from a few hundred just five years ago.

"Some banks have been using new (wealth-management product) proceeds to cover losses from previous products in the pool," said David Cui, a strategist at BofA Merrill Lynch. "In our view, this is not fundamentally different from a Ponzi scheme. The music may stop at a certain point if and when WMP asset size stops expanding."
2. Why real people are scared of the US stock market - This animated Gif below from Nanex (HT Felix Salmon) explains perfectly what has happened on the US stock market in recent years. It has been taken over by machines trading with each other. These algorythmic trading bots now make up a large proportion of all trade.
Last week Knight Capital, which is the market maker for 10% of stock trading there, blew up after a software glitch on one day saw it make US$440 mln of losses within hours.
The chart shows the progression of High Frequency Trading (HFT) over the last five years. Watch the date change at the bottom left. The spikes at either ends of the day are when trading starts and ends. The different coloured lines are for the different exchanges. No wonder everyone is buying US Treasuries.
Here's Felix explaining at Reuters why this makes a financial transaction tax a good idea:
Back in 2007, I wasn't a fan of a financial-transactions tax; today, I am. And this chart shows better than anything why my opinion has changed. The stock market is clearly more dangerous than it was in 2007, with much greater tail risk; meanwhile, in return for facing that danger, society as a whole has received precious little utility. Are spreads a tiny bit tighter than they might be otherwise? Perhaps. But that has no effect on stock-market returns for long-term or even medium-term investors.

The stock market today is a war zone, where algobots fight each other over pennies, millions of times a second. Sometimes, the casualties are merely companies like Knight, and few people have much sympathy for them. But inevitably, at some point in the future, significant losses will end up being borne by investors with no direct connection to the HFT world, which is so complex that its potential systemic repercussions are literally unknowable. The potential cost is huge; the short-term benefits are minuscule. Let's give HFT the funeral it deserves.
3. Remember this? - US Treasury Secretary Timothy Geithner wrote this New York Times editorial in August 2010 titled 'Welcome to the Recovery'.
4. Don't intervene? - Gareth Morgan writes on his blog that people calling for Reserve Bank intervention to bring the New Zealand dollar down should be patient and wait for it to fall naturally.
That assumes the currency is simply a reflection of the relative economic growth and commodity price outlooks. The trouble is the New Zealand dollar has been disconnected from the fundamentals for some time. The IMF estimates it is around 15% over valued. Even the Reserve Bank says it is overvalued.
I wonder how long we can or should wait when it's clear central banks around the world (except in Australasia) are printing money hand over fist to devalue their currencies and boost their export sectors. America, Britain, Switzerland, Japan and China are all manipulating their currencies in one way or another. See #8 below for the lastest from China.
Morgan also says printing would worsen our current account deficit (and worsen inflation?).
Wouldn't it make sense then to impose some basic capital controls, including perhaps a loan to value ratio limit on mortgage lending to stop the capital from flooding in?
Here's Gareth explaining why we should wait:
There are calls for the Reserve Bank to intervene but as always that would be high risk. What we're witnessing is a rise in the currencies of all the commodity producers as the capital markets perceive world growth will slowly pick up despite Europe's recession. For now that expectation is leading the recovery of commodity prices.

Unless The Reserve Bank thinks printing and selling NZDs into that enthusiasm will unhinge us from the upward pressures on other commodity currencies, it would soon find itself doing little else but stimulating the domestic economy, possibly with no sustained effect on the NZD. That would exacerbate the current account needlessly.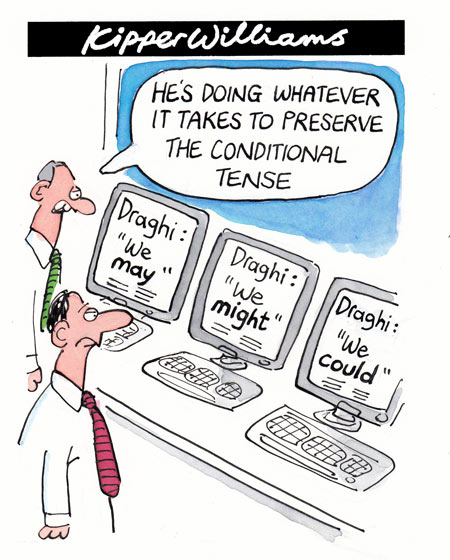 5. The frightening lessons of the Bo Xilai affair - The Economist writes here about what we should learn about the sacking of high profile Chinese politician Bo Xilai.
The episode gives the lie to many of the myths they foster: that, despite being unelected, they are "meritocrats", in their jobs because they are good at them; that they are, if not entirely honest, then at least corrupt within forgivable bounds; and that the way a new generation of leaders is chosen every ten years is orderly and consensual. The Bo Xilai case has lifted a curtain on a world of thuggery, banditry and vicious, personalised power struggles, reminiscent in some ways of the ten-year nightmare from which the country spent a generation trying to awaken: the Cultural Revolution.

Thanks to the internet and microblogs, however, Chinese citizens now know things about the Bo family that make the party look, well, not quite the vanguard of the proletariat. Mr Bo was a Politburo member until April, and until the previous month was party secretary in the city of Chongqing and its province-sized hinterland. Tales have spread of the Bo family's millions—or billions—in assets salted away overseas, of their son's education in elite British and American institutions, of his mother's access to the private jet of a tycoon buddy.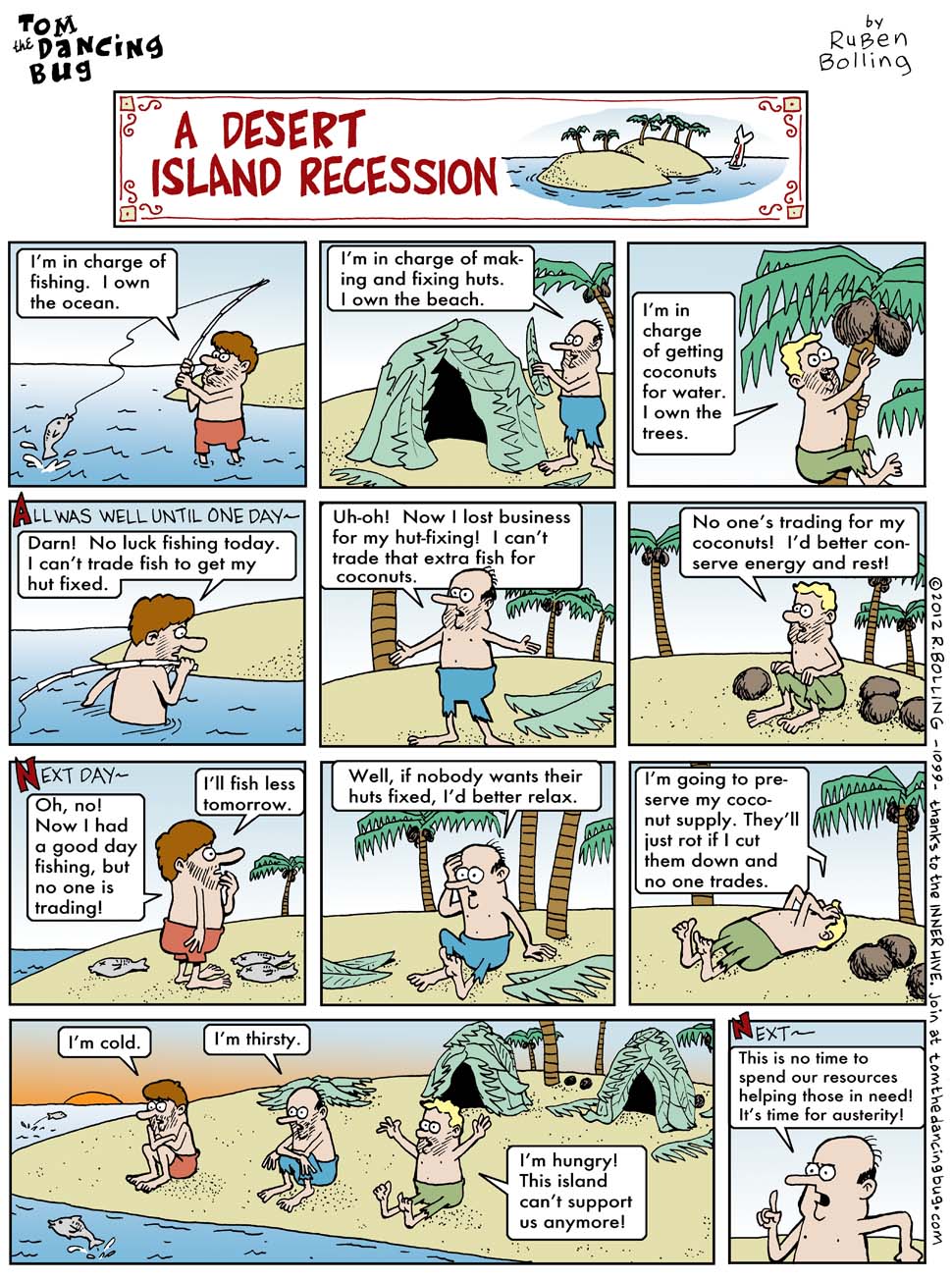 6.  Chinese profits slumping - Gordon Chang at Fortune reports on how most Chinese listed companies are now reporting big profit falls and profit warnings.
The list of companies forecasting profit declines is impressive.  Air China, the nation's flag carrier and the world's second-largest airline by market value, has said profits will fall by more than 50%.

Huawei Technologies, China's largest manufacturer of phone equipment, reported a 22% drop in H1 operating profit.  The profits of Huawei's rival, ZTE, fell by 12%.  ZTE's result appears suspicious because just two weeks before it had warned profits might fall as much as 80%.  The company, when issuing its warning in the middle of last month, blamed "postponement of tenders" by Chinese network carriers and other reasons for a precipitous fall.  Also not helping ZTE is China Telecom paying bills slowly.

What Chinese companies tell the public is one thing; what they say in private is another.  As Patrick Chovanec of Tsinghua University in Beijing notes, "Of the companies that I talk to throughout China, there isn't a single one that is looking at an increase in revenues or an increase in profits this year."
7. How much? - Eric Crampton at Offsetting Behaviour points to an apparent leak in NBR's NZ Property Investor showing Christchurch's covered stadium, convention centre and sports centre could cost a combined NZ$1.6 billion, with half of that paid by the central government. Really? That sounds an awfully high number.
NBR NZPI has been supplied with figures by a reliable source who cannot be identified due to possible repercussions. The covered rugby stadium is tipped to cost  $506 million, the convention centre $460 million and the metro sports arena $227 million. Other elements of the plan make up the balance of the $1.6 billion.
By contrast the recent parallel city plan based on the "Share An Idea" programme with residents allocated about $200 million for a rugby centre, $150 million for a convention centre and $120 million for a metro arena.
According to NBR NZPI informant, the government has indicated it would come up with roughly half the money for the Rolls Royce plan. But subsequently there have been calls for the city sell assets to pay a greater share. A community leader Reverend Mike Coleman described the scale of the plan as "bizarre." "It's emporer's clothes stuff. To even talk seriously about a rugby stadium or convention centre at these prices is absurd. We are not a big city in the scheme of things, we are a large town of about 300,000 people. We don't want to end up stuck with millstones like the Dunedin stadium."  
8. China set to devalue - New Zealand may have given up on trying to influence its currency, but China certainly hasn't, and won't. We are being incredibly naive about this and risk being the last man standing in this game of 'print and devalue to beggar thy neighbour'
Here's MNI reporting from Chinese official newspapers that the Yuan will be 'allowed' to depreciate.
 Leading official newspapers said Monday that the yuan is officially being allowed to depreciate as the government shifts policy towards shoring up domestic growth and shielding the economy from the European debt crisis. A politically-charged front-page editorial in the official China Securities Journal said, "the market is gradually accepting that the yuan has begun a period of depreciation" because of Europe, dollar strength and slowing domestic growth.

"For the purposes of boosting exports, stabilizing inflation expectations and managing money supply, appropriate depreciation and depreciation expectations at the present stage are good things for monetary policy," it said.
9. A slow death for Swiss Banks - It's hard to feel much sympathy, but Switzerland's notoriously secretive and...er...open banking system looks like it may die a death of a thousand cuts due to the intense pressure being exerted by tax authorities and politicians all over the world trying to chase down tax avoiders, drug lords and terrorists.
Western Europeans may pull as much as 135 billion francs ($139 billion), or 15 percent of their holdings, from Swiss banks, said Herbert Hensle of Cap Gemini SA. Bank Sarasin & Cie. AG reported last week that private clients withdrew 3 billion francs from Swiss locations in the year through June.

Switzerland built the world's biggest offshore wealth center during an era of "black money" that ended when the U.S. suedUBS AG (UBSN) three years ago. Many of the highest fee-generating European and American customers are withdrawing funds as the hunt for tax evaders widens. As many as 100 Swiss banks will vanish, according to Vontobel Holding AG Chief Executive Officer Zeno Staub.

"It will not be a big bang, but an erosion as amnesty programs are put together and as clients declare themselves and come clean," said Francois Reyl, chief executive officer of Geneva-based Reyl Group, which manages 5.5 billion francs of assets. "Those banks which don't adapt will die a slow death."

As much of one-third of the $3 trillion of private wealth managed in Switzerland may be undeclared and at risk from foreign tax collectors, said Benedict Hentsch, chairman of Geneva-based Banque Benedict Hentsch & Cie. SA.

"Non-declared offshore assets were traditionally the most profitable assets," said Andreas Lenzhofer, of Booz & Co. in Zurich. "There was very little client interaction, very little cost of compliance and the clients weren't sensitive to prices. Now offshore clients are becoming the most expensive, challenging the profit model of the banks tremendously."
10. Totally Jon Stewart on Mitt Romney's tax returns and baseless accusations. I love how he calls HuffPo the Sideboob Gazette, which is now about right.
(Updated with correct link to Gareth Morgan's blog here.)