Here's my Top 10 links from around the Internet at 2 pm in association with NZ Mint.
As always, we welcome your additions in the comments below or via email tobernard.hickey@interest.co.nz.
See all previous Top 10s here.
My must read is #1 on the rise of the really amazing robots.
1. The rise of the robots - Here's the New York Times with more detail on how the increasing use of the Internet and technology is reducing the number of jobs and wages for the middle classes in the developed world. It looks at how Phillips is using very fancy robots to do finicky things that humans (or animals as the Chairman Foxconn describes them) used to do.
The theory, of course, is this improves productivity and translates into higher wages and profits, which are then distributed to the populace who can spend more leisure time enjoying the fruits of the machines' labour.
Those who have lost their manufacturing jobs will, in theory, retrain into higher value work and produce even more glorious output for new businesses that form from the ashes of the old ones.
In practice, or course, it isn't working out like that.
The benefits are accruing to the owners of capital, many of whom are in the 0.1%.
They can't possibly spend it all, and instead of investing it in new businesses and jobs and technology, they are hoarding their cash into government bonds. How might this cycle be broken?
Many industry executives and technology experts say Philips's approach is gaining ground on Apple's. Even as Foxconn, Apple's iPhone manufacturer, continues to build new plants and hire thousands of additional workers to make smartphones, it plans to install more than a million robots within a few years to supplement its work force in China.

Foxconn has not disclosed how many workers will be displaced or when. But its chairman, Terry Gou, has publicly endorsed a growing use of robots. Speaking of his more than one million employees worldwide, he said in January, according to the official Xinhua news agency: "As human beings are also animals, to manage one million animals gives me a headache."

The falling costs and growing sophistication of robots have touched off a renewed debate among economists and technologists over how quickly jobs will be lost. This year, Erik Brynjolfsson and Andrew McAfee, economists at the Massachusetts Institute of Technology, made the case for a rapid transformation. "The pace and scale of this encroachment into human skills is relatively recent and has profound economic implications," they wrote in their book, "Race Against the Machine."

2. 'It's called capitalism' - That's what Google Chairman Eric Schmidt said when defending the 2.3% tax rate Google paid on overseas profits.
The company avoided about $US2 billion ($A1.9 billion) in worldwide income taxes in 2011 by siphoning $US9.8 billion in revenue into a Bermuda shell company.

Governments in France, Britain, Italy and Australia are probing Google's tax avoidance as they seek to boost revenue. Mr Schmidt said the company's efforts to reduce its tax bill were legal. "We pay lots of taxes; we pay them in the legally prescribed ways," he said. "I am very proud of the structure that we set up. We did it based on the incentives that the governments offered us to operate."

The company, whose company motto is "Don't be Evil", isn't about to turn down big savings in taxes, he said. "It's called capitalism," he said. "We are proudly capitalistic. I'm not confused about this."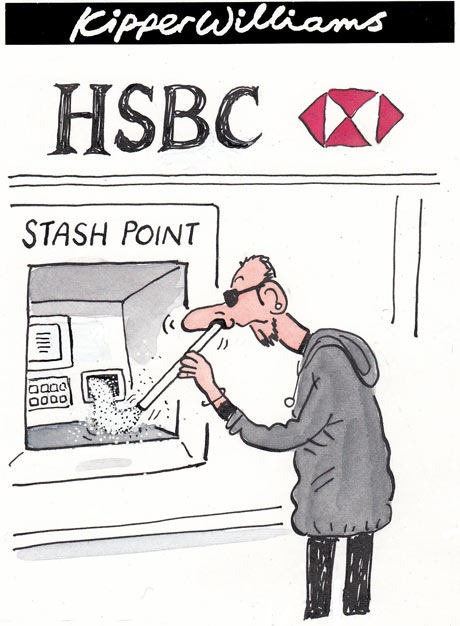 3. Europe risks repeating Japan's lost decades - So says the FT's Sebastian Mallaby in this excellent piece.
The scariest lessons from a Japan-eurozone comparison are social and political. For better or worse Japan has a homogenous society and placid politics; the Liberal Democratic party, architect of the bubble that laid waste to the economy, heads into next Sunday's election as clear favourite.

Japan's cohesion is both reflected in and protected by surprisingly low official unemployment, which has never risen above 5.4 per cent in the past 30 years. Contrast that with Spain or Greece, where unemployment stands at about 25 per cent, or France or Italy, where it stands at 11 per cent. Add in riots and demonstrations across Europe, and you begin to wonder how the centre can hold.
4. The Great Renewal - This is the theme of Xi Jingping's new presidency. Here's the 8 themes of that renewal..
5. Nice offices - One of those themes is quelling public anger over abuse and corruption by officials, including building grandiose offices.
Here's one:
Experts and members of the public have reacted with anger to a report that the office building of the Jinan government in East China's Shandong Province is the second largest office building in the world, second only to the Pentagon in size. People's Daily Online reported Tuesday that the Long'ao Building in Jinan, the capital city of Shandong, where the city's government agencies are located, covers a floorage of 370,000 square meters, making it the largest government workplace in China and also the largest single building in Asia.

The news attracted over 7,000 comments on Sina Weibo, mostly from people expressing their opposition to such extravagance.

"This indicates that government officials have excessive power in their hands but lack supervision and constraints. With such extravagance, the public will become disappointed and lose their trust for the government," Zhu Lijia, a public management professor with the Chinese Academy of Governance, told the Global Times.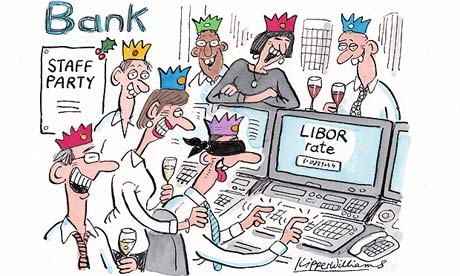 6. The confidence fairy is coming - Paul Krugman is amazed the peasants in Europe haven't revolted yet.
Europe has surprised me with its political resilience — the willingness of debtor nations to endure seemingly endless pain, the ability of the ECB to do just enough, at the very last minute, to calm markets when the financial situation seems ready to explode. But the economics of austerity have played out exactly according to script — the Keynesian script, that is, not the austerian script. Again and again, "responsible" technocrats induce their nations to accept the bitter austerity medicine; again and again, they fail to deliver results. The latest case in point is Italy, where Mario Monti — a good guy, deeply sincere — is leaving early, ultimately because his policies are delivering Italy into depression. (And yes, for the record, this means that Italy won't get the full Monti.)

So what's the answer? Stay the course, say the Eurocrats. It will work any day now — the confidence fairy is coming!
7. Radical action required - The Telegraph reports New Bank of England Governor Mark Carney is hinting at using Nominal GDP targeting to replace pure inflation targeting. HT TVHE..
Addressing the Chartered Financial Analyst Society in Toronto, Mr Carney said that in major slumps: "To achieve a better path for the economy over time, a central bank may need to commit credibly to maintaining highly accommodative policy even after the economy and, potentially, inflation picks up.

"To 'tie its hands', a central bank could publicly announce precise numerical thresholds for inflation and unemployment that must be met before reducing stimulus."
He added: "If yet further stimulus were required, the policy framework itself would likely have to be changed. For example, adopting a nominal GDP level target could in many respects be more powerful than employing thresholds under flexible inflation targeting."
8. Here's more from FTAlphaville on China's Shadow banking system, also known as Wealth Management Products, or Ponzi schemes...
More than half of the issuance this year is for tenors of 90 days or less; almost all of it matures in less than one year. They can also be handily moved on and off bank balance sheets, as deposits, in order to meet regulatory requirements — off balance sheet to reduce reserve requirements; or on balance sheet to meet loan/deposit ratios at the end of an accounting period. Chu again:

WMPs are vehicles that can borrow/lend, and banks engage in transactions with their own and each other's WMPs. This makes the pools of assets and liabilities tied to WMPs in effect second balance sheets, but with nothing but on-balance-sheet liquidity, reserves, and capital to meet payouts and absorb losses. These hidden balance sheets are beginning to undermine the integrity of banks' published balance sheets.

The possible effects of WMP popularity go beyond the risk of a few of the products blowing up and upsetting investors. As Chu notes, they are eroding the traditionally cheap and plentiful supply of deposits available to Chinese banks
\
9. 'Pax American winding down' - So says the US Government in a long term intelligence assessment reported by the FT.
China will be the world's largest economy by 2030 but the US will still remain "first among equals" in the international system, according to a new US government intelligence assessment of global trends.

The report predicts that Europe, Japan and Russia will continue to experience relative decline, and that Asia will come to dwarf the rest of the world in terms of its economic and military power.
10. Totally Jon Stewart on how US states compete against each other for jobs...to avoid beaver bites