Wednesday's Top 10 with NZ Mint: UK eyes office apartment conversions without council approvals; Japan's 'widowmaker' JGB trade; Currency wars galore; Beggar thy neighbour or thyself?; Dilbert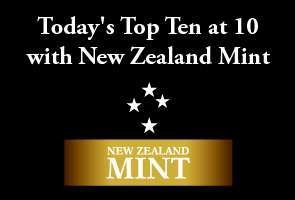 Here's my Top 10 links from around the Internet at 10 am in association with NZ Mint.
As always, we welcome your additions in the comments below or via email to bernard.hickey@interest.co.nz.
See all previous Top 10s here.
My must read today is #7 on the exodus of corrupt officials and their money from China to the rest of the world...
1. The Currency Wars of 2013 - Bloomberg reports Bundesbank boss Jens Weidemann has stepped up to criticise the Bank of Japan's latest moves to weaken the yen. It will print unlimited amounts from next year onwards to lift inflation to a new doubled target of around 2%.
The Currency Wars have kicked off the year with a bang.
He's worried about the loss of central bank independence from meddling politicians.
Hard to know why he's so surprised.
The European Central Bank's declaration that it would save the euro 'no matter what' has been a factor in all this currency meddling (except for NZ of course).
I'm also surprised he thinks the world hasn't seen competitive devaluations. Britain, Japan, China, Switzerland and America have all been doing it. Just not New Zealand. Never New Zealand.
"Already, alarming attacks can be seen, for example in Hungary or in Japan, where the new government is interfering massively in the affairs of the central bank, pressuring for a yet more aggressive monetary policy that's threatening the end of central bank autonomy," Weidmann, who also sits on the European Central Bank's Governing Council, said in a speech in Frankfurt last night. "A consequence, whether intended or not, could be the increasing politicization of the exchange rate."

"Until now, the international monetary system has come through the crisis without rounds of competitive devaluations," Weidmann said. "I very much hope it stays that way."
2. Will the ethical funds step up? - Reuters reports on a growing number of 'ethical' funds looking to pull out of companies that pay hardly any tax anywhere. I wonder how the NZ Super Fund deals with this.
FTSE Group, which compiles the share indexes that fund managers in the UK, United States and Asia use to build investment portfolios, said it was looking into excluding companies with what it called overly aggressive tax reduction policies from its ethical index group, FTSE4Good.

The FTSE4Good indexes are one of the benchmarks most commonly used by ethical funds to build their portfolios. European funds invested in socially responsible investments totalled 7 trillion euros (5.8 trillion pounds) at the end of 2011, according to European Sustainable Investment Forum, an ethical investment industry association.

Eleven percent of the $33.3 trillion in assets under professional management in the United States is invested in funds that screen for environmental and ethical factors, according to a 2012 report from the U.S. Forum for Sustainable and Responsible Investment.
3. No council approvals - The FT reports the British government is considering allowing property developers to redevelop empty office buildings into apartments without council approval in a desperate attempt to pump more supply into the market.
Should we do the same here?
The Financial Times has learnt that planning minister Nick Boles will announce a new "permitted development right", whereby many offices can be turned into residential properties without any permission. The changes will not, however, apply to shops or warehouses.

Ministers believe that with vacancy rates in the office sector running as high as 21 per cent in some regions, there is a case for changing empty office buildings into homes.

The rule change is likely to trigger a wave of conversions in central London, where residential property values have soared during the past five years. In London's West End, average residential values of £3,000 per sq ft compare to £2,375 for office space.
4. More adult nappies now sold in Japan than child's nappies - Satyajit Das has written an excellently, detailed summary of the Japanese malaise at Naked Capitalism. It's well worth a read. I didn't realise Japan had so many foreign assets left to sell.
Plenty of buffer to fuel the 'widowmaker' trade for a bit longer. It's well worth a read to understand what's going on in the land of the setting sun.
Given its large domestic savings and also the ability of the BoJ to further monetise its debt, the status quo can be maintained for a little longer. But eventually Japan's deteriorating public finances and declining ability to finance itself domestically will coincide with weakening ratings and large refinancing needs. Japan's deteriorating public finances and declining ability to finance itself domestically will coincide with weakening ratings and large refinancing needs.

Japan has an average debt maturity of 6 years, shorter than Spain, Italy and France. Around 60% of its debt must be refinanced in the next 5 years. This will expose Japan to the discipline of market investors at a vulnerable moment.

Once the problems emerge, they will be difficult to contain. As Economist Rudiger Dornbush once observed: "The crisis takes a much longer time coming than you think, and then it happens much faster than you would have thought".
5. Beggar thy neighbour or thyself - Mohamed El Irian from PIMCO is always worth a read. Here he is at Project Syndicate with his view on the currency wars.
New Zealand increasingly looks like becoming the last one to play the game.
Not many countries nowadays seek a strong exchange rate; a few, including systemically important ones, are already actively weakening their currencies. Yet, because an exchange rate is a relative price, all currencies cannot weaken simultaneously. How the world resolves this basic inconsistency over the next few years will have a major impact on prospects for growth, employment, income distribution, and the functioning of the global economy.

Many investors also feel the need to balance increasingly speculative investments ("satellite positioning") with much safer investments ("core positioning"). To meet the latter objective, they turn to prudently managed countries, placing upward pressure on their currencies, too – and, again, beyond what would be warranted by domestic fundamentals.

It is no wonder that more and more governments are worried about exchange-rate appreciation. In addition to short-term policy headaches, stronger currencies carry potentially significant costs in terms of hollowing out industrial and service sectors. So, after a varying mix of tolerance and "heterodox" responses, officials are pulled into loosening their own monetary policy in order to weaken their countries' currencies or, at a minimum, limit the pace of appreciation.
6. End of China's 1 child policy? - Reuters reports on the potential end of the one child policy in China. One for anyone trying to understand China to watch. A falling working-age population in China must slow their growth at some stage.
The country's labor force, at about 930 million, will start declining in 2025 at a rate of about 10 million a year, projections show. Meanwhile, China's elderly population will hit 360 million by 2030, from about 200 million in 2013.

"If this goes on, there will be no taxpayers, no workers and no caregivers for the elderly," said Gu Baochang, a demography professor at Renmin University.

China's top statistician, Ma Jiantang, said last Friday that the country should look into "an appropriate and scientific family planning policy" after data showed that the country's working-age population, aged 15 to 59, fell for the first time.
7. Property fire sale - The Telegraph's Malcolm Moore has a cracking story from Beijing on how crooked officials are desperately trying to dump all their luxury properties in China and get out before the corruption crackdown launched by new President Xi Jingping gets them. This could have implications for us if proceeds from property sales in China are funneled out and into luxury property in far-away places such as New Zealand....
The numbers referred to in the report about 40% of China's GDP having being smuggled out last year are stunning, if true.
A report by the Communist Party's powerful anti-corruption unit, the Central Commission for Discipline Inspection (CDIC), said "a wave of luxury home sales began last November and has accelerated since December".

It said the volume of deals had intensified by "a hundred times" after Xi Jinping, the incoming Chinese president, warned that corruption could kill the Party and put one of the country's most vigorous and resolute politicians, Wang Qishan, in charge of stamping out graft. The CDIC report, which was obtained by the Economic Observer newspaper, suggested that nearly 10,000 luxury homes had been sold by government officials in Guangzhou and Shanghai alone last year.

It also claimed that an astonishing $1 trillion (£630 billion), equivalent to 40 per cent of Britain's annual GDP, had been smuggled out of China illegally in 2012.

Economists and experts cast doubt on the figure, but said the flow of money from China was dramatic. Li Chengyan, a professor at Peking University, suggested that a total of roughly 10,000 officials had absconded from China with as much as £100 billion.
8. Nominal GDP targets - Bloomberg reports on the full scale debate going on in Britain over the adoption of a nominal GDP target by the Bank of England, rather than just using an inflation target. Yet New Zealand is clinging to the orthodoxy it invented, to the very last, it seems.
"There are certainly aspects of the inflation targeting regime to consider," King said in Belfast today in his final speech outside London before he retires at the end of June. "The inflation target was introduced almost 21 years ago, and it has now come of age. It would be sensible to review the arrangements for setting monetary policy."

In a wide-ranging address, King said the BOE is ready to add more stimulus if needed, though monetary policy is not a "panacea" and more must be done to strengthen banks and implement structural reforms. With his successor, Bank of Canada Governor Mark Carney, having raised the topic of the potential limits of inflation targeting, King welcomed that public debate.
9. Tax the multinationals - Auckland University Tax professor Craig Elliffe has written an excellent series for the NZHerald on the issue of multi-national tax avoidance. Well worth a read.
10. Totally Jon Stewart on the inauguration. It's all about the hair, or bangs, as they're called.
(Updated with cartoons)