Thursday's Top 10 with NZ Mint: 'There actually is a money tree'; The dangers of flammable sea-bed ice gas; The end of China's one-child policy?;Zombies are an economic indicator; Dilbert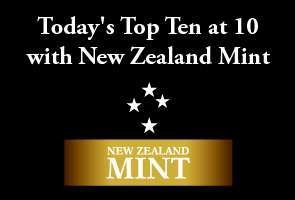 Here's my Top 10 links from around the Internet at 1 pm in association with NZ Mint.
As always, we welcome your additions in the comments below or via email to bernard.hickey@interest.co.nz.
See all previous Top 10s here.
My must read today is #1 on the failure of government austerity in Britain and Europe.
1. 'There actually is a money tree' - The debate over fiscal policy in Britain is coming to a head.
Prime Minister David Cameron is doubling down on the 'personal finance as fiscal policy' meme which says the best response for the government in a recession is to tighten its belt.
The FT's columnist Martin Wolf (along with many others) points out that there is a fiscal multiplier that means a cut in government spending will simply worsen the recession and increase the debt load relative to GDP.
This austerity disaster is writ large all over Europe, the United States, and to a lesser extent, here.
Although the scale of New Zealand's austerity is quite large relative to the size of the economy.
The Reserve Bank pointed out in its Monetary Policy Statement today the government's fiscal tightening is equivalent to 3.2% of GDP over the next four years. It could even be more if the government chooses to tighten spending further to hit its surplus target and offset the effects of the drought. 
Here's Martin Wolf making Cameron (and the rest of the Germanic Austerians in Europe) look plain silly:
The British prime minister's arguments for sticking to the government's programme of fiscal austerity were overwhelmingly wrong-headed. Mr Cameron argues that those who think the government can borrow more "think there's some magic money tree. Well, let me tell you a plain truth: there isn't." This is quite wrong.

First, there is a money tree, called the Bank of England, which has created £375bn to finance its asset purchases. Second, like other solvent institutions, governments can borrow. Third, markets deem the government solvent, since they are willing to lend to it at the lowest rates in UK history. And, finally, markets are doing this because of the structural financial surpluses in the private and foreign sectors.

Serious researchers, including at international organisations, argue that the multiplier effect of fiscal austerity may be far bigger than the OBR has hitherto assumed, at least in today's depressed circumstances. Moreover, even if the OBR believes the outcome turned out worse than forecast because of adverse shocks, rather than its underestimation of multipliers, this is an argument for active policy, not against it. The prime minister also stated: "[Labour] think that by borrowing more they would miraculously end up borrowing less ... Yes, it really is as incredible as that."

What truly is incredible is that Mr Cameron cannot understand that, if an entity that spends close to half of gross domestic product retrenches as the private sector is also retrenching, the decline in overall output may be so large that its finances end up worse than when it started.
2. A bleak outlook for Britain - Briton Felix Salmon at Reuters also points to the Wolf article in this assessment of the British economy. It's not good (the economic outlook that is). Salmon's piece is excellent. 
The arguments Cameron uses are remarkably similar to those used by John Key and Bill English. ie Low interest rates make everything possible and sustainable and they'll do anything to keep interest rates low.
Hmmm....
Cameron is placing all his chips on permanently low interest rates, which are the one thing he can't control. And at the same time, he's pursuing a contractionary fiscal policy, which is the main thing he can control.

This is the political mess that Mark Carney is inheriting as he takes over the Bank of England. The prime minister is betting everything on low interest rates and on loose monetary policy, while using fiscal policy to make Carney's job as difficult as possible.

The UK is in a very tough economic spot right now, and it needs coordinated fiscal and monetary policy to get itself growing again. But the leader of the Conservatives seems to relish the idea of doing nothing at all on the fiscal side, while the leader of the Bank of England only took the job after deciding that he wouldn't run for leader of the left-wing Liberal party in Canada. The chances of these two working effectively together seem slim indeed — and as a result, the future's looking pretty bleak for Britain.
3. Flammable ice - Last hope or gravest threat? - John Kemp writes at Reuters about the Japanese 'seabed ice gas' discovery I pointed to in yesterday's Top 10 from Ambrose Evans Pritchard.
Kemp is rightly cautious about how easy it will be to extract and about the monstrous greenhouse gas issues.
It is anyone's guess how much could actually be recovered. Ten to 50 percent might be technically recoverable, according to the GEA. The amount that could be economically recoverable might range from 12,000 EJ down to zero.

Hydrates can make up as much as 85 percent of the bulk volume of porous and permeable sands and gravel formations, falling away to less than 10 percent of fine-grained sediments like shales.

Unfortunately, most of the gas hydrate appears to be trapped in fine-grained sediment. "The prospects for commercial development of natural gas from such a highly disseminated resource are very poor without a paradigm shift in technology," the GEA concluded.

Climate researchers worry that as global temperatures rise, the hydrates will become unstable, releasing thousands of billions of tonnes of methane into the atmosphere. Methane is 21 times more potent as a greenhouse gas than carbon dioxide.

Mass release of methane hydrates from the ocean floor "appears to have occurred in connection with rapid warming episodes in the Earth's history", according to the Intergovernmental Panel on Climate Change's Third Assessment Report published in 2007.

IPCC estimated 4,000 billion tonnes of methane are locked away in ocean hydrates, with a global warming potential equivalent to 84,000 billion tonnes of carbon dioxide. Annual emissions from burning fossil fuels currently amount to 34 billion tonnes of CO2. Releasing all that methane, or burning it, would have substantial climate consequences.
4. End of the one child policy? - WSJ's RealtimeChina blog (which means there's no paywall) reports the Chinese agency tasked with policing the one-child policy seems to have been stripped of its powers.
Saying that there is no change is a measure to save face and a recognition that they can't announce all the change in one day. The National Population and Family Planning Commission was created for a single mandate of controlling population growth and now they no longer have that, those powers have been dissolved.

What the government is doing is a major political move and they cannot make or announce all the policy changes that go along with it in one day. They know they can't dismantle everything all at once. It's going to take some time.

It will not take long, however, for change to come. Leaders are aware of the changing demographics. The one-child policy has taken a toll on the labor force and has jeopardized the future economy.
5. Central bank buying of NZ government bonds - The most interesting revelation from today's Monetary Policy Statement was Graeme Wheeler's comment that he knew other central banks were buying New Zealand government bonds as part of their Reserve buying programmes.
This is how printed money is lifting our currency to over-valued levels. 
Sigh. Wheeler disclosed this a curiously academic fashion. Here's the RBNZ statistics showing non-resident holdings of NZ government bonds up to around 67% now  (in Wheeler's words) from 57% a year ago.
6. So who is buying - The FT has a useful piece here on central bank buying of other country's bonds. It's not always easy to track.
Bankers said there had been days when the SNB was the biggest single buyer of Australian debt. Figures released by the SNB later in the year confirmed the rumours; the proportion of "other" currencies on its balance sheet – the Australian dollar, Swedish krona, Danish krone, Singapore dollar and Korean won – rose.

This level of transparency from a central bank is rare. Many monetary authorities in Asia and the Middle East refuse to declare the currency composition of their reserves even to the IMF, which compiles data on the holdings. And it is reserve managers in these regions that have seen their portfolios expand the most in recent years. Clues to the behaviour of these central banks can, however, to some degree be gleaned from disclosures of the SNB, and others, such as the Bank of Israel, that are less opaque.

Like any other investors, central bankers can succumb to herd-like behaviour. Anecdotal and empirical evidence indicates Switzerland's appetite for currency diversification is matched elsewhere. Of those that do declare the currency composition of their reserves to the IMF, the proportion of assets invested in currencies other than the dollar, yen, euro or pound rose from less than 2 per cent in 2006 to nearly 6 per cent last year.
7. Jobs and Wages - Here's an excellent piece from Charles Hugh Smith on the current strategy of trying to inflate asset bubbles with printed money to try to power up economic growth again.
It's obviously not working.
The current de facto policy of inflating asset bubbles to spark a "wealth effect" is no substitute for policies that make it less burdensome to start new enterprises and hire employees.The Status Quo is shameless when it comes to hyping the recovery by whatever metric is most positive. Recently, that has been the stock market, but if GDP rises significantly (and recall GDP increases if the government borrows and blows money), then that number is duly trotted out by politicos and Mainstream Media toadies.

If we scrape away this ceaseless perception management, we find that legitimate broadbased prosperity is always based on rising employment and increased purchasing power of wages. The phantom wealth that is conjured by asset bubbles vanishes when the bubbles inevitably pop, leaving all those who borrowed against their ephemeral bubble wealth hapless debt-serfs.

Since very few households own enough productive assets (i.e. financial assets above and beyond the family home equity) to replace earned income (i.e. a job) with unearned income, rising asset yields and prices do little to improve household wealth or income.
8. Zombies and the economy - They're a leading indicator, HuffPo reports.
Zombies seem to be everywhere these days. In the popular TV series "The Walking Dead," humans struggle to escape from a pack of zombies hungry for flesh. Prank alerts have warned of a zombie apocalypse on radio stations in a handful of states. And across the country, zombie wannabes in tattered clothes occasionally fill local parks, gurgling moans of the undead.

Are these just unhealthy obsessions with death and decay? To Clemson University professor Sarah Lauro, the phenomenon isn't harmful or a random fad, but part of a historical trend that mirrors a level of cultural dissatisfaction and economic upheaval.
9. Print baby print - Here's Nouriel Roubini saying the European Central Bank should get down and dirty in the currency wars.
"They have to cut the policy rate, they have to stimulate the economy, they have to try to weaken the value of the euro," said Roubini, who was credited with predicting the financial crisis of 2008.

The euro rallied from $1.20 last July to $1.37 last month as talk of eurozone disintegration subsided after the ECB announced it would backstop weaker members and the European Union agreed to create a permanent bailout fund.

It has since fallen back to around $1.30, in part due to concerns about the impact of political deadlock in Italy. But it is still proving a headache for exporters particularly in southern Europe. "The euro should be 10, 20 or even 30% weaker to restore the competitiveness of the [eurozone] periphery," Roubini said.
10. Totally Jon Stewart on dogs and gun control. Seriously.