Bernard Hickey says the RBNZ's OBR policy is a waste of time. Let s just have a proper deposit guarantee scheme. Your view?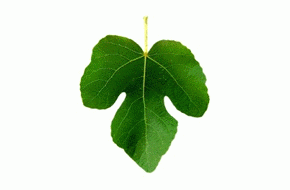 By Bernard Hickey
Imagine this.
It's the afternoon of Saturday November 17, 2018 and Prime Minister Steven Joyce has called an urgent news conference in the Beehive theatre-ette.
This follows vague unreported rumours in the previous two days that Bank XYZ, one of the big four, had been unable to refinance its 90 day Commercial Paper in international markets because of investor concerns about a 30% slump in house prices in the previous two years and unemployment rising over 15%.
Mr Joyce steps up to the lecturn and announces Bank XYZ will be closed immediately and reopen on Monday morning after an Open Bank Resolution process.
Bank XYZ's systems were changed in 2012 and 2013 to allow the bank to close for a day and reopen after a portion of term deposit accounts can be frozen and then given a 'haircut' to help recapitalise the bank.
Mr Joyce says term depositors will have their deposits shaved by 8% to ensure the bank has sufficient capital and because the government will not use taxpayers funds to bail out an Australian owned bank.
"We cannot allow private bankers and shareholders and depositors to privatise the profits of banking while the losses are socialised and paid for by taxpayers," Joyce says.
"Unless we do this, banks will believe they are too big to fail in future and take advantage of the biggest moral hazard we've ever seen," Joyce says.
"Depositors knew the risks that a bank could fail. Now they must take that loss," he says before walking off the stage without taking questions.
The press release handed out at the news conference says covered bond holders in Switzerland and Germany will not be subject to the 8% haircut because these bonds are secured directly by Bank XYZ's best mortgages.
I can imagine this happening, but I and everyone else knows in their bones it would never be allowed to happen.
Firstly, New Zealand's banks are reasonably well capitalised and have passed stress tests for just such scenarios of house price slumps and unemployment spikes.
Secondly their Australian parents are very unlikely to let one of their New Zealand subsidiaries fail.
And finally, a New Zealand Government could never realistically impose those sorts of haircuts on depositors without unleashing utter chaos.
The Government would first nationalise and bail out the bank.
If Prime Minister Steven Joyce ever were to use the OBR process on one of the banks then this would immediately spark runs on the other three.
New Zealand's banking system is far too concentrated and 'Too Big To Fail' for that not to happen.
There would be lines at ATMs for Banks ABC, DEF and GHI.
Their websites would crash under the weight of people trying to transfer their money.
Australian bank executives and ministers would be on the next plane to Wellington to personally kick Mr Joyce in the goolies and demand a reversal of his announcement.
So we all know OBR will never be used.
So why is it being created at all?
It's a fig leaf for the government say the big four banks are not government guaranteed, when we all know in our bones they are of course government guaranteed.
It means that guarantee is not accounted for and expressed in the form of a deposit insurance scheme that would reduce bank profits. Labour and the Greens are right. Our banks are too big to fail and we should be honest about that by creating a Deposit Insurance Scheme for deposits under NZ$250,000.
The big boys and girls with deposits bigger than that can fend and analyse for themselves.
This is not radical.
Almost every other OECD country, including Australia, has such schemes or is planning them.
We should do the same and give up the figleaf and the pretension.
---------------------------------------
This article was first published in the Weekend Herald. It is used here with permission.