Opinion: Govt apparently leaves it up to SOE Meridian to stitch up a deal with Rio Tinto and keep the asset sales programme on track. No pressure then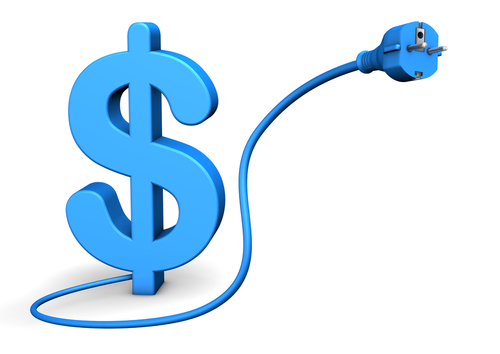 By David Hargreaves
So, the Government has stepped back. Or has it?
Only five days after publicly letting on that it was involved in trying to broker a deal with global mining behemoth Rio Tinto that would keep the Tiwai Point aluminium smelter open, the Government has now apparently pulled back again.
Perhaps realising quite quickly that involvement in such closed door negotiations (not for the first time) was appearing to be a bad look, Prime Minister John Key attempted to seize the high ground today. He announced that Rio had rejected the amount of taxpayers' money the Government put on the table and that the Government would therefore not negotiate further.
Taking the statement at face value, this observer concurs. The Government should not be putting an undisclosed quantity of our money on the table in what is blatantly an attempt to prop up the asset sales programme. Yes, sorry Southlanders, while the Government would be bothered by closure of Tiwai Point (job losses are never a good look for governments) it would be a heck of a lot more bothered if its attempts to raise between NZ$5 billion and NZ$7 billion through asset sales are sabotaged. 
But do we really believe that the Government is now going to just leave it there?
Key is indicating that it is now up to Meridian Energy, the Tiwai Point electricity provider, to seal a deal with Rio. The problem with that of course is that Meridian and the Rio subsidiary that owns the smelter have been negotiating - it seems miles apart - since last July. Meridian's chief executive Mark Binns as a former lawyer and then senior executive with Fletcher Building would know a bit about big corporates and playing hard ball. And he was of the view just last Thursday that Meridian will not be able to strike a deal. He should know, surely. So, what could have changed over the long weekend?
This observer finds it difficult to imagine that the big muscle-flexing Rio will turn to jelly because the NZ Prime Minister says no more money will be thrown in its direction by the Government. Remember Rio is negotiating from an absolute position of strength here. It needs and wants to close smelters. It will be absolutely prepared to shut the door at Tiwai Point unless it gets a sweet deal. Its strategy is therefore not brinksmanship. It is not taking a risk. It is attempting to do the best it can and if it cannot achieve what it wants then the smelter is gone. No doubt. No regret.
So, where does that leave us?
If Rio turns around now and says: 'That's it we are shutting the smelter,' then the country is faced with about 15% of its power generation having no home. Very good for the consumer. Very bad for Meridian and the asset sales programme.
Key is now making a lot of the fact that Rio is tied in to a power supply contract for the next three years, with a further two-and-a-half years winding down period in the event of closure of the smelter. But is he saying that the 440,000 people who have pre-registered interest in buying Mighty River Power shares should just go ahead and buy, knowing that power prices will be good for the next three years but after that, who knows? Surely not.
Or has the Government actually changed tack? Perhaps it has realised quickly there is no negotiating with Rio (not even secretly as seems to be the way with this Government). So, maybe it is going to squeeze Meridian. Will the board and executives of Meridian now face behind the scenes pressure from the Government to cut a deal with Rio that disadvantages Meridian but does, for the time being, save the smelter for an indefinite period - long enough for the Government to cash in on its state energy assets?
Key's remark that "a smoother transition is certainly in Meridian's interest" seems telling in that respect. Will Key and his government really just stand by and watch Meridian put up the shutters on negotiations with Rio? Would the Government, for example, consider directly subsidising Meridian at the taxpayers' expense so that it can strike a deal?
If the Government is now planning to pressure Meridian behind the scenes to reach a deal - purely to save the asset sales programme - then that would be grossly unfair on the SOE. And it would be the sort of Government interference that is not supposed to happen under the SOE model. It would also very probably be very unfair on the people of this country.
The logical thing would obviously be to postpone the asset sales till after the Tiwai Point issue is concluded. But the Government is philosophically too heavily committed it seems.
Perhaps also, the Government realises that Tiwai Point is ultimately doomed one way or another and that the country is heading for a surplus of electricity supply at some point in the future regardless. So, it short-sightedly wants out of the power companies as soon as possible. Cut and run it's called.
One way or another though, it is all looking like a royal mess of the sort that tends to occur when political dogma runs headlong into the realities of the world.