Friday's Top 10 with NZ Mint: Why isn't the wealth effect from new asset bubbles creating real economic growth?; What happened to the trickle down effect?; NZ's starring role in the mistakes Reinhart and Rogoff made; Dilbert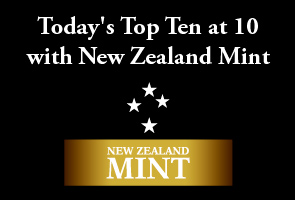 Here's my Top 10 links from around the Internet at 1 pm today in association with NZ Mint.
As always, we welcome your additions in the comments below or via email to bernard.hickey@interest.co.nz.
See all previous Top 10s here.
My must read today is #2. It's the best summary I've seen recently of the problem with the global economy. My apologies for no Top 10 yesterday. I got whacked by the Labour/Green power bombshell.  
1. Show us the growth - We've had the money printing.
We've got the asset bubbles.
Now show us the growth.
This is the missing link in the grand strategy. Central banks and governments have stabilised the global financial system. They have pumped back up the asset bubbles. Now they need this activity to spread to the real economy in the form of more consumer spending, more income, more jobs and, more broadly, real economic growth. They are hoping the wealth effect will kick-start the global economy and they will be able to (very carefully and accurately) withdraw that stimulus without causing an inflationary outburst. But so far that wealth effect hasn't restarted real growth. 
So why isn't it happening? In my view, there's three drags on the real economy that mean the money isn't leaping the species barrier from asset markets to the real economy in the developed first world at least.
Firstly, the scale of the household and government debt now weighing down the developed world is huge. People are repaying debt, or at least aren't taking on more debt.
Secondly, the ageing of workforces and population structures in the developed world is slowing growth because older people save proportionately more and are relatively less productive. 
Thirdly, the evolution of global capitalism towards outsourcing production costs to lower wage economies is pressing down on real wages for lower to middle income groups. These are the groups who do most of the spending in the Western World's consumer economy. With more of the income share accruing to the top 10%, less of that is being spent on those consumer goods. That is slowing growth.
But none of this suggests how it all might end. Will this deluge of fresh money eventually catch fire? Or will consumers be encouraged to take on more debt on such a scale that it triggers another 2008 bust that wipes out a banking system even more dominated by Too Big To Fail banks?
Or will consumers and voters revolt in such as way as to derail the strategy? Will they force a redistribution of wealth and income so the consumer-dominated economy can resume its growth in a sustainable way? 
We'll see. 
2. Here's Jesse Eisinger writing at New York Times about the risks of asset bubbles. He covers similar themes.Are we moving from the crash to the bubble, dispensing with that pesky economic recovery thing altogether?
The Federal Reserve is well into its third round of "quantitative easing," in which it buys longer-term assets to bring down long-term lending rates. We are about five and a half years into the Fed's extraordinary monetary policies (its out-of-the-box lending programs began before the crash, in late 2007).

The effect the central bank hopes to produce hasn't materialized. Despite modest growth, the economy remains a wellspring of misery, with mass unemployment, wage stagnation and factories going unused. In March, a smaller percentage of working-age people were actually working than at any other time since 1979.

Through its unconventional policies, the Fed is trying to ease the crisis. It has succeeded in driving down lending rates. Ben S. Bernanke and company would also like to kindle inflation expectations, spurring people to buy and companies to invest today instead of waiting until tomorrow. Supposedly, all of this will drive a self-sustaining economic recovery.

Instead, the Fed has kindled speculation. Investors are desperate for yield and are paying up for riskier assets. In areas like real estate, structured finance and equities, the markets are ahead of the fundamentals. It doesn't look to me like a bubble yet. But I would call it the Dysplasia Stage, abnormal growth that looks precancerous.

It's not just an economic or financial issue, it's cultural and psychological. We seem to have unlearned what real growth is and simply substituted speculative bubbles. Policy makers are either paralyzed or barrel forward because this is all they know how to do.
3. Will the trickle down theory work? - Here's Eisinger again on whether money will trickle down the from wealth to the broad populace to restart growth. Maybe not.
The Fed is engaged in "trickle-down monetary policy," said Daniel Alpert, managing partner of Westwood Capital, an investment bank. "This type of monetary policy is making the wealthy wealthier and hoping that it trickles down to the shop floor."

But "trickle down has never worked," he said. "The wealthy don't need to consume. And when there is oversupply of capacity, the wealthy don't need to invest in new capacity."

Has the Federal Reserve monetary policy reached the average American? To a certain degree, yes. Many Americans have been able to refinance their homes. Those auto loans may be helping people get to and from work.

But the economic effects are modest for the size and scope of the effort. Investors glory in the asset inflation. The most pronounced effect of low mortgage rates has been to allow people with good credit and low debt to refinance multiple times over the last few years. Stock ownership is concentrated among the wealthy; junk bonds and collateralized loan obligations only more so.
------------------------------------------------------------------------------------------------------------------------------------------
Keep it safe. Keep it in a New Zealand Mint safety deposit box. Details here »
------------------------------------------------------------------------------------------------------------------------------------------
4. Oops - It seems the key research done in 2010 that convinced many governments to embark on austerity to reduce their debt loads and avoid economic slowdowns was based on some basic errors. It's a bombshell for the debate about whether government austerity just worsens the debt load, or will actually boost economic growth in the longer term. 
Here's Economics Professors Robert Pollin and Michael Ash writing at FT.com about the errors in the Reinhart/Rogoff (This time is different: growth in a time of debt) research and book 
And it seems New Zealand's experience has a starring role in the mistakes that Reinhart/Rogoff made. 
In their work with a sample of 20 advanced economies over the postwar period, they report that average annual GDP growth ranges between about 3 per cent and 4 per cent when the ratio of public debt to GDP is below 90 per cent. But average growth collapses to -0.1 per cent when the ratio rises above a 90 per cent threshold.

In a new working paper, co-authored with Thomas Herndon, we found that these results were based on a series of data errors and unsupportable statistical techniques. For example, because of straightforward miscalculation and unconventional method of averaging data, a one-year experience in New Zealand in 1951, during which economic growth was -7.6 per cent and the public debt level was high, ends up exerting a big influence on their overall findings.

When we performed accurate recalculations using their dataset, we found that, when countries' debt-to-GDP ratio exceeds 90 per cent, average growth is 2.2 per cent, not -0.1 per cent. We also found that the relationship between growth and public debt varies widely over time and between countries.
5. So Keynes was right then? - Pollin and Ash conclude, essentially, that this mistake blows the austerian argument out of the water and takes us back to realising Keynes was right after all.
The case for austerity has never relied entirely on Prof Reinhart and Prof Rogoff. But the other major claims made recently by austerity hawks have also not held up well. Focusing on the US case, austerity supporters circa 2009-10 consistently argued (frequently in this newspaper) that the large US deficits would lead to dangerously high inflation and interest rates. Neither of these predictions came true. In fact, both inflation and the interest rates on US Treasuries were at historic lows in the four years, 2009-12, during which government deficits were at their peak.

It is also not true that the large deficits have created an unsustainable burden on US government finances. In fact, since 2009, the US government's interest payments on debt have been at historically low levels, not historic highs, despite the government's rising level of indebtedness. This is precisely because the US Treasury has been able to borrow at low rates throughout these high deficit years.

We are not suggesting that governments should be free to borrow and spend profligately. But government deficit spending, pursued judiciously, remains the single most effective tool we have to fight against mass unemployment caused by severe recessions. Recent research by Prof Reinhart and Prof Rogoff, along with all related arguments by austerity proponents, does nothing to contradict this fundamental point.
------------------------------------------------------------------------------------------------------------------------------------------
New Zealand Mint. Experts in gold & silver bullion, commemorative coins and jewellery. Details here »
------------------------------------------------------------------------------------------------------------------------------------------
6. The other side of the story - Reinhart and Rogoff have acknowledged the excel spreadsheet error, but are defending their work. Bloody Microsoft.
Here's their rebuttal to the rebuttal.
We are grateful to Herndon, Pollin and Ash for the careful attention to our original Growth in a Time of Debt AER paper and for pointing out an important correction to Figure 2 of that paper. It is sobering that such an error slipped into one of our papers despite our best efforts to be consistently careful. We will redouble our efforts to avoid such errors in the future. We do not, however, believe this regrettable slip affects in any significant way the central message of the paper or that in our subsequent work.
7. The problem with the new plutocracy - Here's Chrystia Freeland from Reuters talking the implications of the astonishing growth over the last two decades of a global and meritocratic super-rich elite.
What's the significance of the increasing concentration of wealth among the 0.1 per cent for the rest of us?

That's the big question. I think it's impossible not to be worried. And the biggest thing about the consequences that I worry about is that when you have this growing gap in economic power, it's really hard to imagine it won't translate into a gap in political power. And you don't just have to use your imagination to think about that; I think we're seeing it already. And that becomes really worrying.

It's not worrying because the rich are bad. (And this is something the left sometimes has a hard time dealing with.) This age of plutocracy also happens to be an age of increasing meritocracy. More than in previous times, these really are guys who built it themselves, who are meritocrats, who are running businesses they created. But even if you're that kind of person, the desire to start tilting the rules of the game in your own favour is a natural human desire and a very natural business desire. And I think that is a danger for society as a whole.

As this plutocratic elite starts living more and more in its own world, able to create its own services, its connection to the rest of society and willingness to fund what the rest of society needs decreases. I feel that very much living in the United States and I see a really big contrast with Canada. I went to public schools; the longer I live outside a national health care system, the more I see its great benefits. But if you're living in a place – and more and more the plutocracy is – where your kids go to private school, where you have private health care that is super Mercedes excellent, maybe where you're even flying on private jets, your willingness to invest in all of that social infrastructure that everyone needs decreases. Not because you're a bad person, just because you don't have the same connection to it.

The other thing is that this group is really global. These guys live truly international lives. Their investment decisions are truly international. And that makes it really difficult for the nation state to regulate and to tax them.
------------------------------------------------------------------------------------------------------------------------------------------
Available now. Our brand new 1 oz Taku gold bullion coin. Details here »
------------------------------------------------------------------------------------------------------------------------------------------
8. Totally Jon Stewart on Zero Dark Hurty.
9. Margaret Thatcher and the crumbling case for Austerity Economics - Here's John Cassidy at the New Yorker.
10. Totally Clarke and Dawe on Margaret Thatcher's legacy. She might come back and sue for defamation.