There is no bubble if incomes from those who can afford it keeps pace with demand if supply stays low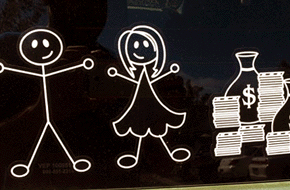 By Eugene Sparrow*

So here we go again.
We are hearing repeated cries that the New Zealand housing market is in a bubble that's about to burst, that houses are grossly unaffordable in Auckland and Christchurch, that land values are escalating out of control and costs of construction are unbelievably high.
There have been calls for the Government to address these issues, but I am convinced that although we have an ongoing housing shortage, the housing bubble is a myth.
I've listened to numerous clients, bankers, fellow accountants, valuation experts and other professionals debate the bubble theory from both sides and conclude – as an adviser, a homeowner, and a long time property investor - that it is flawed.
Housing supply has been an issue in New Zealand ever since European settlement and was one of the key drivers for the development of the first Labour Government's state housing policy in the 1930s.
The New Zealand building sector has traditionally been slow to respond to rising demand for housing, so the initial market response has been to push up the prices of existing stock.
Commentators agree that housing supply did not keep up with demand in the 2000s.
Some of the excess demand pressure eased following the global financial crisis in 2007/08, as households focused on reducing debt.
At the same time, the supply of new housing has also slowed.
Developers lost access to mezzanine finance following the collapse of the finance companies, and many developers opted to land bank, anticipating that prices would recover.
So here we go again – the current undersupply will result in further pricing pressure while we build and subdivide to bridge the supply gap.
The unaffordability of New Zealand houses is another key argument put forward to support the bubble theory.
The problem with this claim is that the traditional method of calculating housing affordability (as a multiple of the average wage) is outdated.
It should really be used only in conjunction with other ways of weighing up whether people can afford their mortgage or rent. For example, there are a lot more DINKS (double income no kids), SINKS (single income no kids) MINGLES (middle-aged singles) and one-person households than when the average wage first began being used as an affordability measure.
We also have more sophisticated income structures, where wages are often supplemented by other profit streams from businesses such as dividends and interest received from companies and family trusts.
These all have the effect of increasing average disposable income from what it has historically been.
Certainly, there are times when prices decline in some areas and people lose money on their homes and/or property investments.
But these are relatively minor market corrections to an overall upwards trend.
The Government should focus on important issues rather than tinkering or introducing measures that may destabilise confidence in the housing market.
Real estate is not an investment bubble – it remains the Kiwi dream.
-------------------------------------------------------------------------------
Eugene Sparrow is an Auckland partner at accounting firm Grant Thornton. You can contact him here » This article was originally published in GT's Business Advisor here.